We're doing a pantry challenge this month, making the most of what we already have in the kitchen. We've got a few goals for the challenge. Head here to read the daily log of how we're eating, too.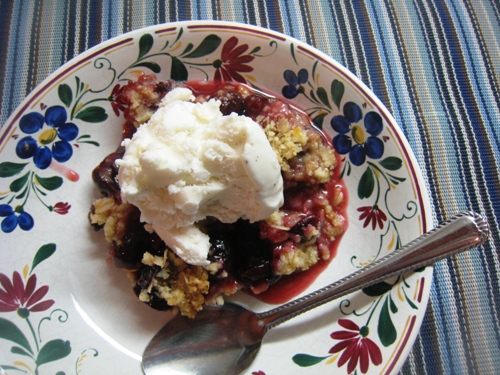 Last week was crazy, but fun crazy. Our friend Jacob was here for 6 days. It was a blast to have him with us. We did the beach, the movies, Legoland, the beach, and lots and lots of street hockey.
His mom promised him lots of great food when he came to my house. I'm hoping we didn't disappoint. Several meals last week were fairly haphazard and thrown together since we'd been out earlier in the day. And there were a couple nights when things just really didn't go according to plan.
I'm learning more about myself, my shopping habits, and my food storage through this month's pantry challenge:
1. We prefer easy meals.
The meals that my kids gobble down are the simple ones: smoothies, sunbutter sandwiches, pasta, quesadillas, eggs, cheese and crackers, etc. As a result, the things that we run out of regularly are things like yogurt, tortillas, eggs, crackers, bread.
The things that I have loitering in my pantry and freezer? Potatoes, chicken broth, vegetable soup, rice, quinoa. Things that take work.
I'm going to need to get on my game to be creative. This pasta salad took a little work, but it was nice to have on hand. I need to do more of this, turning those above lingering ingredients into summer salads.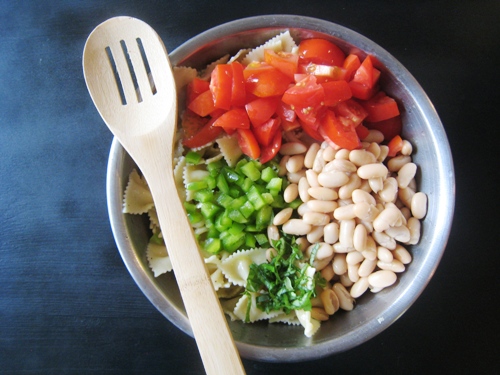 2. I'm still learning this dance of healthier foods and budget living.
I've had plenty of practice with the budget living thing. And the healthier eating thing. Just not together.
Oh sure, our diet has improved slowly but surely over the last four years since we paid off our debts. But, I still have some ways to go until I hit the sweet spot.
Currently, I'm trying to apply what I know about bargain shopping to eating a cleaner diet. Unfortunately, the price points are still higher. This is not because it costs more to grow organic produce. It doesn't cost that much more. But, the government subsidizes conventional farmers and not organic farmers.
I know. It makes no sense.
I struggle with spending more money on individual food items than we used to. I second guess myself if I don't buy strawberries at 99 cents, instead waiting for organics to go on sale for twice as much. $2/pound is not a bad deal, but it's not a killer deal — for conventional — though it is for organics.
And I know that it doesn't always make sense to other people. So I feel like I have to justify myself. Even when I spend $260 less per month than the thriftiest price the government can come up with. I know we all have different situations, priorities, and incomes — and yet I still care what people think.
3. I can still do better.
That said, I can be a better manager of my resources. The fruit is overripening before I can get my people to eat it. I can't stand waste, so I need to be more on top of that. I might not have been a good idea to buy extra peaches last week.
The heat is on to use it or lose it.
So far this month I've spent half my normal budget. I'd like to curb my spending a little more this next two weeks so that this pantry challenge is profitable in more ways than just emptying the freezer.
How's the challenge going for you?