Want to improve your family's diet? Help your family eat more whole grains by giving them a bigger piece of the pie.
See that? That sweet, spicy, delicious cherry crumble? That, my friends, is chock full of fruit and whole grains. Yes, really. And it is absolutely delicious.
I know that there's much debate about grains and nutrition. I am not a scientist or a nutritionist. I've done some reading, I've tried elimination diets, I've done a lot of eating. So, I'm going with my gut — both literally and figuratively.
I like grains!
Grains typically are filling and low cost, making them a great way to stretch the budget and still eat tasty food.
I feel better and my digestion seems to work better when I eat whole grains instead of processed ones. I think a diet with plenty of vegetables and whole grains is a good one. (Exceptions, of course, would be for those who know that they have celiac disease or some other intolerance to gluten or other grains. Or those who know that grains don't agree with them for whatever reason.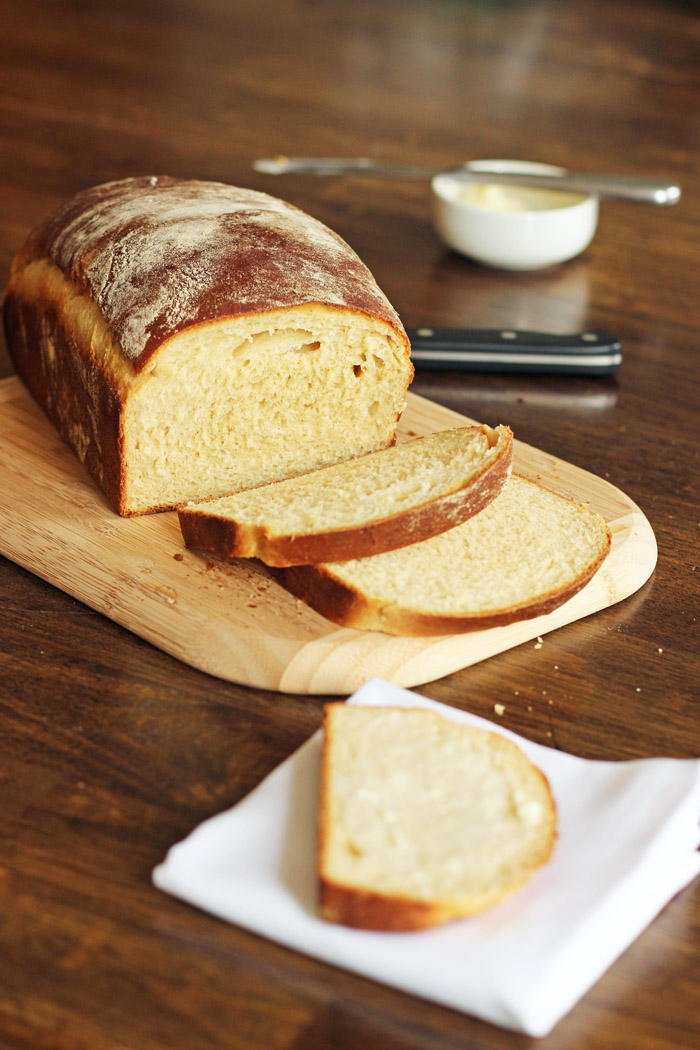 Generally speaking, I don't believe that any food God made is inherently bad. I do question, however, what we do to the food in the producing and processing of it. As I work to improve my family's diet, I'm working on substituting more whole grains for the processed ones.
While it's easy to carbo-load on white bread, white pasta, and all kinds of decadent, highly processed sweets, those aren't the kinds of grains I'm stomping for.
No, I'm talking about stuff that hasn't been messed with too much. In addition to baking our favorite breads and desserts at home, we also enjoy "straight grains" like popcorn, oats (in morning oatmeal as well as in granola bars and energy bites), and rice as a way to stretch our grocery funds and supplement our diets.
Years ago after FishPapa got a bad report from the doctor regarding cholesterol and blood pressure, I switched much of my baking supplies to whole wheat. I found through trial and error the things that my family enjoyed and those which were a little hard to swallow.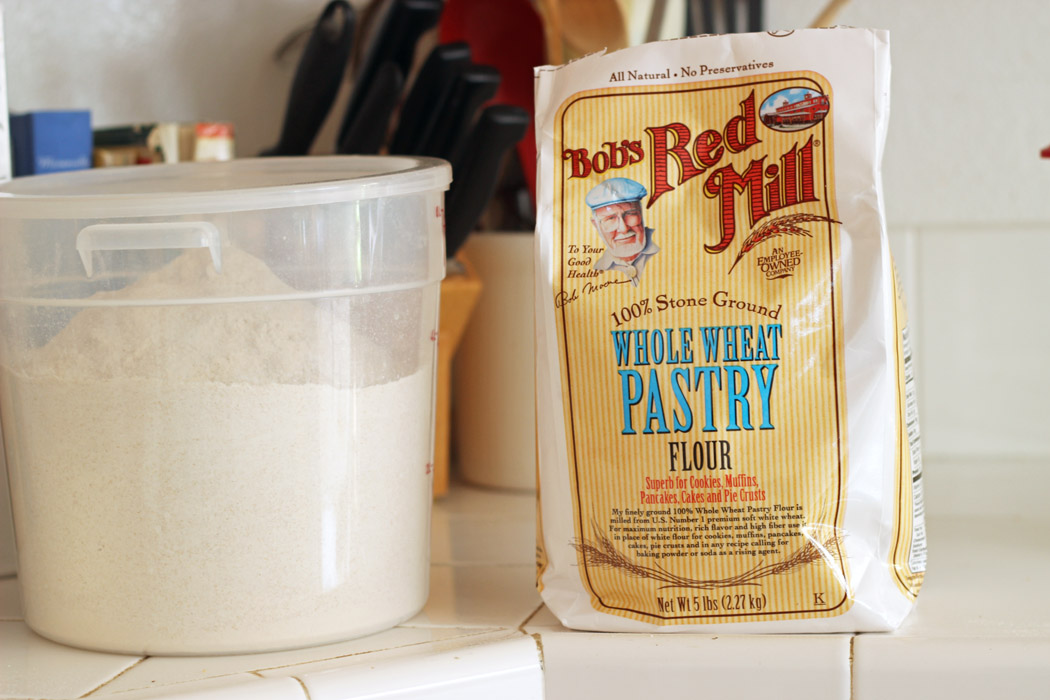 We particularly love Bob's Red Mill's Whole Wheat Pastry Flour. I can substitute it for unbleached flour in most of my recipes and no one notices a difference.
I regularly order cases of oats, popcorn, and whole wheat flour from Amazon since it's cheaper than buying it at my local store. It's not always cheaper to buy whole grains, but I know the investment is worth it. I also have ordered it straight from Bob's Red Mill. Currently, you can get free shipping with most orders over $50.
Here are some of the things I've learned about helping my family eat and enjoy more whole grains.
1. Let your kids explore and learn.
My kids all love to eat, but more importantly, they love to cook, experiment, and try new things. My eldest, now 19, has been a whole grains fan since he started weight lifting and doing a lot of nutrition research.
The others love to bake and make messes in the kitchen. I think the more we let our kids "play" in the kitchen, the more ownership they'll have over their own diets — and the more interested they'll be in eating well.
By learning and exploring with grains hands-on, my kids get a better understanding of the food they are eating.
We regularly eat at least three different kinds of oats: quick, old fashioned, and steel-cut. We've talked about the different ways that oats are prepared for eating. Kids love to learn, so include them in your grain exploration.
2. Go halvsies.
When I originally made the switch to whole wheat pasta, it didn't go over well. It was a little too "wheaty". However, I learned that going halvsies worked. I now regularly cook half white and half whole wheat pasta for our dinner.
When I bake, I try to substitute about half the flour with whole wheat. If I'm baking a yeast recipe, I use white whole wheat or regular whole wheat flour.
If I'm making a pie or a quick bread (recipes without yeast), I use whole wheat pastry flour. In fact, recently I made a Slab Apple Pie, Chocolate Mint Bars, and the Cherry Crumble all with whole wheat pastry flour. No one was the wiser! Chicken Pot Pie? Same thing!
Whenever I can I throw some oats into the mix, too, slipping them into pancake batter, waffles, and streusel topping.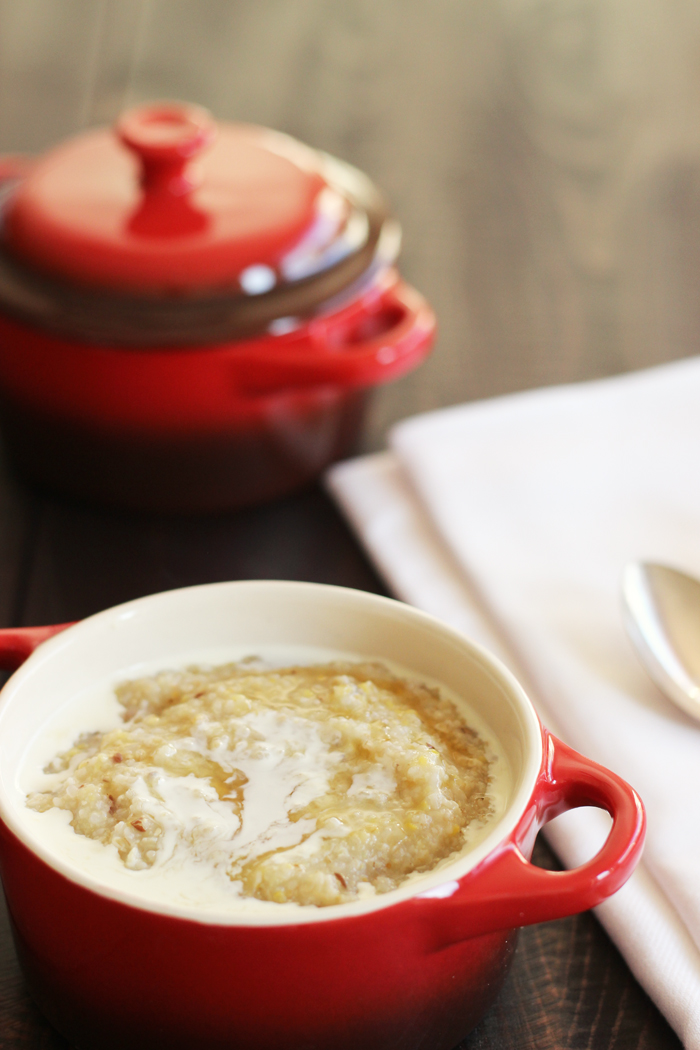 3. Try it, you'll like it.
You'll never know if your family likes it, unless you try it. The same goes for you. I wasn't too sure about the 8-Grain Hot Cereal Bob's Red Mill sent for us to try a few years ago, but I found out that I love it! Cooked with a bit of cream and maple syrup, it makes a perfect hot breakfast for cold mornings.
Buy a small bag of something and try it out. Try it out a few times, Mama. We don't always like things first thing. Give it a fair shot.
4. Do the side step.
Whole grains often make up the main dish at breakfast, but they can easily play a supporting role at other times of the day. Cooked rice, quinoa, polenta, and barley make wonderful side dishes. I regularly stir up a pot of one of those to serve at dinner time. Polenta is one of my favorites.
5. Snack on.
You'd be surprised how many snacks you can enrich with whole grains. Popcorn and homemade granola bars are easy to make yourself. Brown rice cakes are an inexpensive snack to buy; we love it spread with sunflower seed butter.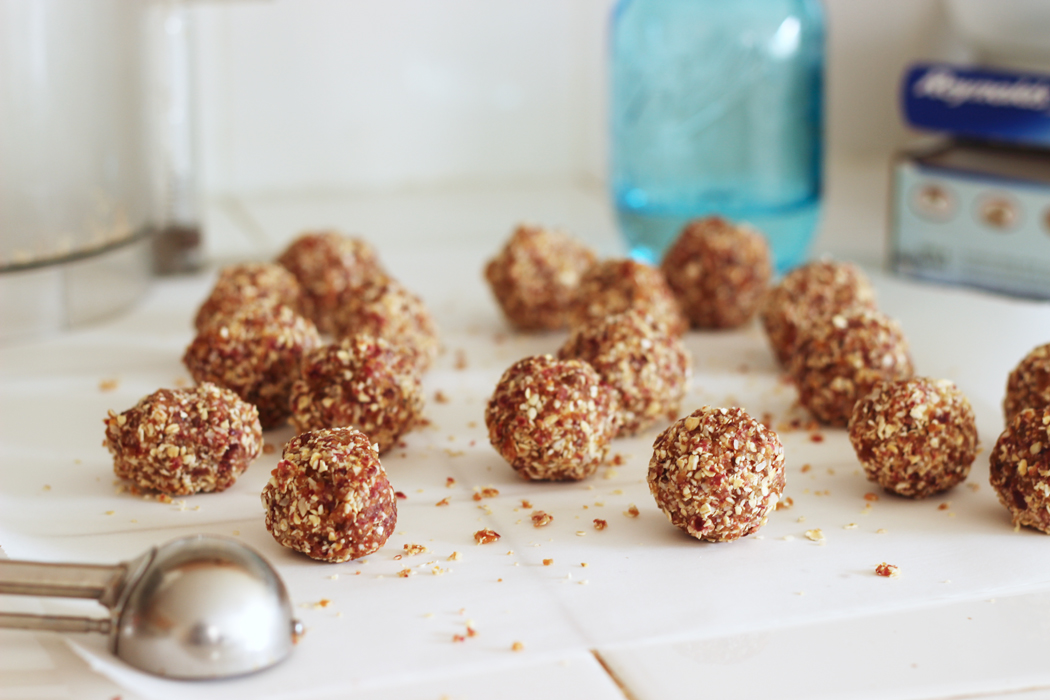 Removing processed grains from your diet and replacing them with their whole grain counterpart is a great way to add fiber and extra nutrition to your family's diet. They taste great, and can really enhance your dinner table experience.
Favorite Recipes featuring whole grains:
Whole Wheat
Brown Rice:
Oats:
Corn:
What's your best trick for eating more whole grains?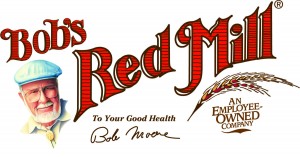 This post is sponsored by Bob's Red Mill, a distinctive stone grinding miller of whole grain natural foods. Bob's offer the widest selection of natural, organic and gluten free flours, cereals, and baking mixes. Check out the Bob's Red Mill product line.
This post is part of a longer series on how to improve your family's diet.
Next up: how to make junk food yourself.
Originally published February 10, 2014.