Keep a freezer inventory so you can keep track of what you've got — and enjoy it before it loses its freshness, taste, and texture.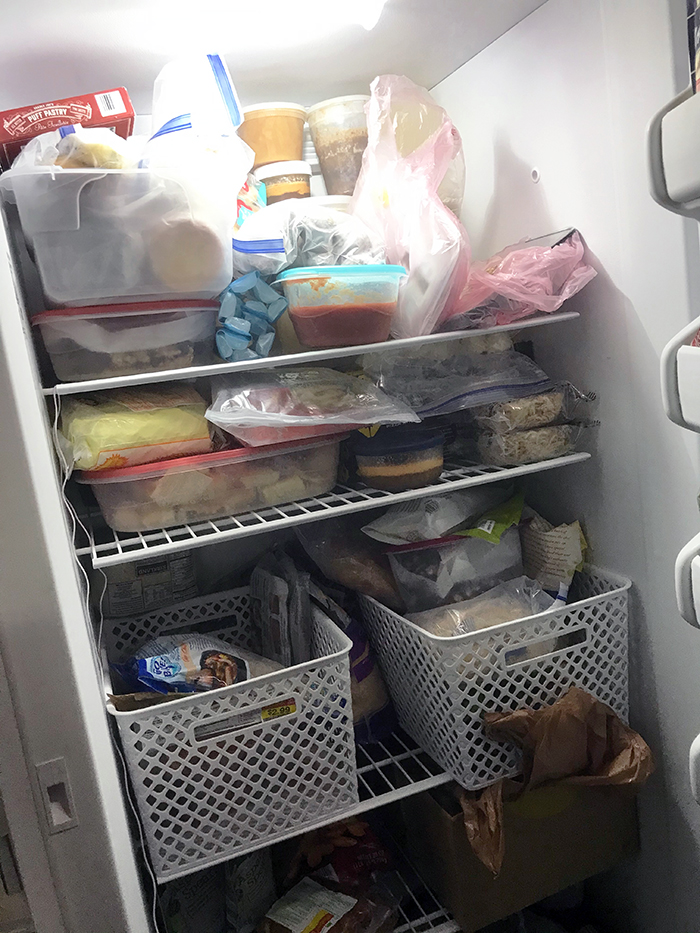 Ever go to the freezer thinking you've got a batch of marinara sauce to use for dinner, only to find, NO, you used that last month and forgot you did so?
Ever buy a few packs of pork chops on sale, thinking you're being really wise only to find that you've got SIX in the freezer already?
Ever find yourself at home for an extended period of time and realize that you don't really know what you have on hand?
A freezer inventory is what you need.
Making freezer meals, shopping the sales, and pantry challenging it are all great things — provided that you use what you have in a reasonable way.
There's no time, money, or effort saved if you end up pitching unmarked or old, unused food. Or overbuy and find yourself eating pork chops every week for two months.
A Freezer Inventory
Keeping good track of what's in your freezer with a freezer inventory can help you save money, eat well, and avoid food waste.
That's where a Freezer Inventory Sheet is super handy. Here's a sample: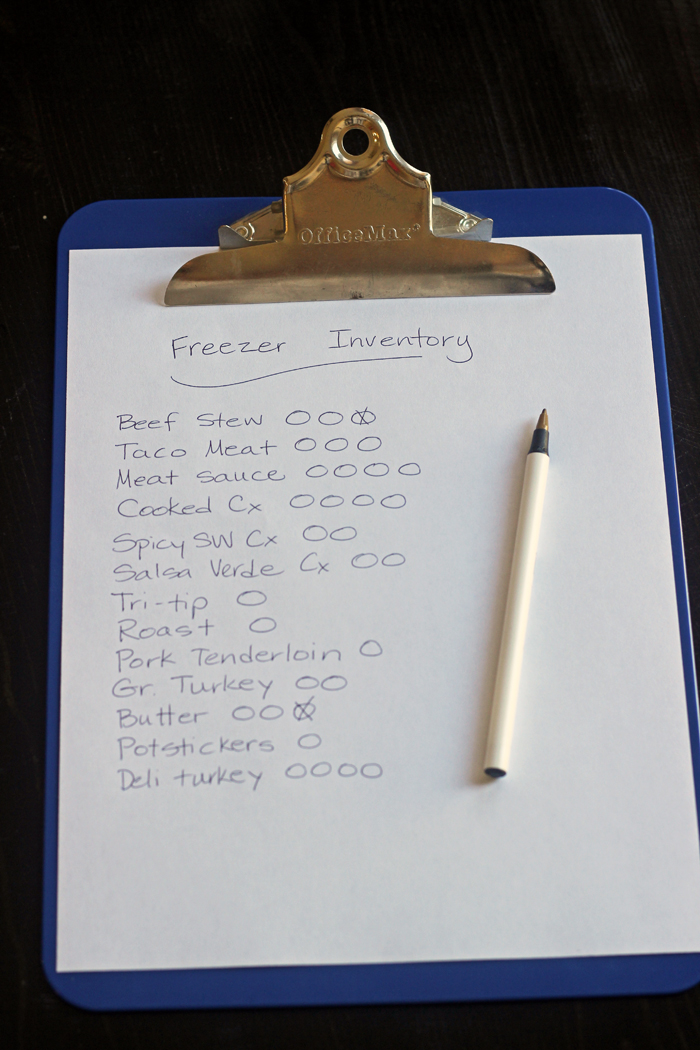 How do you create a freezer inventory?
Create a list of the different meals or proteins that you have stashed away in the freezer.
Next to the item's name, draw a circle for however many you have on hand. If you have three portions of beef stew, draw three circles.
As you use up the items in your inventory, cross out a circle. In this way, you'll know at a glance how many you have left.
Keep this freezer inventory on the front of your fridge or freezer.
As long as you cross it off each time you pull something from the freezer, you'll have a great record of what's left to eat. Not only will this help you tremendously with meal planning, but it will help you make good use of sales, knowing what you have and what you need.
This same process will work if you need to keep track of pantry or fridge inventory.
How do you keep track of what you have in the larder?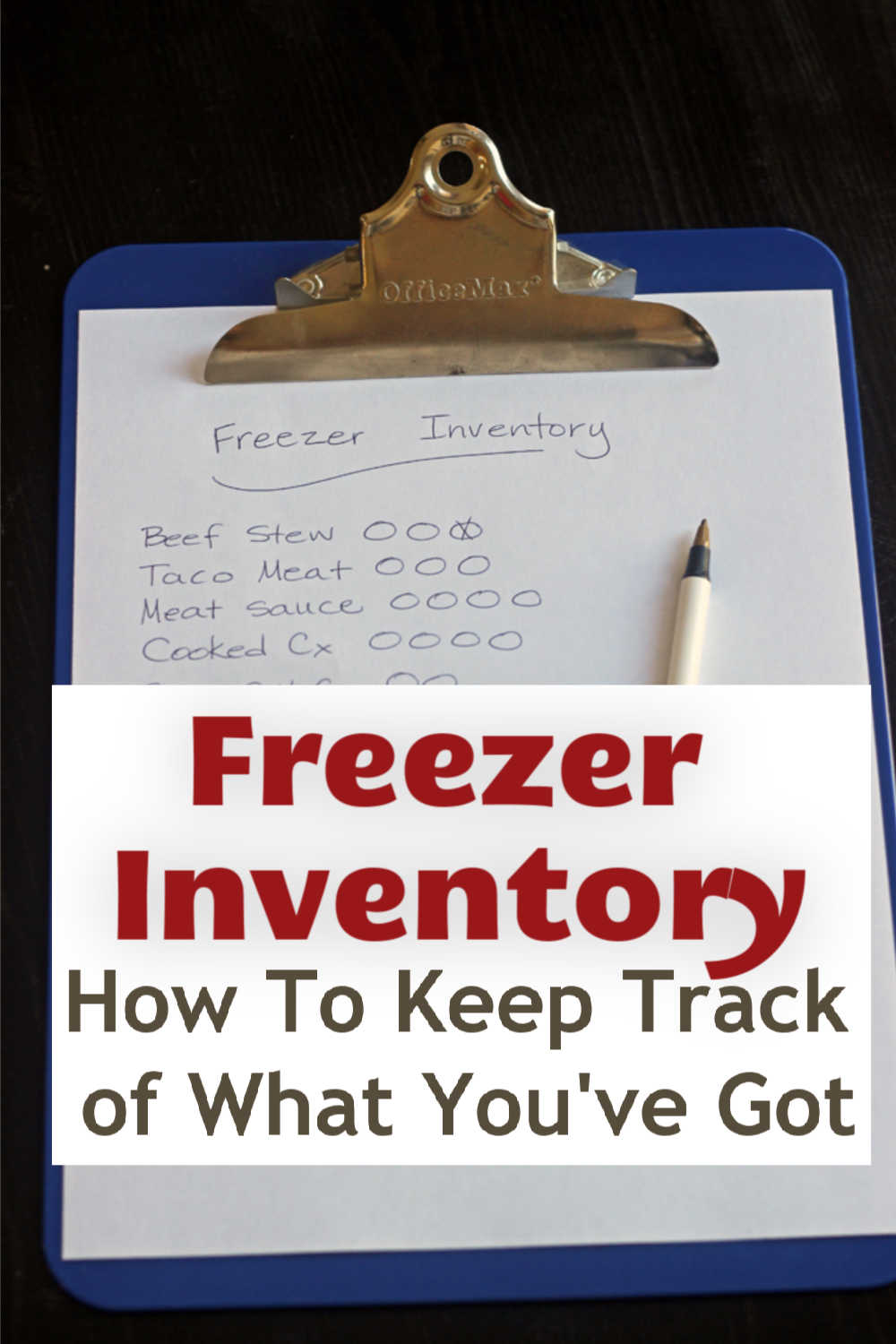 This post was originally published on November 4, 2009. It has been updated for content and clarity.