Freezer cooking has been a lifesaver for me on a number of occasions. It started back when I was pregnant with my first child when I could come home from teaching and serve a hot meal to me and my hubby without a lot of fussing in the kitchen. It continues today now that I've got six kids, a busy homeschool, and a writing career.
I'm pretty confident that no matter what season of life you find yourself in, you can make freezer cooking work for you.
5 Easy Ways to Feed the Freezer
However, I know that making a month's worth of meals can seem like a daunting venture. You don't have to do it that way. It's nice to have a jam-packed freezer when I do, but sometimes I just can't find a good block of time — or mental energy — to do a big cooking session.
Instead, I practice these easy ways to feed the freezer:
1. Where's the beef?
We love Costco quality and prices for meats. It's said that Julia Child even preferred Costco beef. I buy two or three large flats of ground beef and come home and process it, making quarter-pounders, taco meat, meatballs, and meatloaf. While we aren't going to eat beef dishes all month long, day after day, I have some easy, quick meals to lean on.
2. Eat more chicken.
Chicken is one of the most economical proteins I can buy. My favorite ways to process them are either in marinades or pre-cooked. Thawing a bag of marinated chicken is all it takes to getting us a nice grilled dinner. Well, that and getting hubs to man the grill.
Bags of shredded or cooked chicken are some of the first things to disappear from our freezer. I can add the meat to salads, sandwiches, tacos, casseroles, and quesadillas with very little work.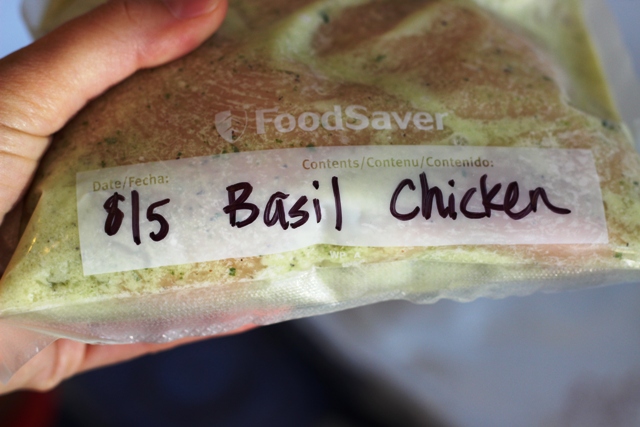 3. Make mine a burrito.
My kids love grilled chimichangas. Love them. While it's certainly not too difficult to wrap burritos to order, it is a super easy feat to wrap several dozen and freeze them for later. These make for uber-quick lunches, snacks, and suppers.
Not sure how to wrap a burrito? Go here.
4. Fix a kit.
Taco, saute, and pizza kits are super easy to assemble for freezing — and they make dinner even easier to pull together on the other side.
I like to buy shredded cheese in bulk, like in 5 pound packages. I divide them into smaller 1-pound bags and freeze them. I benefit from the bulk pricing and the convenience of it being shredded and portioned out for me. I pair a bag of mozzarella with a container of red sauce and a bag of pepperoni for an easy pizza kit; with taco meat and tortillas for a simple taco night supper.
5. Comfort with casseroles.
I love casseroles, the one-dish dinner full of yummy goodness. It really takes a few minutes longer to make two than it does to make one. So next time you mix up your favorite lasagna, enchiladas, or noodle bake, make two or three and stash the extras in the freezer.
Having a stash of pre-made meals in your freezer is pretty awesome. When you make them yourself, you give you and your family better nutrition and typically better pricing than if you had done your stock-up via the frozen foods section. And it's really not that hard to do.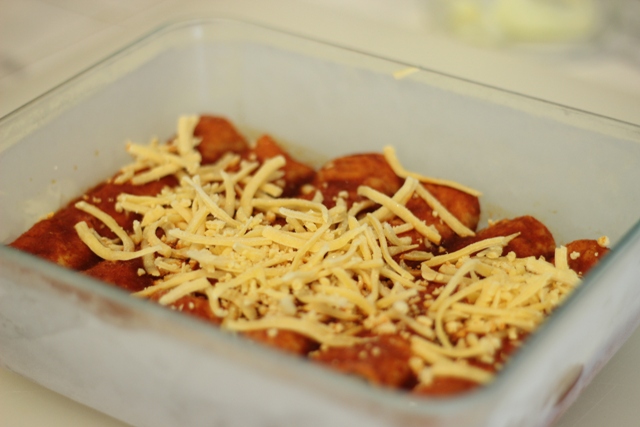 Want to learn more about freezer cooking?
Want a little more instruction on how to fill your freezer with awesome, homemade meals? Check out these free printable cooking plans. Many of the recipes are available online, though some are exclusively available in Not Your Mother's Make-Ahead and Freeze Cookbook.
How does freezer cooking work for YOU?