Looking for some new lunch box ideas for school or work? Packing a lunch can save you money and help your family's diet. Check out this fresh lunch box idea: Salad.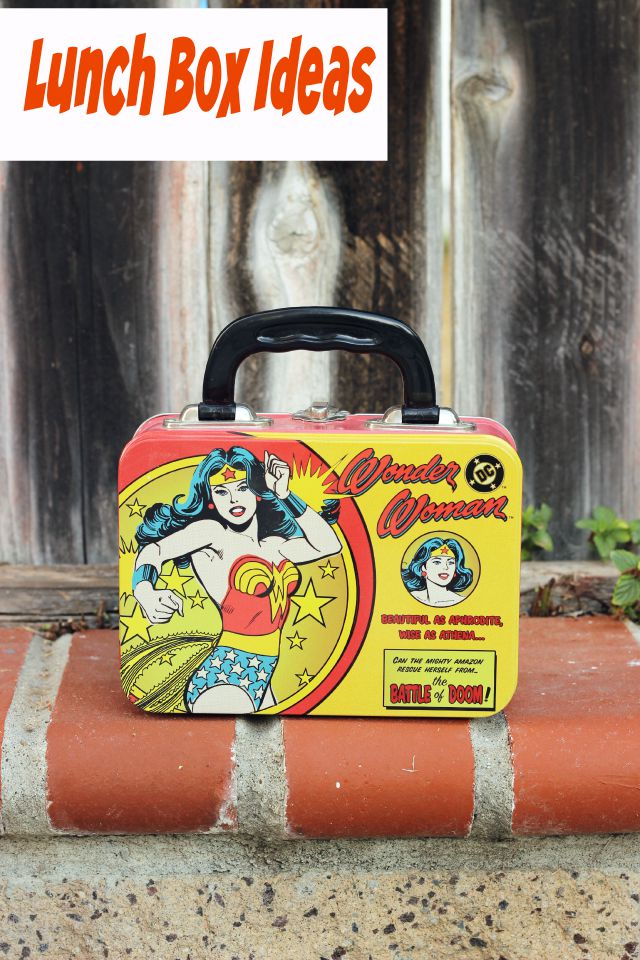 Tis the season to pack food for the road! Whether you're squeezing in one last vacation before summer ends, brown bagging it for work, or sending the kids back to school, packing food that tastes great and doesn't lose taste or texture in transit is ideal for this time of year.
Even though most of my kids do school at home, make-ahead lunches save my bacon! In fact, the kids LOVE it when I assemble homemade lunchables for them to enjoy on a school day — at home. Honestly, they love anything that I make in advance and package in a cute little container.
And we've found that we save a lot of money when FishPapa takes his lunch to work instead of going out to eat. When I'm organized, he can eat good and cheap.
As you consider lunch box ideas this month, I'd like to suggest the noble salad. A favorite of moms everywhere, a salad is the perfect mix of textures and flavors, vegetables and proteins, and it's so easy to make ahead.
While you might expect kids (or spouses) to balk at the idea of salad for lunch, I suggest you reconsider.
Veggie dippers and small lettuce heart leaves dipped in ranch can be a fun way for kids to enjoy a "salad".
Hearty chicken and beans on a bed of lettuce will fill up any hungry man.
Cool pasta dressed in a homemade vinaigrette = salad.
Crackers dipped into luscious chicken salad makes a great lunch.
Check out these lunch box ideas featuring salads:
Lunch Box Ideas: Salads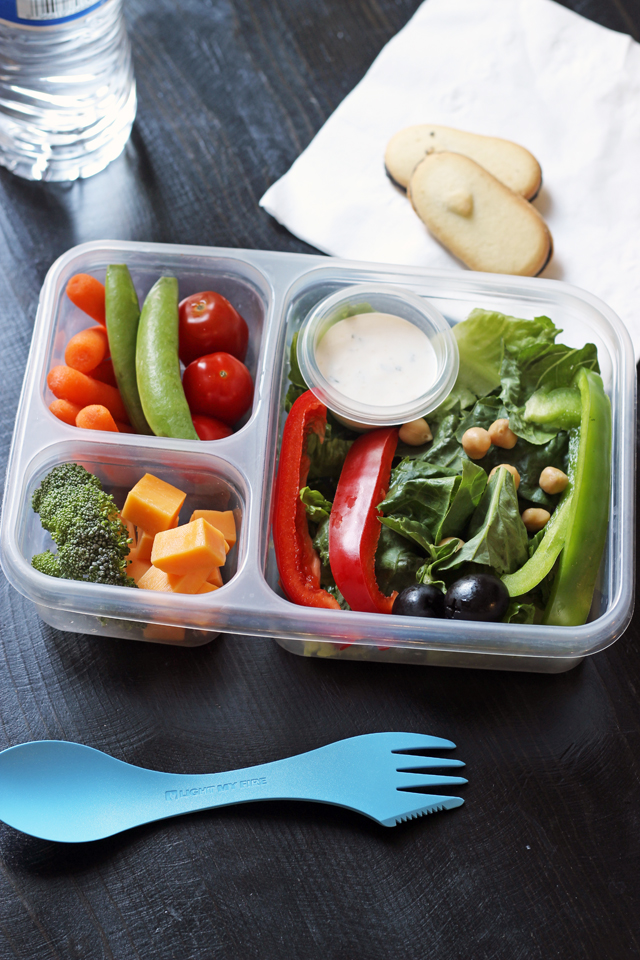 Green Salads
Salads are my personal favorites to pack. If you buy your greens prewashed, they are super easy to assemble. Just be sure to pack the dressing in a separate container so nothing gets soggy.
Consider these items in a kid-friendly luncheon salad:
carrot and celery sticks
edible pod peas
broccoli and cauliflower florets
bell pepper strips
cucumber slices
grape tomatoes
lettuce leaves
croutons
cheese cubes
chicken strips
ham or turkey cubes
Don't forget a yummy, homemade dressing!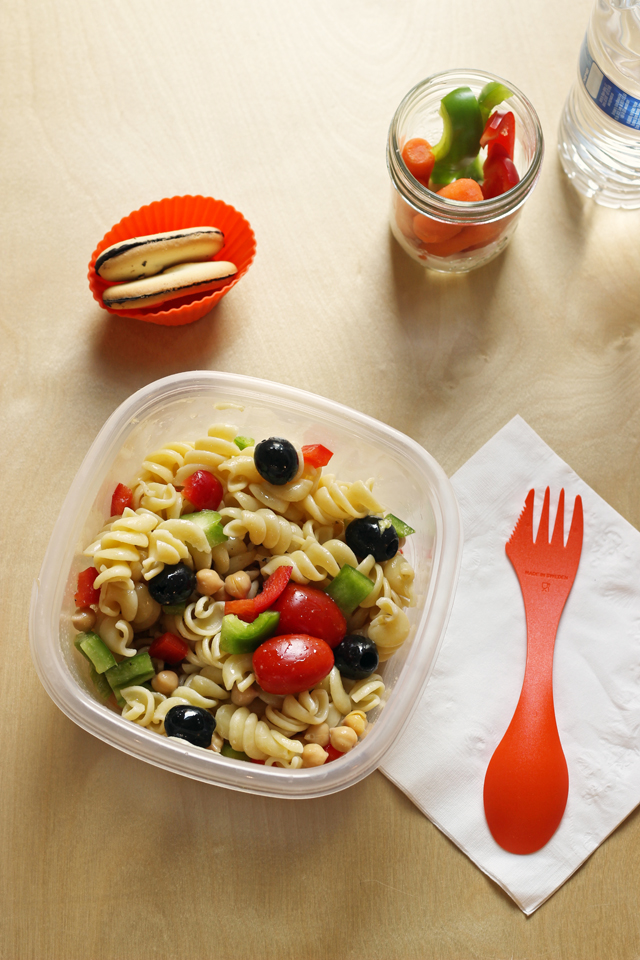 Pasta Salad
My kids could eat pasta every day of the week and never tire of it. Pasta with Cream Sauce, Pasta with Pesto, Pasta with Red Sauce, Pasta with Just Butter and Cheese.
One of our new favorites, particularly for these dog days of summer, is the Pasta Salad Bar. I cook up a mess of pasta and lay out a variety of toppings, such as shredded cheese, black olives, garbanzo beans, diced tomato, and peppers, and seasoned, chopped chicken. I also shake up a big jar of vinaigrette. Then each person can put what he wants in his pasta salad and douse it with dressing. Every one is thrilled when we do this!
Turn the Pasta Salad Bar into a lunch assembly station. Let your kiddo choose what goodies to put into tomorrow's pasta salad and drizzle with dressing.
Bonus: you get to edit the salad creations by what you lay out as topping options. Want your kids to get more veggies? Lay out a big selection of vegetables. Think they need more protein? Beef up your meat selections.
olives
corn
peas
diced peppers
shredded carrot
sliced or chopped onion
chopped fresh spinach
diced tomatoes
garbanzo beans or other favorite bean
shredded or crumbled cheese
cooked chicken
sliced salami
fresh, chopped herbs

Chicken Salad
I love chicken salad for many reasons. It suits a number of allergy worries; it'd packed with protein; it tastes great!
Chicken salad (or turkey, if that's what you have) can be mixed up in a variety of ways from sweet to savory to everything in between. It can also be served in a number of vessels: bread, roll, cracker, lettuce leaf, cucumber boat, or off a spoon.
Salad is no longer relegated to a few hunks of iceberg and some blue cheese dressing — though I do love that! Salad for lunch can be filling, delicious, and very make ahead.
What are YOUR favorite lunch box ideas?
PS. Check out other Lunchbox Ideas here.