Lettuce wraps are a delicious way to enjoy protein and vegetables without having just another salad. Try some of these great fillings for lettuce wraps.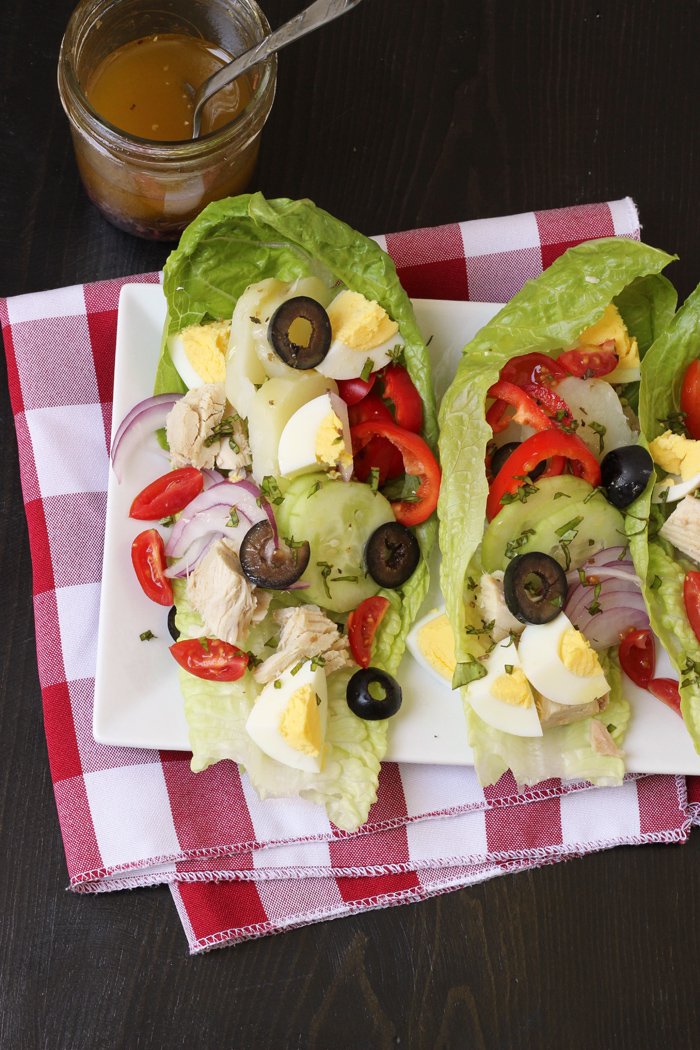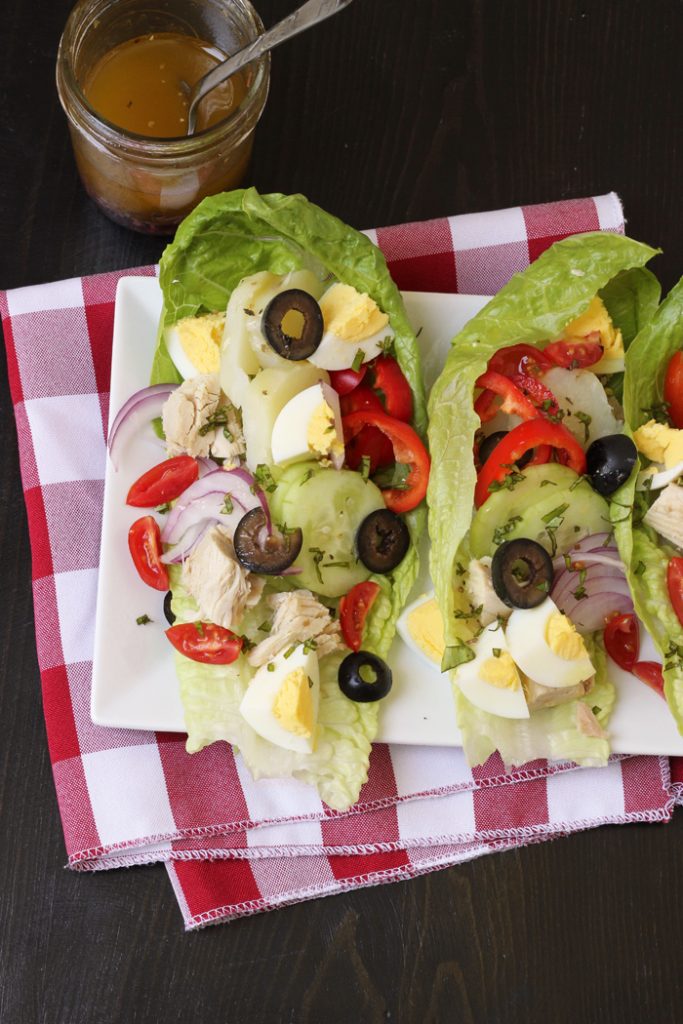 The first time I ever heard about lettuce wraps was in the context of In-N-Out Burger's secret menu. Instead of a bun, you could get your burger in a lettuce wrap, aka "protein style". Since then it's become one of my favorite ways to serve any number of family favorite recipes.
While making lettuce wraps is a great strategy for those going gluten free or watching their carbs, it's also just a nice twist to the salad or sandwich.
Almost any of your favorite salad toppings or sandwich fillings can be made into lettuce wraps. They're light and refreshing, perfect for the warmer spring and summer days.
Check out some of these favorite lettuce wraps:
Fillings that are Great for Lettuce Wraps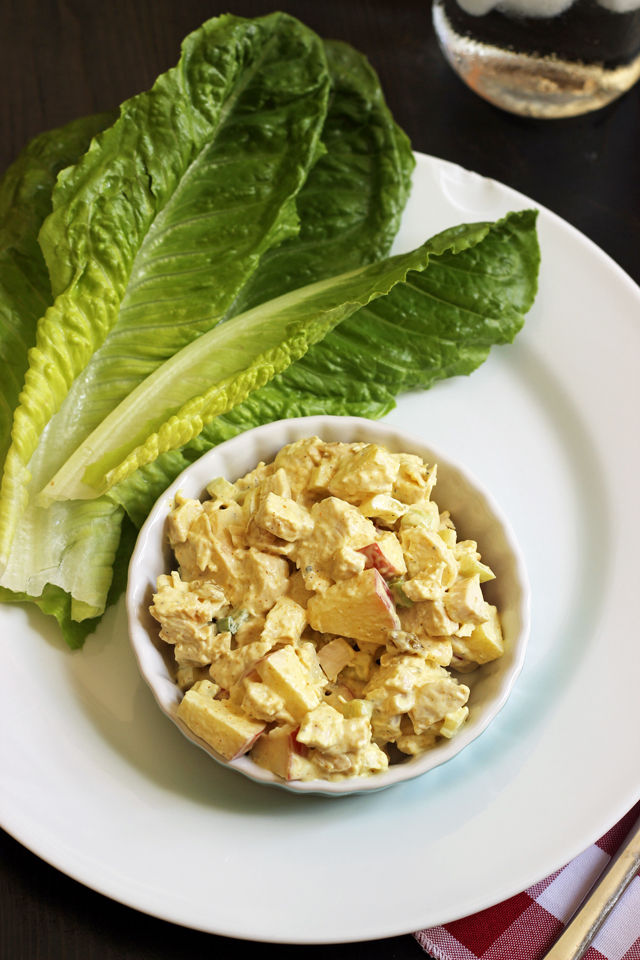 Curry Chicken Salad Lettuce Wraps
Curry Chicken Salad Lettuce Wraps are a great twist on traditional chicken salad. They've got curry spice with a touch of sweetness from apples and raisins. The filling is very easy to make-ahead of time.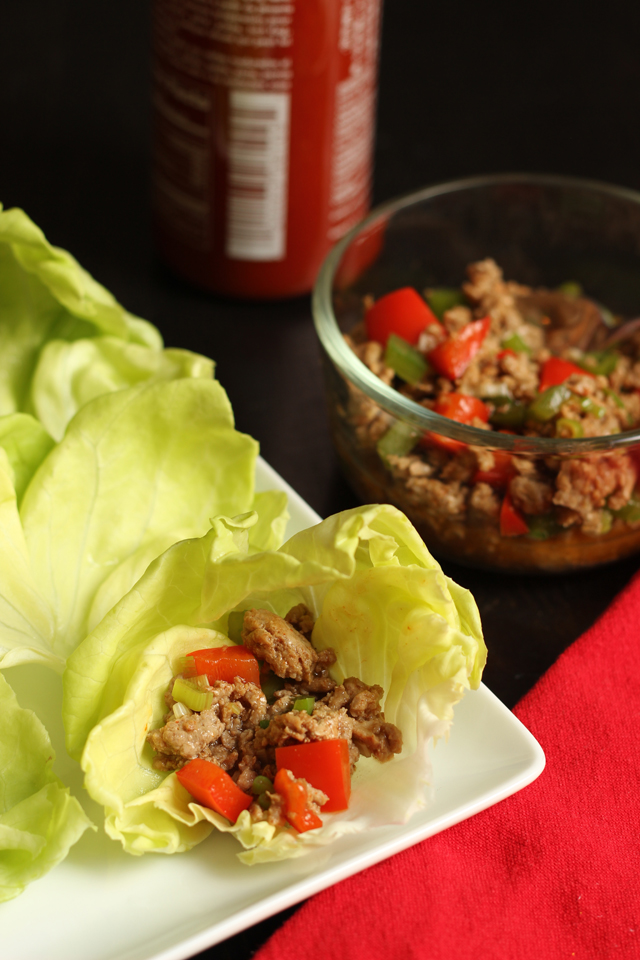 Turkey and Pepper Lettuce Wraps
These Turkey and Pepper Lettuce Wraps come together easily on the stovetop and can be made ground chicken or beef if you prefer that over turkey. If you want, you can prepare the filling and freeze it for later use. It's a great recipe for a quick, summertime meal.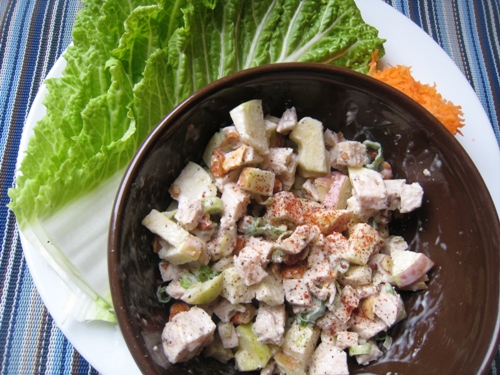 Chicken Salad Wraps
These Chicken Salad Wraps are chock full of veggies and nuts with a hint of sweetness from apple. I like serving it up on Napa Cabbage leaves.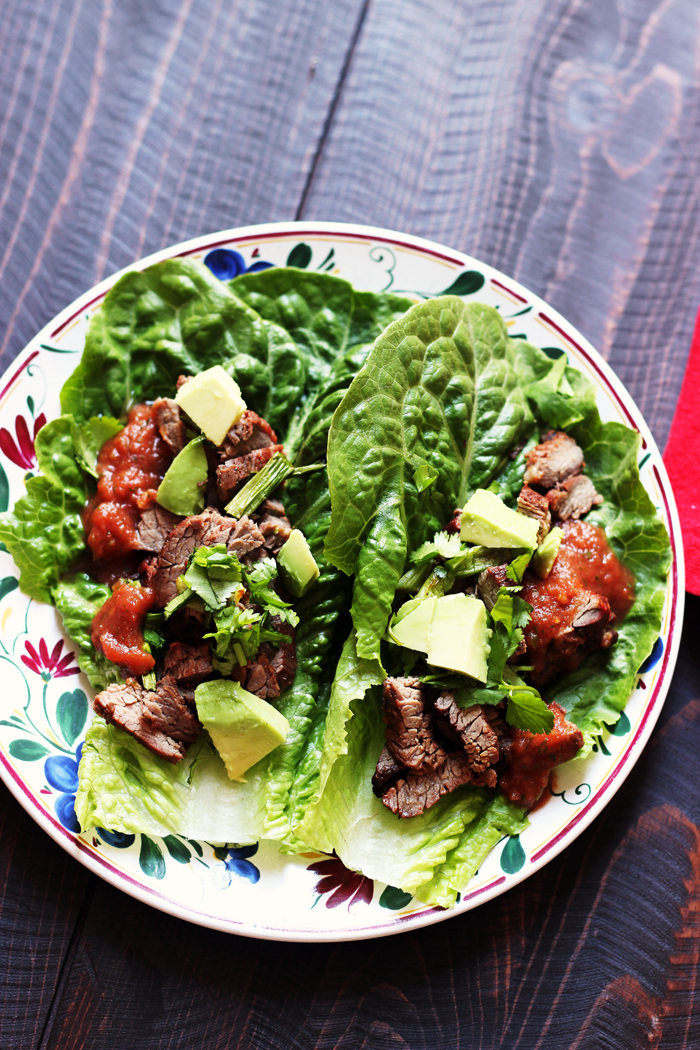 Carne Asada
Enjoy the smoky, savory goodness of homemade Carne Asada that you marinate yourself. With this carne asada recipe, you can avoid the unhealthy additives of commercial marinades and focus on real food flavor. While the meat is great on tortillas or folded into burritos, it's super good in lettuce wraps.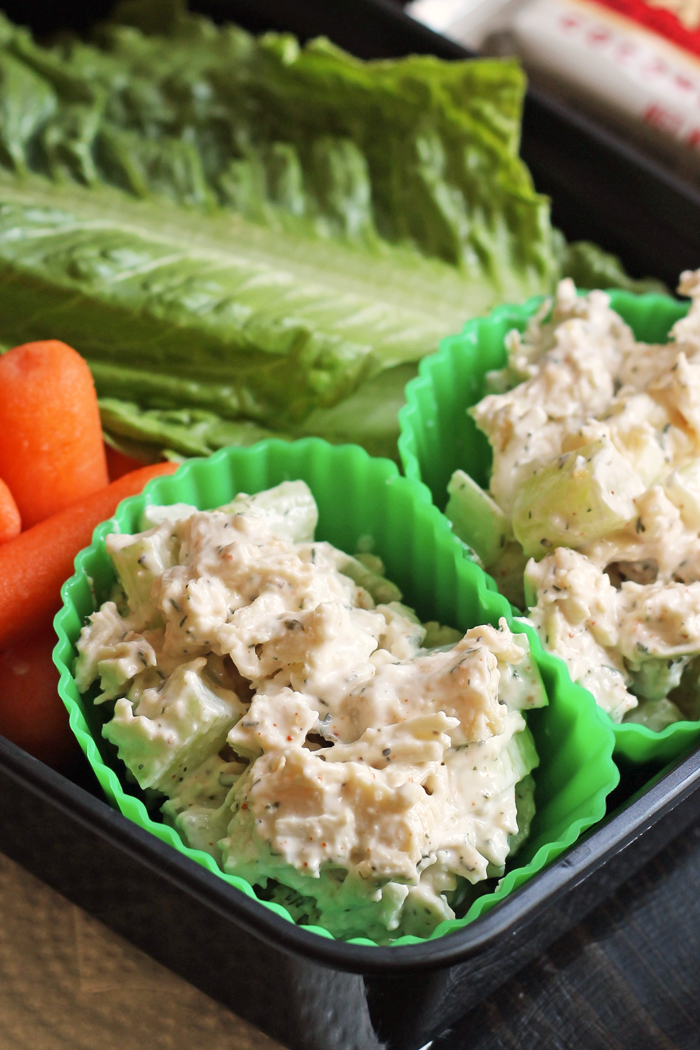 Cajun Chicken Salad
Give chicken salad a kick with a dash of Cajun Spice. This Cajun Chicken Salad is super simple — just mix up some chicken, mayo, crunchy celery, and some spice mix. Easy but delicious. If you're packing the salad to go, include a spoon and some lettuce leaves on the side to prepare the lettuce wraps on site.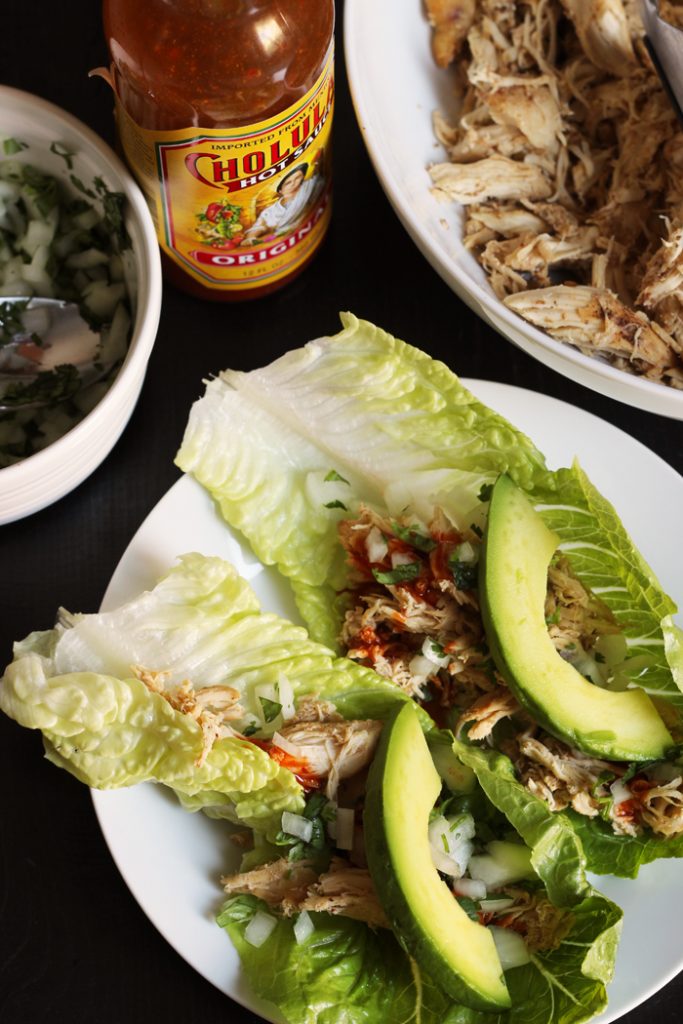 Chicken Street Tacos
Eating Chicken Street Tacos as a lettuce wrap is not quite authentic, but super good. Just toss the chicken and spice in a slow cooker and in a couple hours you have a tasty filling that you can serve up with additional toppings.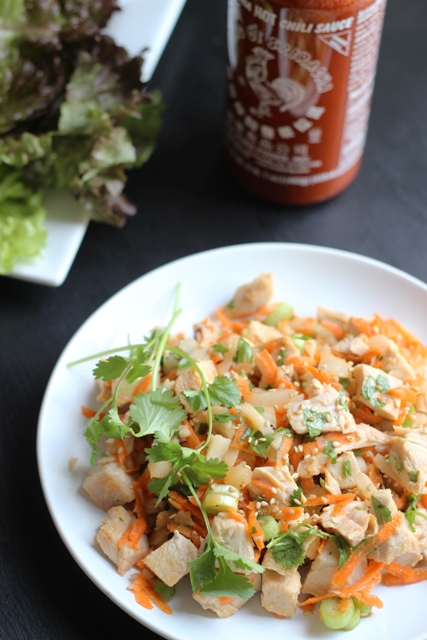 Ginger Sesame Turkey Salad
If you want to mix chicken salad up with more of an Asian flair, try this recipe for Ginger Sesame Turkey Salad. It's a great way to use up leftover turkey, but you can substitute chicken as well. Serve in large leafy lettuce leaves with condiments on the side.
What's your favorite filling for lettuce wraps?
Are you looking for more good cheap eats?
check out my recipes on Life as Mom