Sure you've heard about meal planning. Everyone says it will help you. But, how do you do it? And more importantly, how do you plan meals quickly and easily?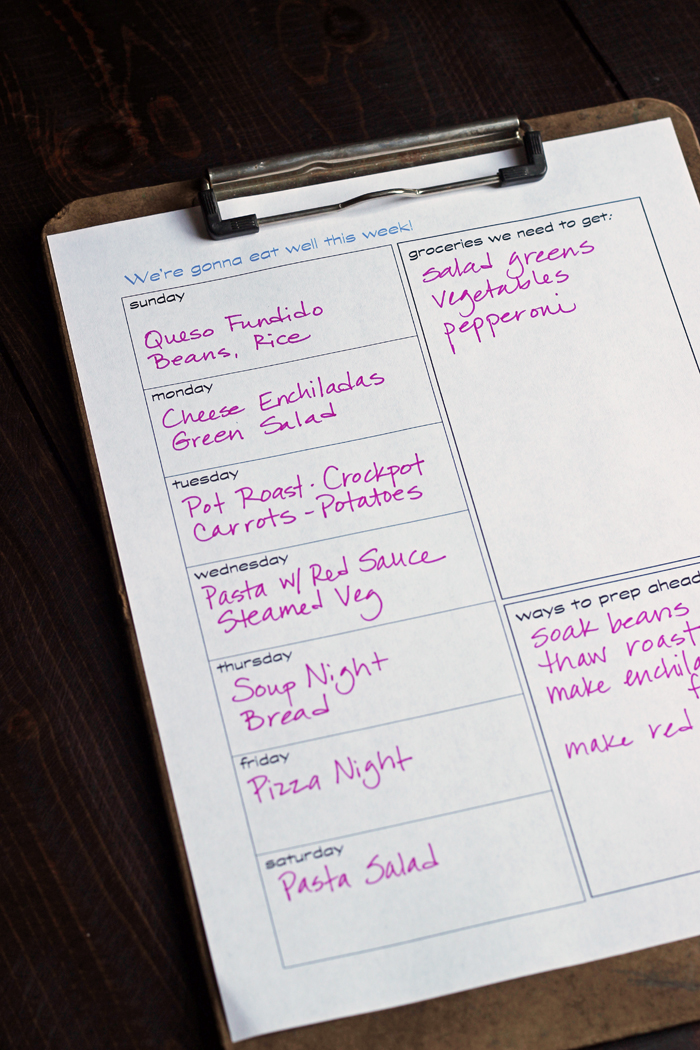 Pictured: FREE Printable Meal Planner to Get You Organized
Word on the street is that if you have a kitchen or a family or simply like to eat, you should meal plan.
You've probably read all the ladies magazines and websites that tout the importance of meal planning. Sometimes they even provide you with a meal plan to follow. But, if Lentil Salsa Soup and Fried Green Tomatoes aren't your bag, their plan might not exactly suit you. You need to know how to meal plan for yourself.
You know what they say, "Give a girl a meal plan, she can cook for a night. But teach her to meal plan and she can cook for a lifetime."
So, here's my quick and dirty guide to planning meals quickly. It's the process that I follow every week. I sit down with a piece of paper and I ask myself a series of questions.
How to Plan Meals Quickly & Easily
Use this method to get your feet wet planning meals and you'll find that you can get dinner on the table every night this week without breaking a sweat.
1. What do you have?
By taking inventory of what you have in the cupboard, fridge, and freezer, you can make good use of what you have, allowing you to buy less at the store and save your grocery money for a future trip.
Planning pantry meals, those based on regular pantry staples will free up lots of time and make your meal planning easier.
If you have mozzarella cheese, pepperoni, pasta sauce, spaghetti, noodles, and canned tuna, you know you can serve pizza, pasta, and tuna noodle casserole without having to add anything to your grocery list.
2. Is there a special event this week? What's on the calendar?
If there are holidays or special occasions in the forecast, you'll want to make sure you plan for those events, for sure, but what else is on the calendar? Check out what your week is going to be like so that you can plan accordingly.
Have you got evenings to spend at sports practices or games? You're going to want to plan some on-the-go meals.
Do you have a late night at work? Will you even have time for meal prep? If you'll be crunched for time, make sure you can make some things in advance or prep some easy meals.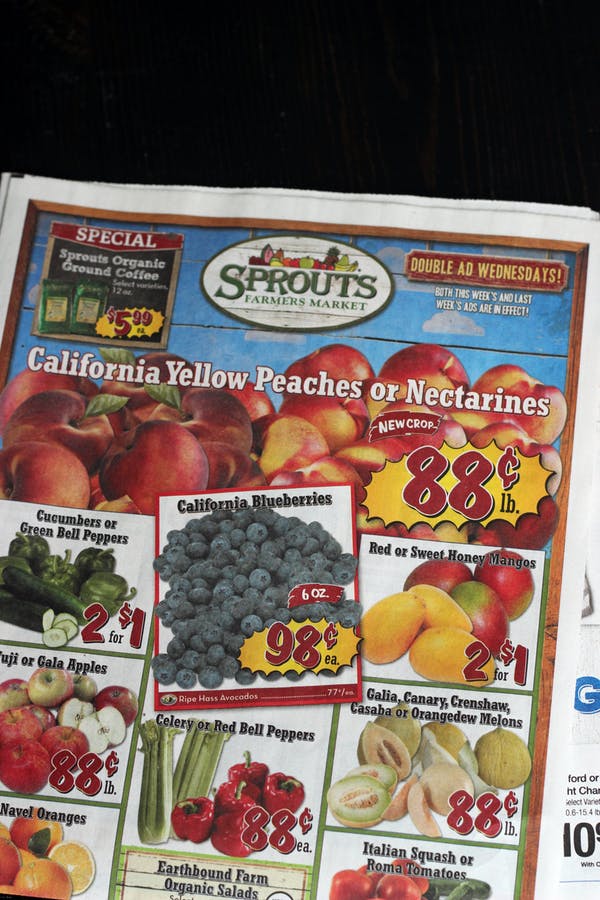 3. What's on sale?
Once you've planned meals based on what you have, check the grocery ads. Meal planning from the sales will allow you to stretch your grocery dollar a little further and offer you seasonal availability.
4. What's a no-brainer meal?
Everyone needs some simple meals that are low-fuss. Beans and Rice and Asian Bowls are both easy ones at our house. Work those into your plan to give yourself a lighter load during the week.
5. What sounds good?
Once you've chosen meals from your inventory and the sales, choose something that sounds fun to make and eat. Meal planning is only as good as the meals that land on the table.
Through this process you can make your dinners budget-friendly, easy to prep, and delicious!
Consider a Meal Plan Makeover
Do you feel like you've lost that loving feeling when it comes to meal planning? Getting a little bored?
Maybe you need a little refresher on your different options and some specific strategies to implement that work for you in this season of life.
Meal Plan Makeover is a new, live, 2-hour workshop taking place in May to help you finally get the meal planning mojo and make dinnertimes (not to mention breakfasts and lunches) so much easier!
Register for the workshop here: https://fishmama.com/meal-plan-makeover/