Summer's here and salad's on! Enjoy a month of easy, healthy, and budget-friendly salad-centric meals with this very summer-friendly meal plan.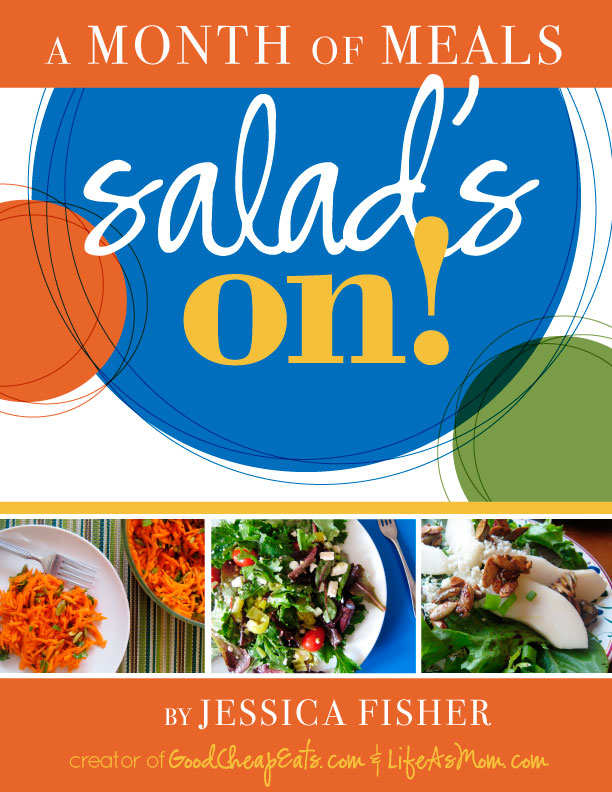 Salad is a perfect meal-planning solution for hot, summer days. Not only is it cool and refreshing and features fresh, abundant summer produce, but it's also very make-ahead, meaning you can prep all the ingredients in the cool of the morning and simply assemble them come dinner time.
Easy peasy, lemon squeezy. Especially if you use lemon juice in your vinaigrette.
In honor of summer, hot weather, easy meals, and healthy eating, I've brought back one of my favorite Month of Meals meal plans. Yay for eating the rainbow!
A couple years ago, I started cultivating this idea of a month of meal plans.
What if you had everything you had at your fingertips…. recipes, side dish ideas, grocery lists, and prep-ahead tips? Meal prep would be super simple, right? And how!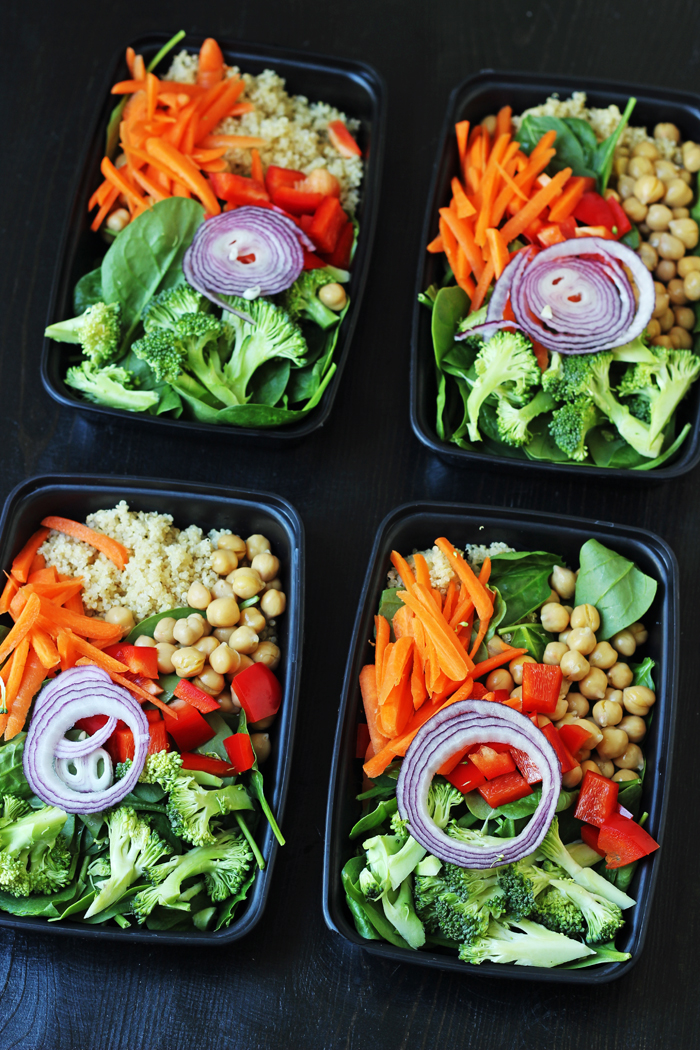 When I thought about what a big holiday meal entailed and how I planned things out to make the work super simple, I realized that the same concepts could be applied to every day dinners. This means that simple weeknight meals could be super easy, saving you money, helping you stick to a healthy eating regime, and making dinner times pretty chill.
That's what you'll find in each Month of Meals. And this month is salad-centric! Perfect for summer.

NEW: A Month of Meals – Salad's On!
Here's what you'll find in this Month of Meals:
30 menu plans that feature a salad of some sort (green, pasta, rice, quinoa)
four weeks of grocery lists
a monthlong grocery list so you can look out for sales and know you'll use things up
make-ahead tips and a prep list to make dinnertime easy-peasy
all the salad recipes at your fingertips
homemade breads and no-bake dessert ideas
BONUS salad toppings and salad dressing recipes
With a printout of the ebook or the pdf loaded to your tablet or computer, dinners will come together quickly and easily — and under budget. Get the works for $9.
This meal plan will be available at this price for a limited time, so if you're ready to rock your summer suppers, this is the resource for you!