Did you know meal plans make life easier? They help you save money and eat well.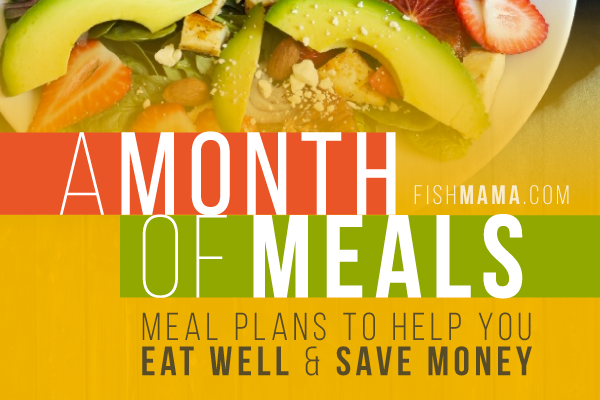 What's for dinner? When are we gonna eat? I'm hungry!
Sound familiar? Whether it's your spouse, children, roommates, or co-workers, chances are you hear this query at least daily, right? Well, having a meal plan not only gives you an answer to their constant badgering, but it can also save you money.
You'll eat home-cooked food that's almost always cheaper than restaurant fare.
You won't overspend on impulse buys at the grocery store.
You can shop according to the sales, stocking up on great deals that will actually make a meal.
Creating your own is not that hard, but sometimes it just is. Sometimes life is too busy, too scattered, too whatever-is-going-on-right-now-that's-overwhelming-you.
Meal Plans Make Life Easier
It's my hope that the new meal plans I've designed will help make your life a little easier. The featured meals are all budget and family-friendly. The work's all done for you in the plan: grocery lists, prep lists, side dish suggestions.
While I'm a firm believer in DIY, I know that sometimes ya just need a little help. I hope these meal plans can be that help to you and make your life easier.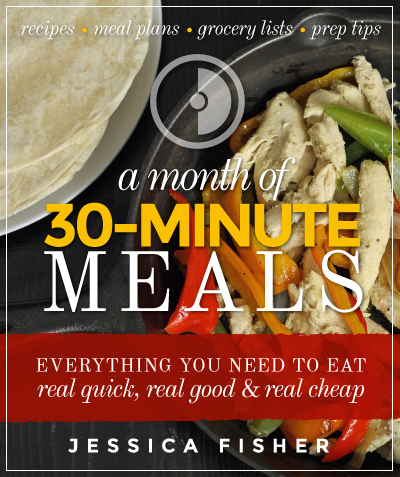 Here's what's in store:
A Month of 30-Minute Meals – available for July only – get it while you can!
A Month of Make-Ahead Meals – available August 1
A Super Secret Surprise – September
A Month of Gluten-free Meals (with Whole 30 Adaptations) – October
A Month of Busy Nights and Holiday Dinners – November
To keep things simple and relieve decision fatigue, each plan will only be available for a month. It might cycle back, but I can't make any promises. Grab it while you can.
If you've got requests for meal plan topics or suggestions for improving the plan structure, shoot me an email. I'd love to hear your feedback. You can write me at jessica at goodcheapeats dot com.