Take the week off meal planning. Download this free meal plan to print, shop, and cook from. The work's all done for you!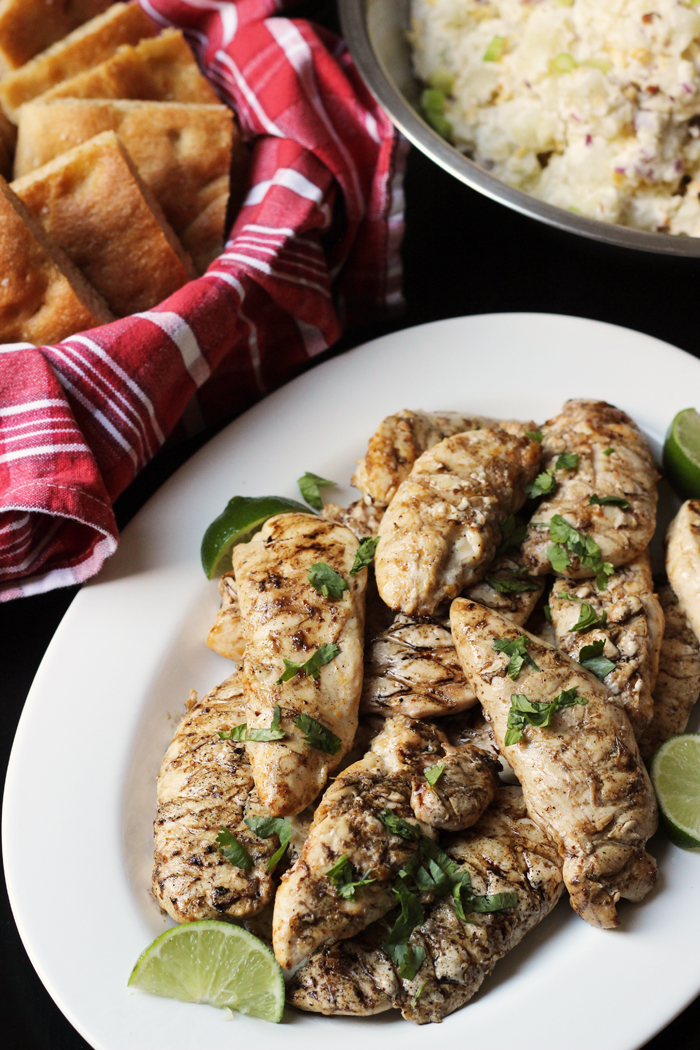 The weekend is finally here. Time to put up your feet and relax, right?
While it's a great time to do just that, it's also a good moment to think about how to make next week a little easier. What little steps could you take today to make tomorrow easier? Well, one of those things is to make sure your peeps are fed well. And a meal plan can help you get there.
I've got another free printable meal plan for you to make your menu planning and grocery shopping easier for you next week!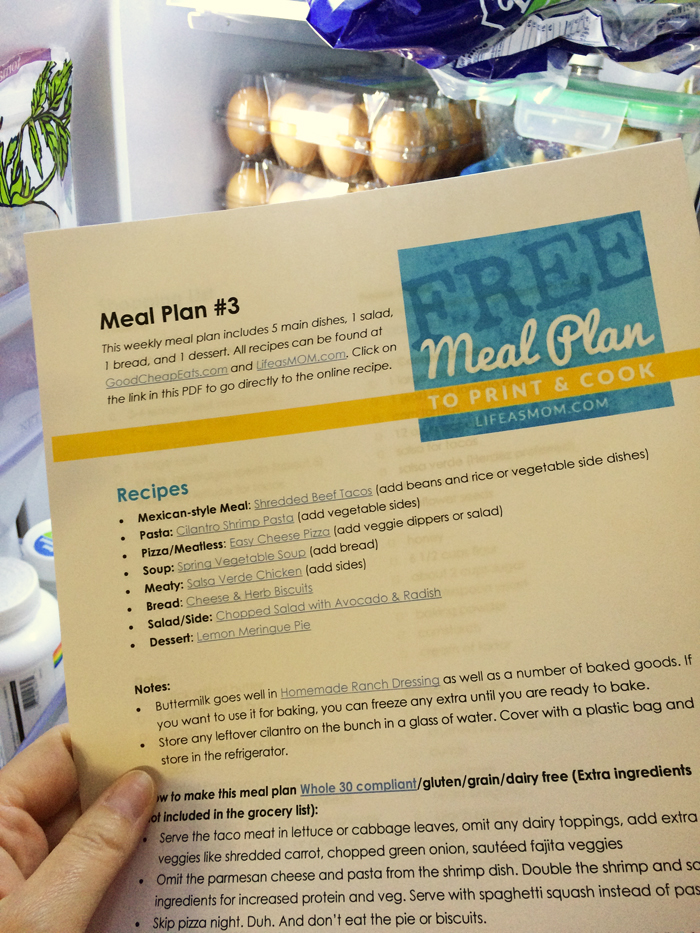 This meal plan is built around a little formula. I chose five dinner themes to give this meal plan some variety without making it too complicated. This week's plan features Mexican food, pasta, pizza, soup, and a meat and potatoes supper, not to mention a couple of those can easily be made meatless.
I've also thrown in a delicious salad recipe, a fun baked good to fill the bread basket, and one of my very favorite desserts in the whole wide world. There are five dinners included in this weekly meal plan so that you can have leftovers one night, go out to eat, or just have a simple sandwich night.
FREE Weekly Meal Plan to Print & Cook
Here are the recipes included in this meal plan. You'll need to print each one out as well as print the meal plan and grocery list. After that, you're good to go. I've organized everything so you can take things easy.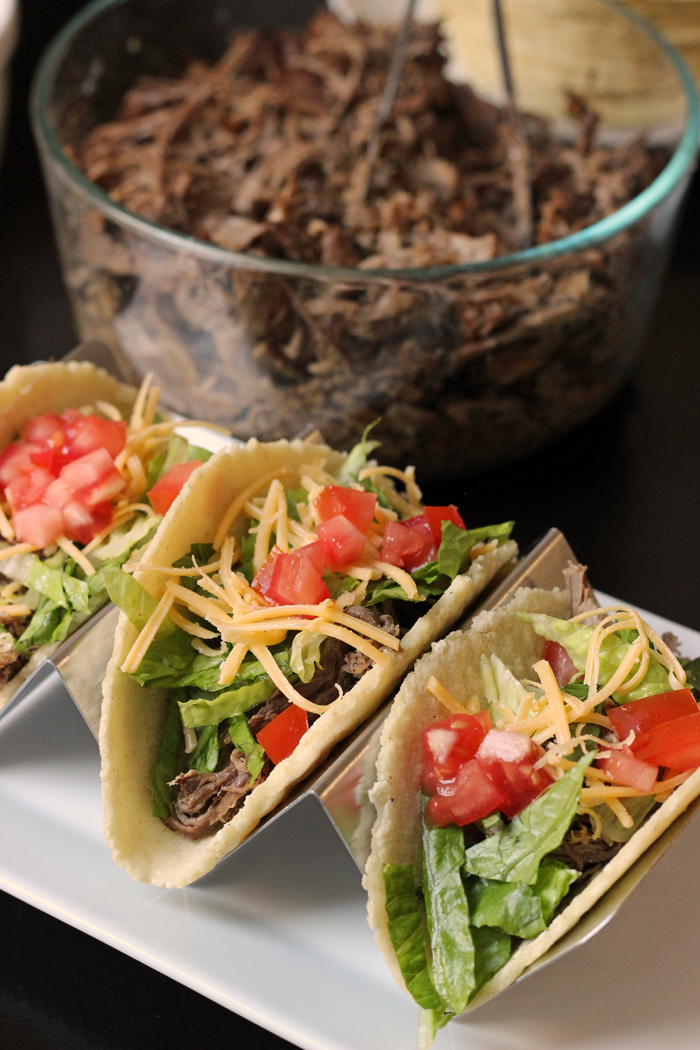 Shredded beef tacos are a deliciously simple way to make taco night terrific. The tender beef cooks in the slow cooker while you assemble fresh toppings. Add beans and rice or vegetable side dishes to make a complete meal.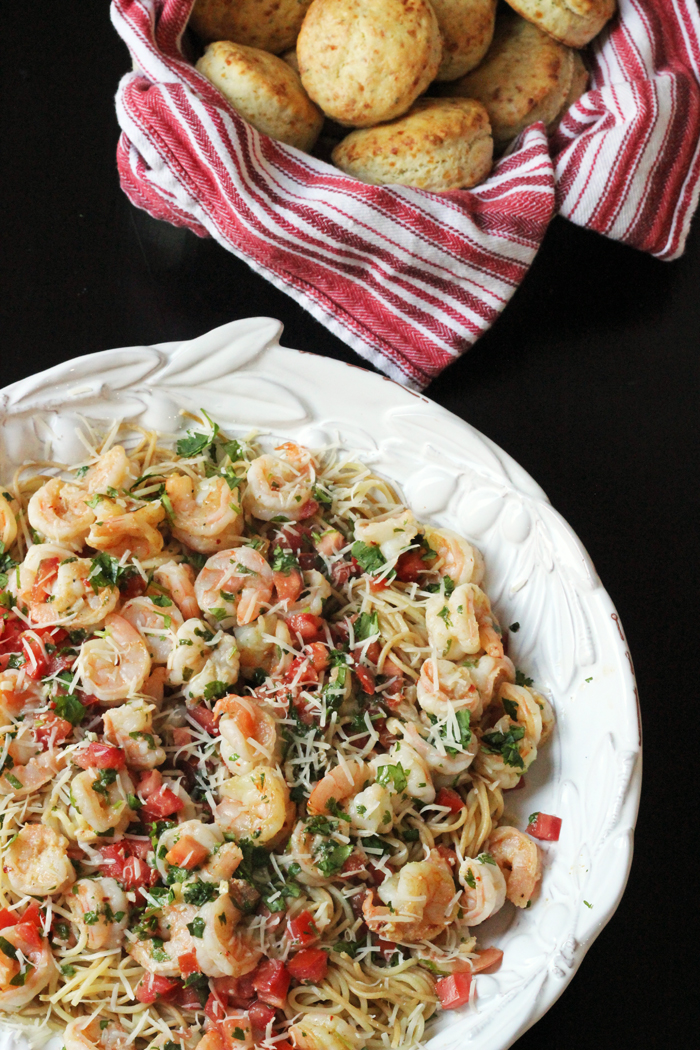 Looking for a quick and easy pasta dish full of flavor? Look no further than this Cilantro Shrimp Pasta that comes together in just 20 minutes. Add vegetable sides and the cheesy biscuits below for a complete feast.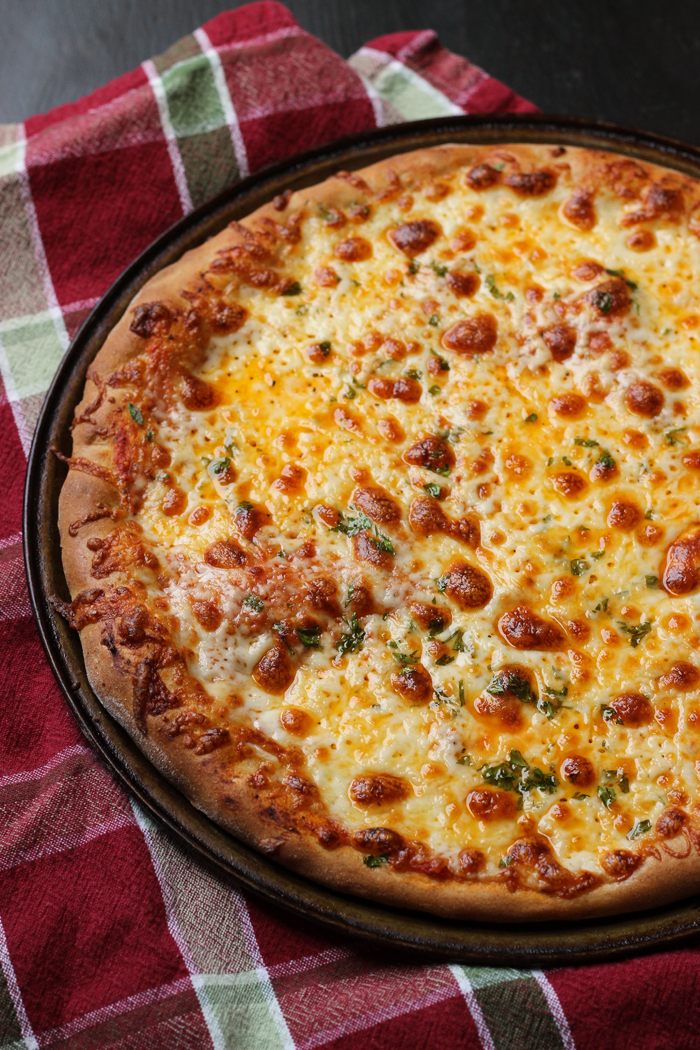 Make Pizza Night something to write home about with this easy recipe for Cheese Pizza with Homemade Sauce. Part of the secret is the blend of cheeses. Complete the meal with veggie dippers or a salad.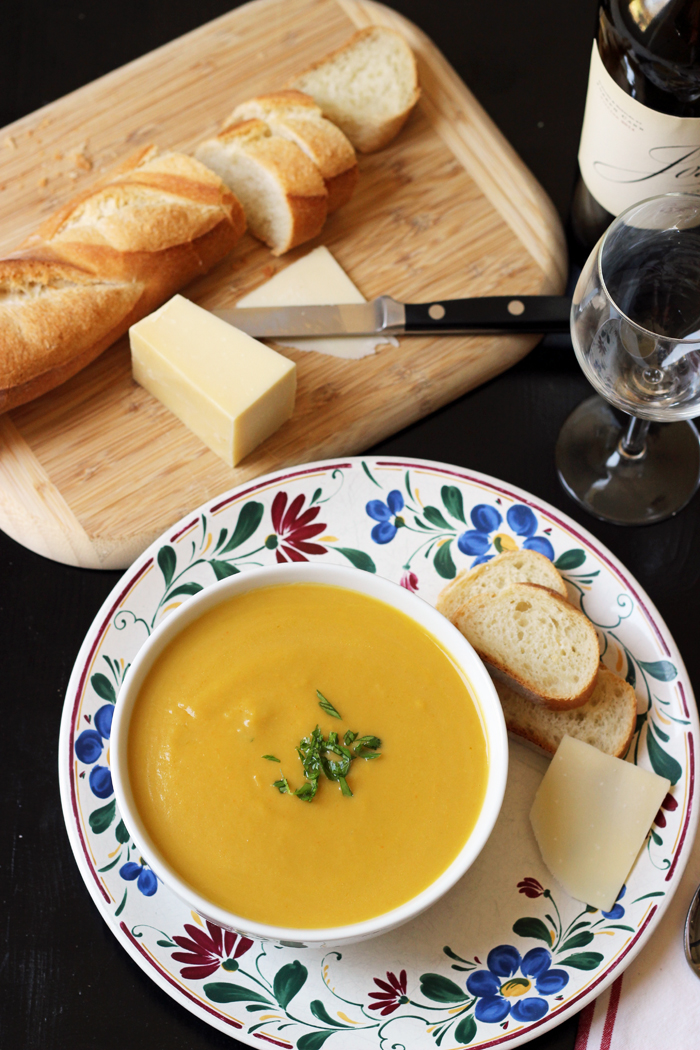 Spring has arrived! With it comes a variety of spring vegetables to toss into the soup pot. Enjoy this Spring Vegetable Soup for a delicious meatless meal.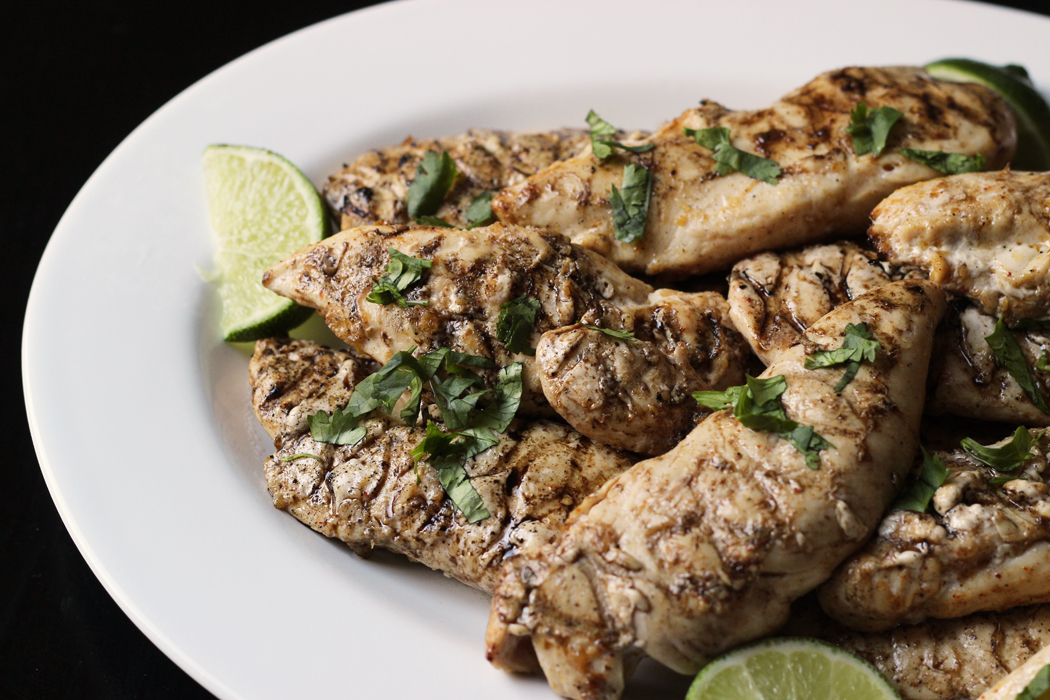 The flavors of lime, spices, and tomatillo salsa combine in a flavorful marinade for chicken, perfect for grilling. This Salsa Verde Chicken is also freezer friendly to make supper a little easier.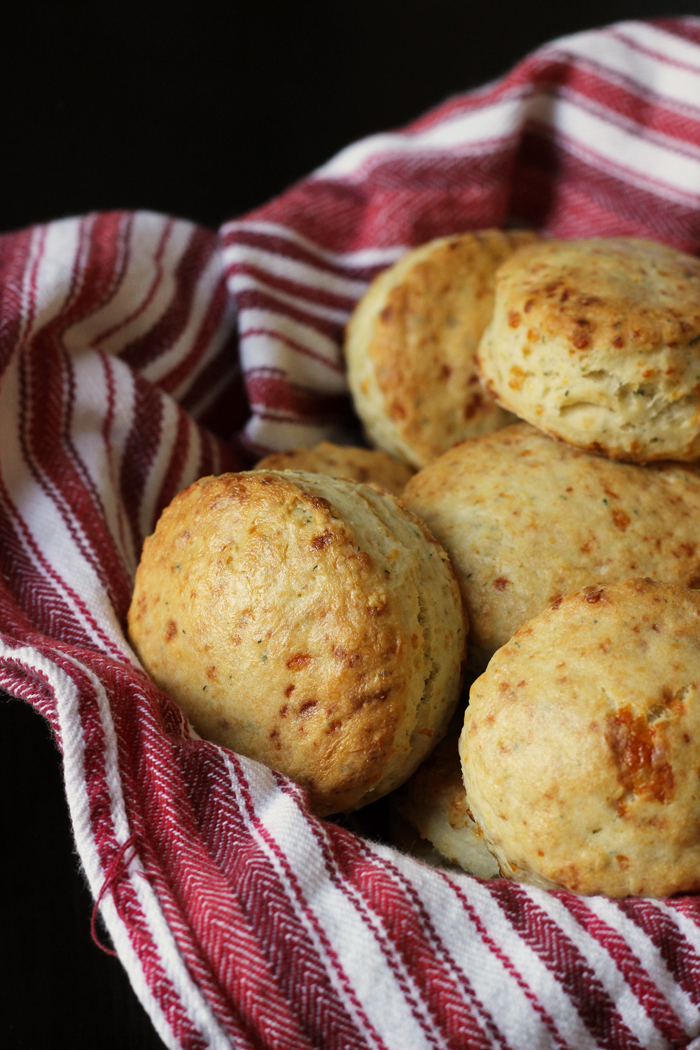 Easy and elegant breads can make a party out of a ho-hum night. Enliven your supper time with these deliciously simple Cheese and Herb Biscuits. You can even make them in advance and freeze them!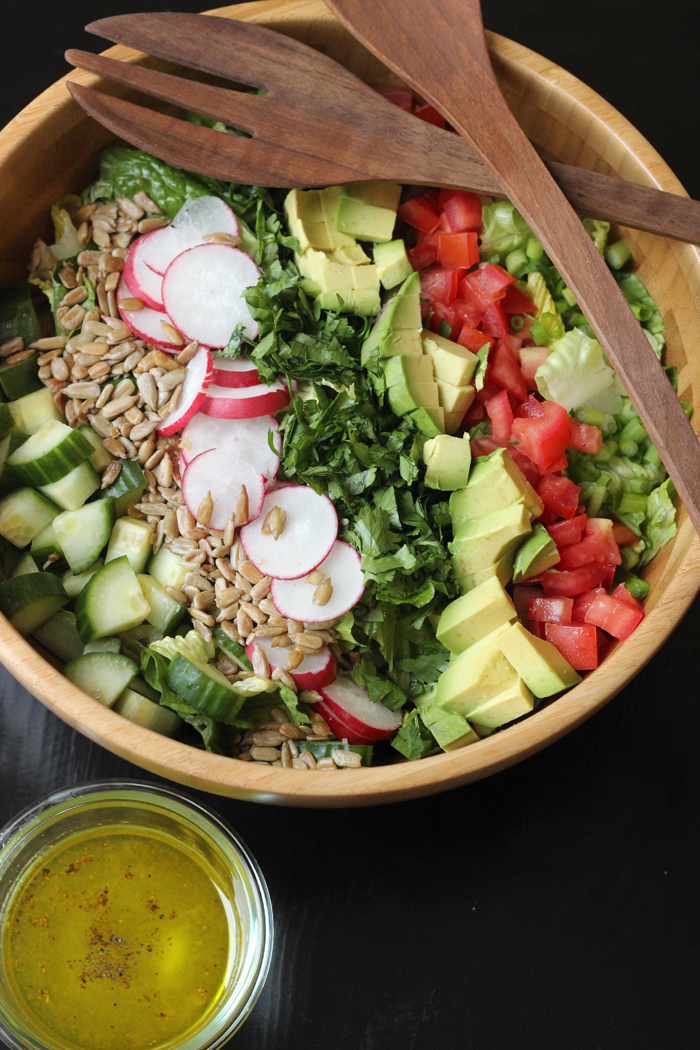 Celebrate the fresh flavors of fruits and veggies with this Chopped Salad featuring avocado, radish, cucumbers, and sunflower seeds. So delicious!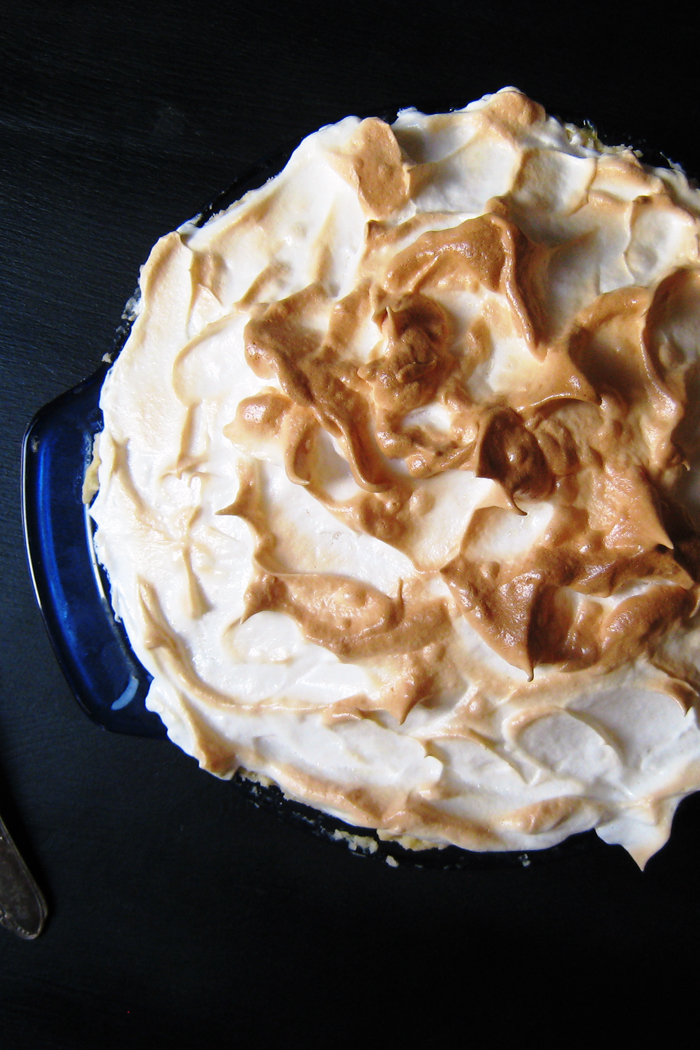 Homemade Lemon Meringue Pie is not complicated to make, but it feels like a million dollars. It's tart and sweet, buttery and creamy, a perfect pie to celebrate a special occasion or enjoy any day ending in Y.
Keep in mind that when this meal plan was originally devised, back in March 2013, I was doing my first Whole 30. That means that I opted out of my favorite dessert as well as the biscuits and pizza. I've included some notes to help you make this meal plan gluten and dairy free in case you need to. Obviously, you'll be making some substitutions if the whole family is going GF/DF. In that case, head here for a different kind of meal plan.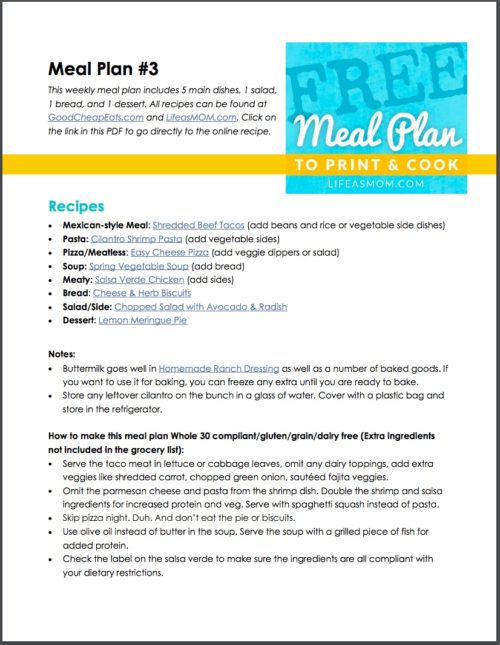 All of the recipes are kid-tested, FishMama approved to be tasty and easy on the budget. When you subscribe to my mailing list, I'll send you the meal plan as well as my best tips for simplifying meal planning.