Vintage cookbooks are not just tools. They hold memories and experiences.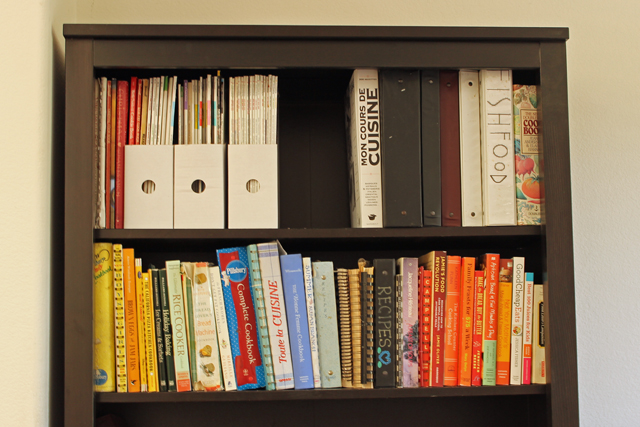 Lately, I've been on a dejunking/decluttering wave. After reading The Life-Changing Magic of Tidying Up, I realized that our home simply has too much stuff. My current mission is to pare down drastically with the hopes that cleaning will be quick and easy.
This has been the biggest dream of my life, I think, so I hope it happens. I've struggled with clutter for 42 years and counting. So, I'm following the directions of the book and methodically sorting through our possessions. Once I thinned my wardrobe, I set to tackling our books. After books come miscellaneous. You're supposed to leave mementos for last.
Well, apparently, the author doesn't realize that books can be mementos! Yesterday I thinned my cookbook shelves. I had such a nice trip down memory lane!
Most of the books that I keep in easy access – and those that survived the purge — are vintage cookbooks and cooking magazines. They represent my food education in a sense. I learned to cook and experimented with the recipes these resources hold.
Some of my favorites:
The big yellow cookbook, aka The New Pillsbury Family Cookbook, was my mom's basic cookbook when I was growing up. Once we hit adulthood, my sisters and I all wanted it. I bought them each a copy off eBay so that when Mom was ready to get rid of her copy, I'd get it. Ha! When she visited in February she brought it to me. It brings back such memories!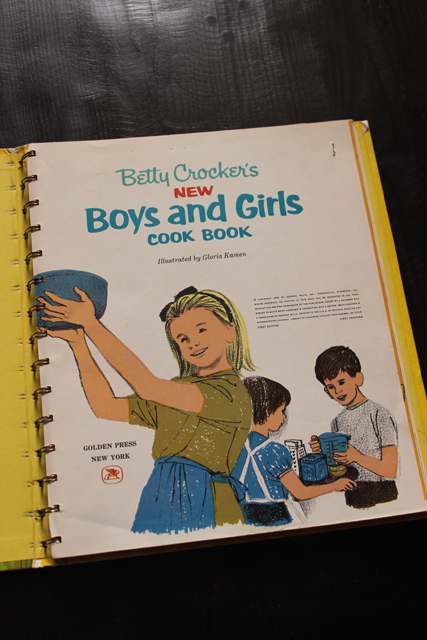 This cookbook my Aunt Cass gave me years ago. It's a first edition of Betty Crocker's New Boys and Girls Cook Book from 1965. The photos, recipes, and illustrations are definitely vintage. Oh my! A California Burger contains mayo, onion, and lettuce. How exotic! I love the book all the same.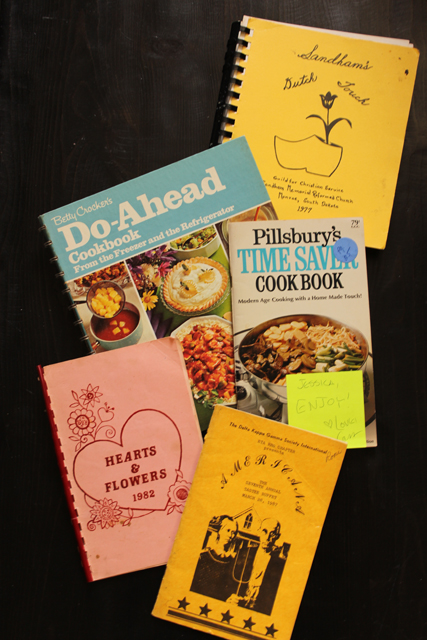 I've got cookbooks from the 60s, 70s, and 80s, the prime time that my mom was a young housewife raising a family. Some are handed down from her; others are gifts from Aunt Cass. While some of the recipes or ingredients are outdated, there's plenty of inspiration in these — as well as old favorite recipes.
Do YOU have a favorite vintage cookbook?