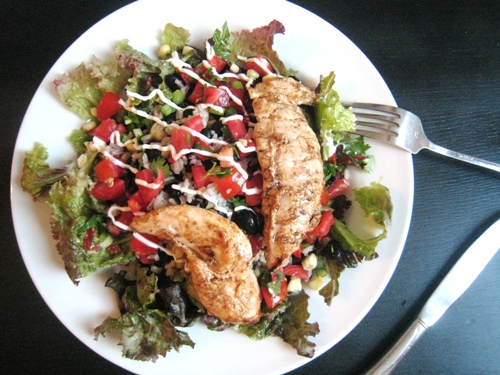 We are going to fill the freezer this next week or two. I am coming up against some heavy duty deadlines in Cookbook Hell, I mean in Happy Cookbook Land. That means that there are some days this month when I'll be cooking like a fiend, making sure that the final tweaks are just right on these recipes. Other days will have me hunched over my computer, typing like my life depended on it.
The former means that we'll have more than enough to eat. The latter means my poor husband may be tempted to a Panda Feast every night of the week. Just a little bit ironic, no? The cobblers kids have no shoes and all that jazz.
The solution is to make sure that we have plenty of go-to meals in the freezer. So, I'm planning a huge, ginormous, freezer cooking extravaganza this week. I'm really hoping that the big boys will help me pull it off. We'll see.
Anyway, if you've wondered how to plan a freezer cooking session, here's your introduction. For you pros, here's a refresher, or at least a glimpse into how I do it.
1. Examine what you already have.
On the heels of the Pantry Challenge, I actually have not a lot of anything. I've got a butternut squash and some beans in the pantry, and some baking supplies, but that's about it. I'll be roasting the squash and cooking beans this week.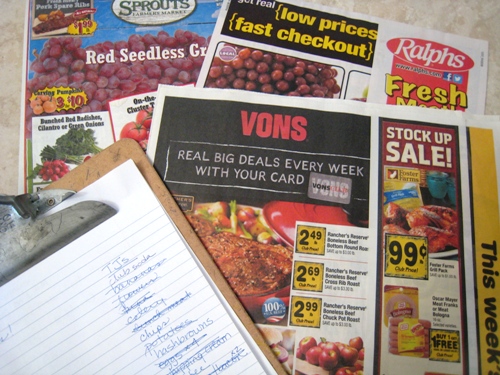 2. Check the sales.
This I can do. Boneless, skinless chicken breast is on sale for $1.97 at Ralphs. So, we'll make lots of chicken dishes. I know that I can get ground beef for a decent price at Costco, so we'll go that route as well.
3. Consider your needs.
I need easy meals that won't take a lot of prep or input from me: quick lunches, simple breakfasts, fast dinner recipes. That means that we'll lean on these items:

4. Make a list.
As you gather your recipes, begin to create a grocery list of all the things that you need. I often divide this list according to stores that I shop at to make it easier. I'll buy the beef and beans at Costco as well as any cheese or bulk items. I'll grab the chicken at Ralphs along with small specialty items that Costco might not have.
Check the list twice since it's such a huge bummer to be in the middle of a cooking session and run out of the things that you need.
5. Go shopping.
Sometimes the idea of shopping wears me out, but if I do it well, then the cooking session goes well and we eat even better in the month to come.
So, that's my "meal plan" for the week. I'll be sharing the cooking plan and grocery list later this week at Life as MOM's Freezer Cooking Days.
Doing any freezer cooking this week?