Don't buy processed stocks and broths. You can make your own for less money and better flavor.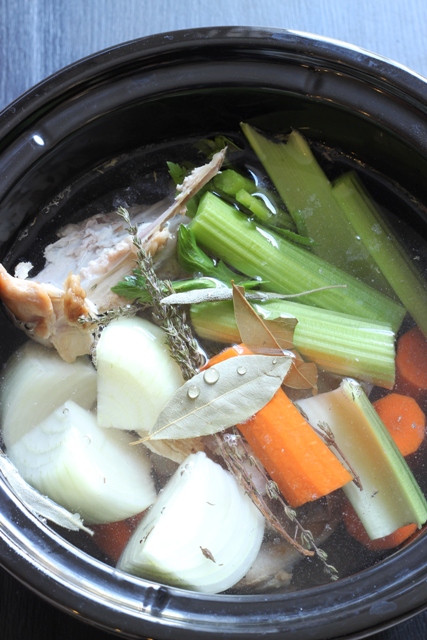 Now that summer is over, we should see more and more sales on whole chickens, turkeys, and roasts. This is good news. Don't be intimidated by cooking the whole bird. You can easily roast a small chicken or even a small turkey in your slow cooker.
Once you've got all the meat off the bones, you are set for some yummy goodness! What's don't know What to Do with the Turkey Bones? Make Stock!
Homemade stock is one of the easiest things you can make and it tastes delicious. Freeze it into 2-cup portions so that you have some to use quickly in any number of recipes.
Get the full recipe here. (If you've got a beef or pork bone, you can do the same thing.)
What's YOUR favorite stock to make?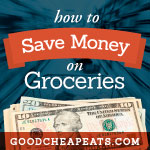 Save Money on Groceries
This is part of the How to Save Money on Groceries series. Scroll through the archives to get tips and tricks for reducing your grocery total at the checkout stand.