Meal planning doesn't need to be complicated. Consider this quick strategy for avoiding take-out and saving money this week.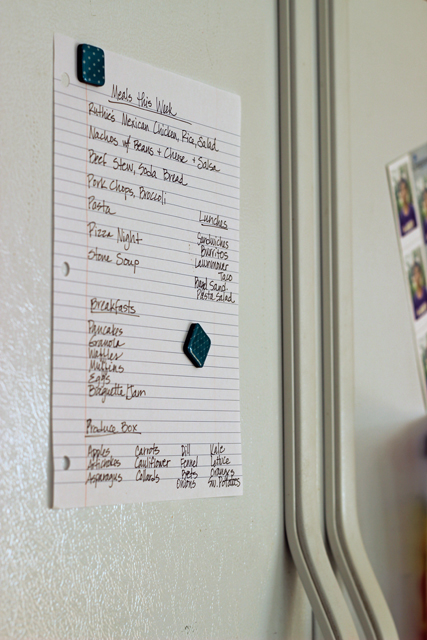 It's the beginning of the week which makes it a great time to reset your money-saving goals as well as put some systems in place for eating well in the coming days.
A good place to start is creating a meal plan.
It's true that there are many approaches to meal planning, but sometimes the easiest way is just to slap a list of meal ideas on the fridge. Don't worry about assigning days to each meal or limiting yourself to seven ideas. The result is a very fluid resource to turn to when it's time to prepare dinner. You can go with the mood or the weather and yet still get dinner on the table in a timely manner.
The process is pretty simple. Brainstorm what you can make with what you have on hand already. A quick inventory is always helpful. Just start making a list of all the things you could make this week. You'd be surprised at the number of meals you can make when you think there's nothing to eat. Create a short list of groceries you need to pick up to supplement what's already in the cupboard. Slap the list on the fridge and you're done!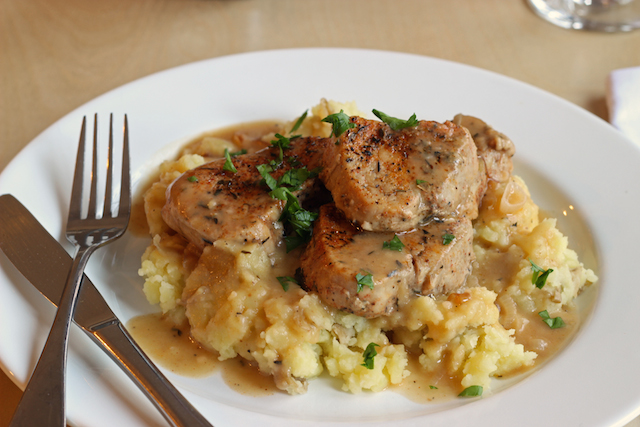 Pork Medallions and Mashed Potatoes
Consult this list throughout the day so that you can plan and prep ahead, thaw the needed ingredients, and otherwise make moves toward eating a home cooked meal at home. Eating at home can save you a ton of money over restaurant fare. By making a simple meal plan, you can avoid take-out and eat well all in one fell swoop.
Here's what's on my list for the week: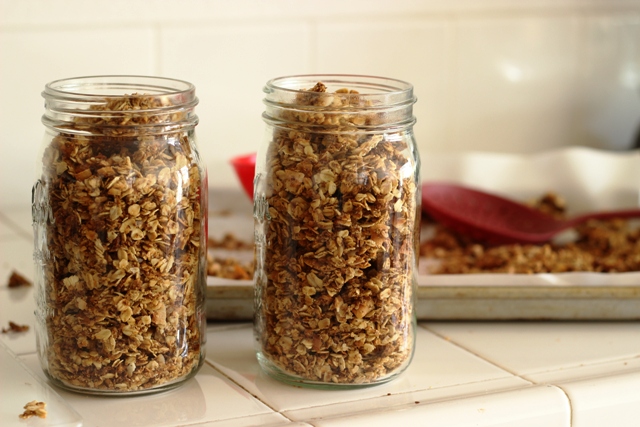 Breakfasts
Pancakes
Granola
Waffles
Muffins
Eggs
Baguette/Jam
Lunches
Sandwich Bar
Burritos from the freezer
Lawnmower Taco
Bagel Sandwiches
Pasta Salad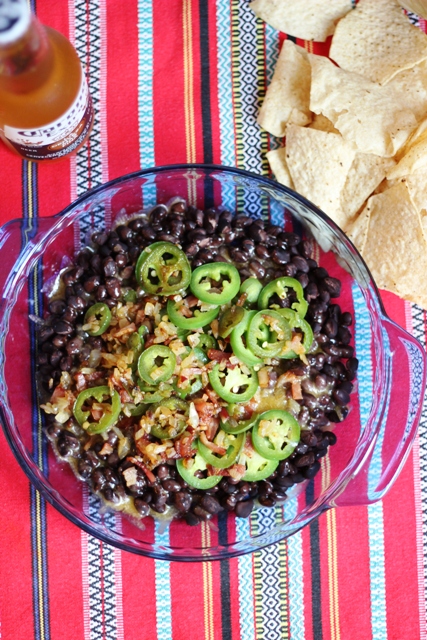 Dinners
Ruthie's Mexican Chicken, Rice, Salad (recipe coming soon)
Nachos
Guinness Beef Stew, Irish Soda Bread
Skillet Pork Chops, Potatoes, Broccoli
Pasta with Meat Sauce
Pizza Night
Stone Soup
What's on YOUR meal plan for the week?