Celebrate Mardi Gras with pancakes for dinner!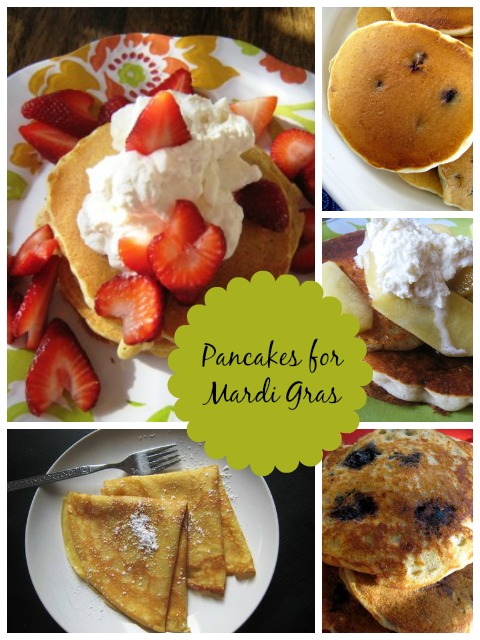 Next Tuesday is Mardi Gras, aka Fat Tuesday or Shrove Tuesday. During the middle ages, it was tradition to abstain from eating eggs and butter during Lent. So as to not let anything go to waste, people would use up their stores of rich fats on the Tuesday before Ash Wednesday.
Pancakes are just the thing to use up eggs and butter! Celebrate Mardi Gras at home with breakfast for dinner. Try one of these pancake recipes:
Of course, if you don't want your pancakes laden with butter and eggs, that's okay too! One of the great things about pancakes is that they're pretty versatile. You can use flax-seed meal instead of eggs. You can also try swapping some applesauce for oil or melted butter. If you want to boost the protein, think about swapping some plain yogurt for buttermilk. Experiment with adding different flavors with fresh fruit (diced or pureed), spices (think cinnamon or nutmeg), or even flavored extracts. The possibilities are endless. Get creative and see what winning combinations you can create.
Will YOU have pancakes on Tuesday?