Serve up a breakfast bar in the mornings for easy prep and good eating.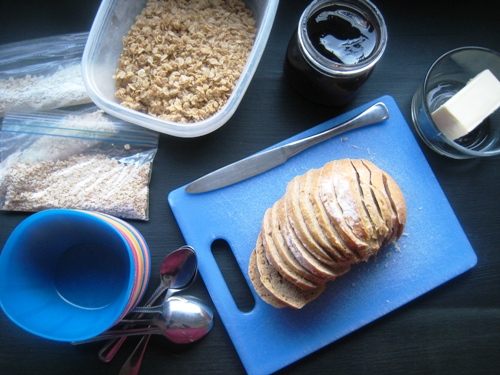 My kids love it when we stay at a hotel. It's not the free cable or the free wi-fi. The pool is cool. But their biggest attraction is the all-you-can-eat breakfast bar.
Typically an array of baked goods, fruit, coffee, cereal, juice and milk, the breakfast bar suits everyone's tastes and is easy to serve. Sure, some hotels also offer hot eggs and bacon. But, this more-like-continental-breakfast-than-not is an easy practice to institute at home.
Like at a hotel, the breakfast bar allows your diners to eat leisurely on their time-frame. You don't need everyone to be awake and ready for breakfast at the same time.
I set our breakfast bar up when I wake, laying out an array of choices. I keep the cold stuff, like milk and cream, in the refrigerator for my family to get as needed. But, everything else lays in waiting.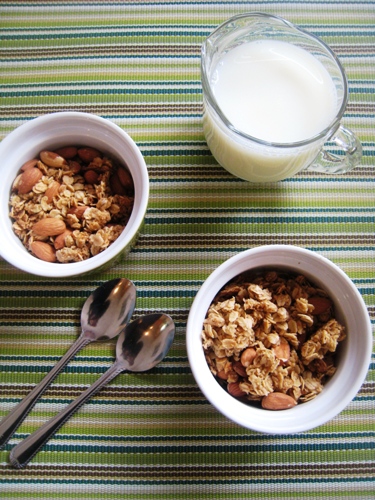 Here's what you can include:
Laying out an array of breakfast items not only makes it easy on the cook, but it also ensures that your family gets a great start on the day.
What would you add to the ideal breakfast bar?