Meal planning can be a great way to get a head start on the week. It helps you shop and chop accordingly.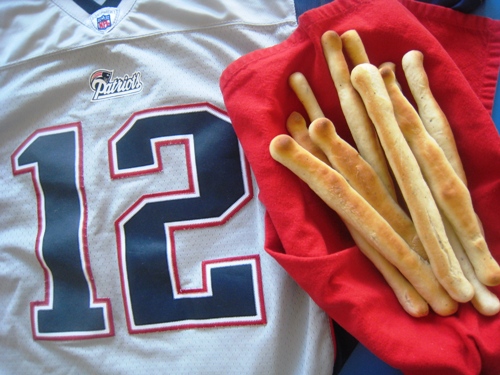 Today's the day, folks – Super Bowl. Got your game (meal) plan ready? I'm taking the easy route today with my Super Bowl menu and the even easier route this week with a freezer full of make ahead meals.
Here's the week's meal plan:
Super Bowl Supper
Chicken Teriyaki Skewers, Quinoa Salad, Seasonal Vegetables
Burrito and Quesadilla Bar
Caribbean Pork Tenderloin, Rice, Veg
date night – Pizza for the kids
Pasta Bar, Focaccia
Steak with Gorgonzola Herb Butter, Baked Potatoes, Veg
What's cooking at your house this week?
For more meal planning inspiration, visit Menu Plan Monday each week.