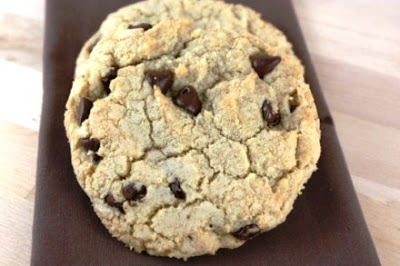 A Guest Post from Lynn of Lynn's Kitchen Adventures
This week the subject for building a frugal pantry is fat. Fats and cooking can be a bit controversial. What is recommended or popular seems to change from year to year. I am going to leave the "what is healthiest" debate to others. Today, I want to talk about what I think works best for baking.
Let me start by saying that in my opinion, when it comes to baking, you should just throw your margarine out the window. Well maybe not out the window, but you get the idea.
I know margarine is cheaper than butter, but I do think butter is worth the extra expense when baking. You really will not get as good of results using margarine. If I am going to spend the time and the money to make something, I want it to turn out really well. There have been times that I could not afford to buy butter, so I just did less baking.
Now, I am not saying that I never use anything else. I do. My peanut butter cookies use shortening. I have many cakes that use oil and I have been known to render my own lard. However, when a recipe calls for butter, I use butter.
If you use margarine, in recipes that call for butter, you will get a totally different taste and texture. So, in my opinion you should use the real stuff.
One of my favorite cookies, of course, contains butter. These cookies are similar to the kind you buy at a coffee shop. These are made to be big cookies. The texture is part of what makes these good cookies and making them large helps give them that texture.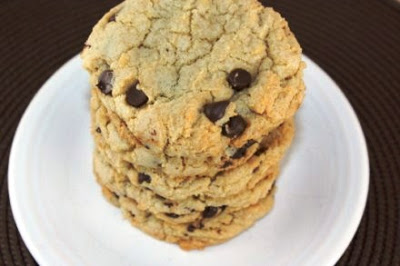 Ingredients
2 cups plus 2 Tablespoons flour
1/2 teaspoon baking soda
1/2 teaspoon salt
12 Tablespoons butter, melted
1 cup brown sugar
1/2 cup sugar
1 egg, plus 1 egg yolk
2 teaspoons vanilla
1 ½ – 2 cups chocolate chips
Instructions
Preheat oven to 325.
In a bowl, mix together flour, baking soda, and salt. Set aside.
In mixing bowl, combine butter and sugars for several minutes or until well blended. Add egg, yolk, and vanilla. Batter will appear slightly greasy at this point.
Add dry ingredients, until blended. Add chocolate chips.
Scoop in ¼ c. balls onto cookie sheet. I use an ice cream scoop. Place 6 on each cookie sheet. You should only place 6 per sheet because these are large cookies and they spread out.
Bake for about 15 minutes. Cool for about 4 minutes on cookie sheet and finish cooling on a rack.
— Lynn is a homeschooling mom of three. She loves to cook and try new recipes. She blogs at Lynn's Kitchen Adventures, sharing recipes, tips, and ideas to help you meld a love of cooking with a busy life. She also blogs at Lynn's Recipe Adventures where she writes about the challenges of food allergies.
Which do YOU prefer? Butter or margarine?
Want the dish on delicious ways to act your wage? Subscribe to GCE in a reader or via email.