Love the taste of a BBQ dinner? You can have it in just minutes if you plan right and follow these simple BBQ ideas and grilling tips.
Cooking out can save you time and money in the summer months when you can take advantage of sales and throw a quick dinner on the grill. Make the most of it and eat well with these BBQ ideas to keep you on budget.
Jump to:
Ready to get your grill on? Stumped for creative BBQ ideas to keep dinners fresh this summer?
Grilling is a super quick and money-saving way to prep your meals. There's little mess; food cooks quickly on the grill; it doesn't heat up the house; and you don't spend a lot of time cooped up inside.
When you grill in season, you can likely find cheap cuts of meat and summer-ripe veggies to throw on the grill, allowing you to maximize the sale pricing and seasonality of the foods you love.
In fact, you can easily pull together a budget BBQ meal for 8 people for under $25!
So, how to you get from grocery to grill without a sweat? Consider these Simple BBQ Ideas and grilling tips to make sure your BBQ dinner is a hit.
1. Make sure you have enough propane or charcoal.
It's not a BBQ if you can't light the fire! Running to the store for replacements will definitely extend your dinnertime — and make your family and guests grumpy.
BBQ Idea #1: Plan ahead by making sure you check your fuel supply. It's a good practice to rent two propane tanks at a time, so that you always have a full one in reserve. 
We've found Walmart tank rentals to be much more affordable than Lowe's or Home Depot, plus they're self-serve so you save time.
If you use charcoal to fuel your fire, watch for sales on your favorite brand and stock up.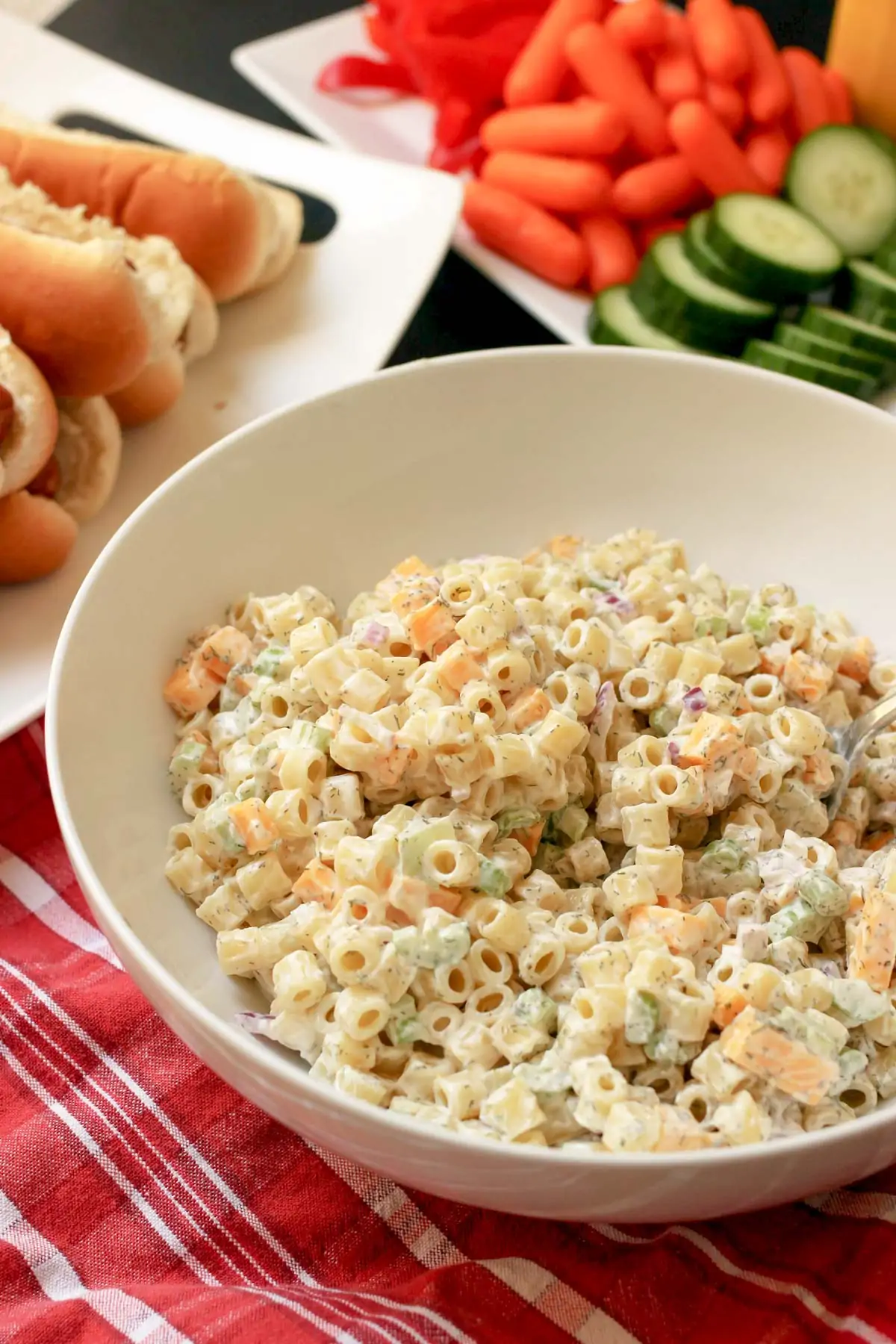 2. Have your side dishes already to go.
Cold meat isn't as good as the stuff coming hot off the grill. That means you need to be ready to eat when you BBQ is.
Make sure your summer salads and other side dishes can be made a little in advance and have them ready. The grill cooks quicker than you think.
And yes, the human serving grill duty may get a little antsy if you don't have everything else READY, so you'll do yourselves a little interpersonal relationship favor if you make sure the sides are ready. It's one of those BBQ ideas even our grandmothers knew something about.
And yes, it's okay to buy side dishes at the grocery store deli if you don't have time to make them yourself, but trust me when I say that this old fashioned macaroni salad is cheaper and better than what you'll find in the deli counter.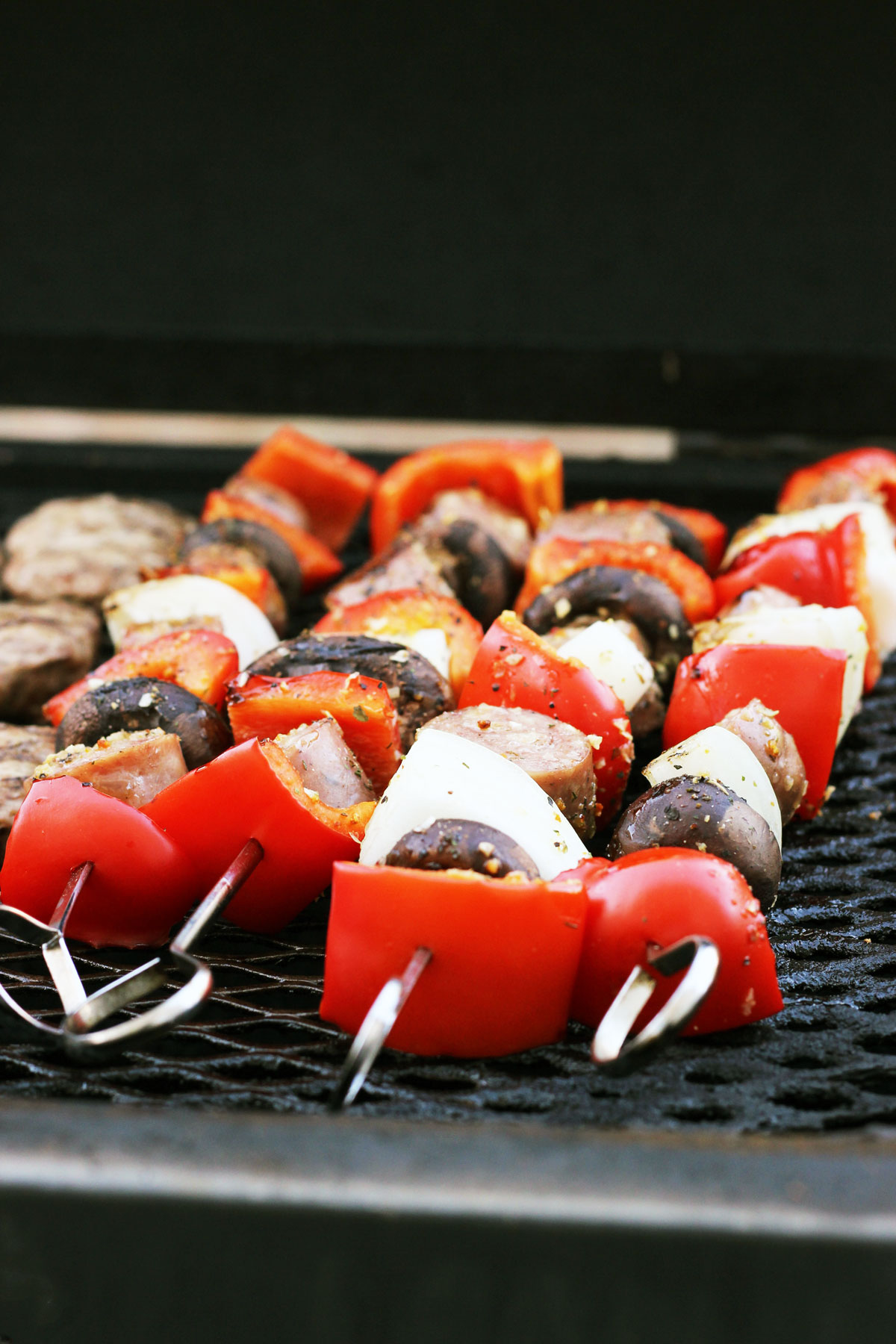 3. Brush the grill with an oil with a high smoke point.
Here's one of those BBQ ideas that people often forget: You grease a pan when you bake; be sure to oil the grill when you cook out. This will prevent meat from sticking to the grill rack and allow you to cook, flip, cook, eat more quickly.
Use a high smoke point oil like avocado oil to avoid too much smoke from burning oil.
4. Choose quick cooking ingredients.
For a really quick dinner, choose quicker cooking proteins. This is one of those BBQ ideas you might not be mindful of, but it makes a difference. Fish, shrimp, chicken tenders, kabobs, and hamburgers all cook relatively quickly and are usually already portion-sized.
If you've got a tri-tip roast but not as much time as a roast would take to cut, cut it into steaks. When it comes to quick dinners, what you choose to cook is just as important as how you cook it.
5. Use a meat thermometer.
Don't waste valuable eating time overcooking the steaks. Use a meat thermometer to judge accurately when the meat is cooked.
Not sure what the right temps are? Check out this list to help you know the proper internal temperature of the meat you're grilling.
ground meat and meat mixtures – 160 degrees F for beef, pork, veal, lamb/165 degrees F for poultry
beef, veal, and lamb steaks – 145 degrees F with a 3 minute rest time
all poultry – 165 degrees F
pork – 145 degrees F with a 3 minute rest time
fish – 145 degrees F or until fish breaks apart easily with fork and is opaque.
shrimp and other shellfish – until flesh is white/opaque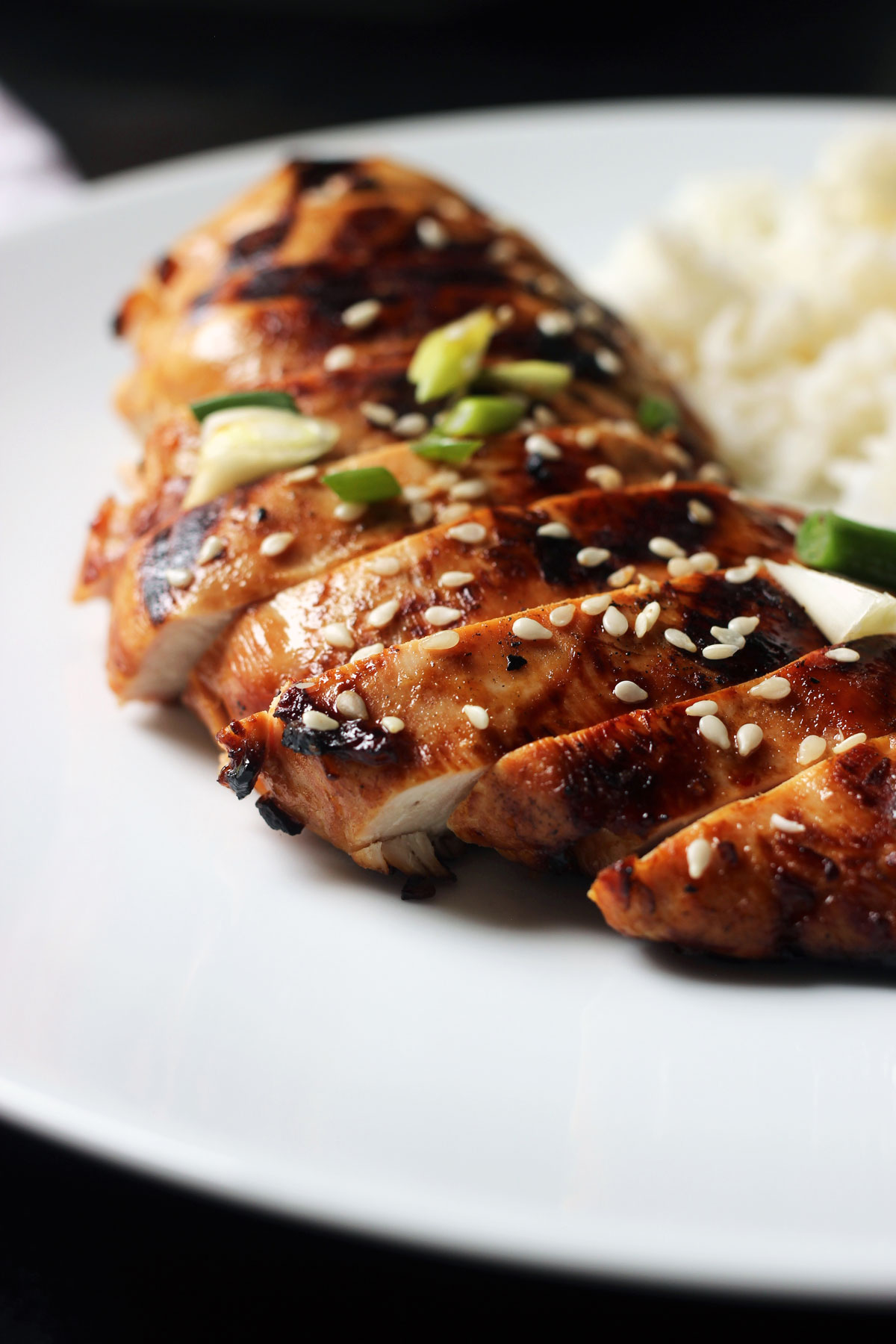 6. Allow for resting time.
Some cuts do need a few minutes to rest. The temperature list above will also let you know what resting is required, so that you can time your meal properly and not stand around waiting to cut in.
7. Do double duty.
Make double so you can enjoy simple BBQ leftovers in your lunch tomorrow. Grilling once and enjoying it again later is a great way to stretch your time investment.
Better yet, make enough extras to freeze for next so that you can enjoy the fruits of your labor for days on end. You'll make good on these BBQ ideas without any extra work!
8. Make sure you've got the right BBQ tools.
It's helpful to have the right tools. These will help you make quick work of making your BBQ ideas happen.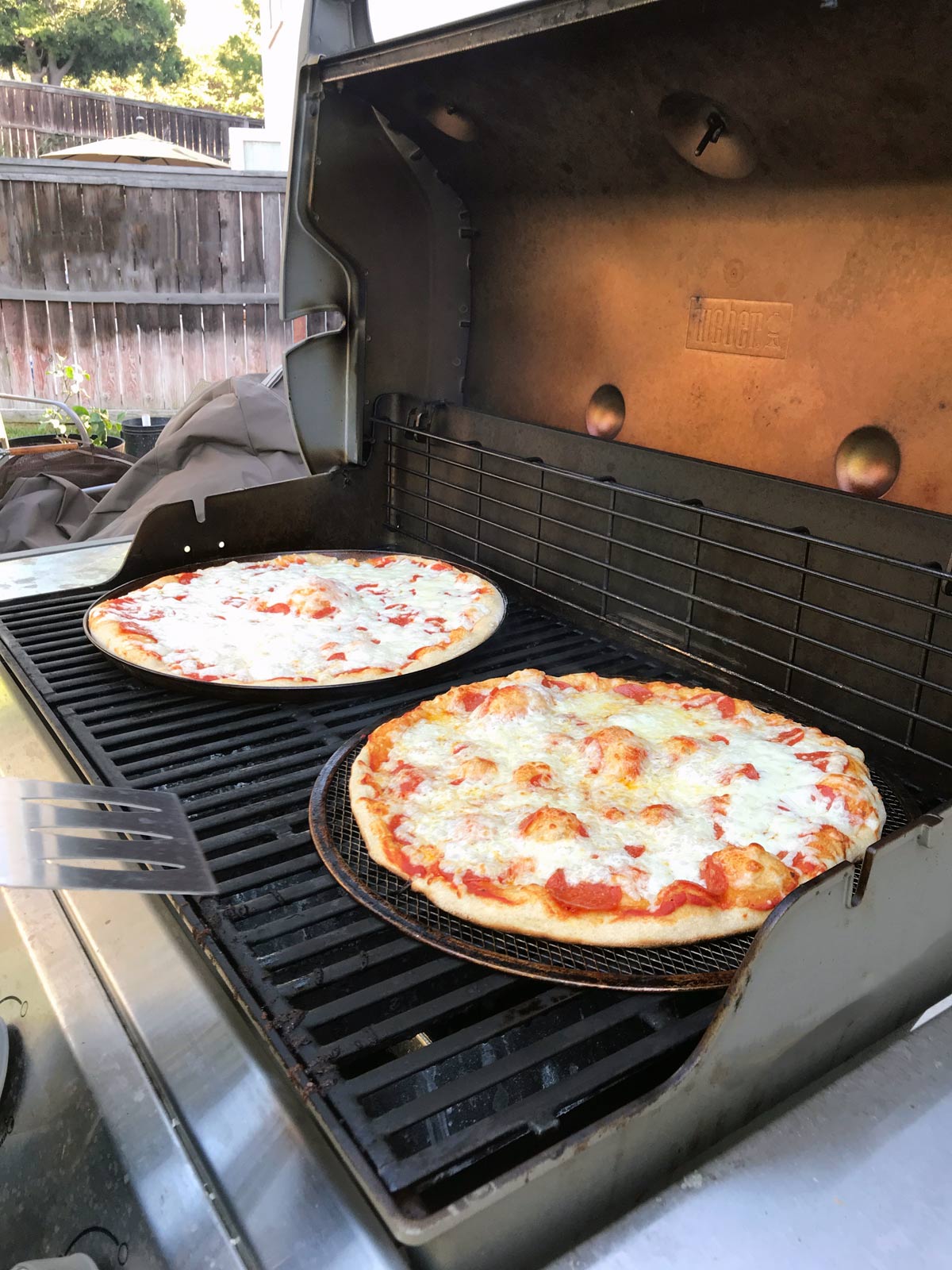 9. Remember that you can bake on the grill!
True story. One of my husband's best ever BBQ ideas was to grill our pizza! There are many things to bake on your grill, but pizza tops the list. Grilled pizza takes all of five minutes to cook, making it a great meal to prepare al fresco.
You can even cook a take and bake or frozen pizza on the grill if you don't want to make it all from scratch!
10. Make some marinades or spice rubs.
Homemade marinades and spice rubs are super easy to prepare and they add quick flavor to your favorite proteins. These are BBQ ideas to write home about!
Consider whipping up some of these:
11. Try foil packs!
One of my favorite simple BBQ ideas is to make foil packs. Encasing protein and veggies in packets of aluminum foil makes for quick, easy, and practically mess-free meals!
They can be made in advance — and even frozen! — so that dinner is served in a matter of minutes. Here are some of our favorites:
12. Make grilling a habit.
The more you do something, the easier and quicker it becomes. Therefore, making grilling a habit is a great way to save time and money.
Four keys to making something a habit include:
making it obvious
making it attractive
making it easy
making it satisfying
When you make grilling the easy, delicious, satisfying, obvious choice for dinner, it is a prime candidate for becoming a reliable and worthy habit.
You can help the process along by putting grilling in the regular rotation of your menu, choosing delicious grilling recipes, following these simple BBQ ideas to making it easy, and sitting back and enjoying the fruits of your labor.
I can't think of a better way to spend the summer, can you?
What are your favorite BBQ ideas?
This post was originally published on October 7, 2015. It has been updated for content and clarity.