Are you ready to clean up and clear out? And eat well in the process? Then join the pantry challenge starting January 1. We'll be making the most of what we have so that we waste not, want not.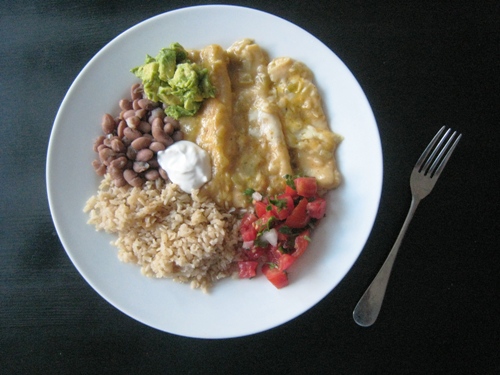 Twice a year for many years now, I've spent concentrated effort to "eat down the pantry". By doing so, I limit my grocery shopping, I use up what we have, and I'm forced to be creative. I also learn to be more thankful for what we have. I realize how full my "empty" cupboards really are.
We Americans are generally blessed with full refrigerators. Yet, in her fabulous book on home cooking, The Kitchen Counter Cooking School, Kathleen Flinn states, "as a country we collectively waste about 40 percent of the food produced for consumption." Yikes!
I can't argue with this. I just cleaned out my fridge. Due to poor planning prior to leaving town, I threw away several meals' worth of food. Ugh. I need a good reminder to waste less and be a better steward of what we have.
Out with the old and in with the new, right? January starts in just a few days, so I'll be starting a new "eat down the pantry" challenge as soon as the ball drops.
Care to join me?
Since the phrase, pantry challenge, can mean different things to different people, let me explain in greater detail. Please don't get scared off before we approach the gate.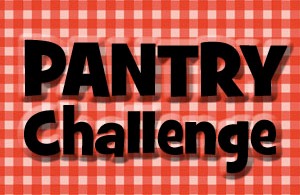 What is a Pantry Challenge?
A pantry challenge is a focused, but limited, time to "eat from the pantry." Rather than buying groceries like I normally would, I focus on what we already have. I build my menus around the ingredients I have as well as those I've been avoiding. Sometimes it's the meal that is is cumbersome to prepare or something that I've been too lazy to be creative with. Squash, anyone?
The pantry challenge helps me deal with those items — and teaches me not to buy it again or not to avoid it for so long.
Another fringe benefit to giving my pantry a good cleaning out/overhaul is that we save money, too. And January is a fabulous month to do that, is it not?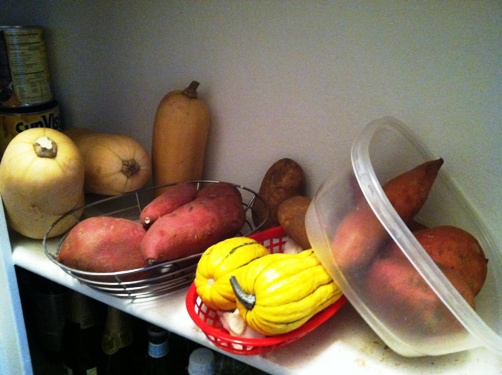 A pantry challenge can take many different forms and serve different purposes. It is basically the idea of cutting your grocery budget by a significant amount so that you can save money and use what you have. Sometimes this can be drastic; other times, it can be a chance to trim some fat from your budget.
An "involuntary pantry challenge" happens when weather, illness, or loss of income prevents you from shopping like you normally would. You make the most of what you already have.
By practicing this a couple times a year, I balance out my grocery spending as well as keep things in perspective in case I had to make my pantry work overtime against my wishes.
I've written several in-depth posts over the years. If you missed them or want a refresher, hop over here:

Preparing for a Pantry Challenge
There are a few things that you can do to prepare for a Pantry Challenge:
Make a few goals.
At the start of each pantry challenge, I determine some of the things that I'd like to accomplish. This has changed over the years as my shopping habits and the appetites of my family have changed.
By establishing some goals, I'm making it clear to myself what the point of this whole endeavor is. This month I hope to do the following:
Spend $600 or less on groceries to feed our family. We currently spend a little more than $800/month on food prepared and eaten at home.
Give my freezers and pantry a good clean out. The deep freeze needs to be thawed in a big way. I'll have room to do a big freezer cooking session at the end of the month.
Use up those things that I have too much of or kind of wish I hadn't bought in the first place. They are a weight on me, so if we use them up, I'll feel better. Hopefully, this will teach me to shop better, too.
Take inventory.
By taking inventory of what you have in the fridge, pantry, and freezer, you know what tools you have to work with. You also have a chance to start out with a cleaned and (sort of) organized food storage.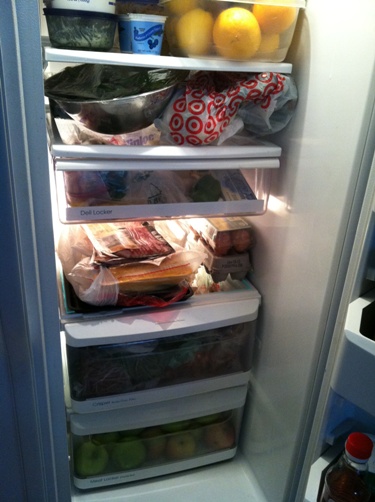 I cleaned out the refrigerator today. I feel good knowing what I have to work with as I menu plan or prepare meals on the fly.
Plan meals.
Write a list of all the meals you could make with what you already have. You may be surprised that the list is so long.
Now add to the list the meals that you could make with just one or two ingredients yet to be purchased. This can be the start of your grocery list.
Be realistic.
When I first heard the phrase, pantry challenge, I thought it meant that I had to go cold turkey and not buy anything. You know we were doomed for failure that way. Over the years, I've learned what's realistic for us to manage. Sometimes I've cut our spending in half; other times, I saved just a fraction of our budget, but we were good stewards with what we had.
Keep a record.
Jot down each day of the pantry challenge, what you serve for all meals, and how your family responds to those meals. We have discovered some of our favorite meals based on recipes I developed during the pantry challenge. I'll be posting daily here on Good Cheap Eats our log as well as posting or linking to recipes that I use.
Make it a family affair.
One of my renewed goals as a parent and a home cook is to include my kids more in the meal planning and execution. I tend to hover a little too much. I hope to include the kids more in meal prep and part of that will be their taking stock of what we have and getting creative.
Give yourself a break.
Don't freak out if you don't meet all your goals. If you fall off the wagon, just brush yourself off and climb back on. Doing something is better than nothing.
Learn.
Go beyond your comfort zone and learn to make use of the food you have. Waste not, want not, right? Read The Kitchen Counter Cooking School if you haven't already, paying careful attention to Chapter 12 which is all about using what you have to your best advantage.
Be a good steward.
Most important of all, be a good steward of what you have. That, really, is the point of "eating down the pantry". Only you can know what suits your family best. If you find a killer deal on grocery items that your family needs, go ahead and stock up — even if it is a pantry challenge. If you are sober-minded and know that deal won't come around again, go for it.
Likewise, if you are tempted toward take-out, but know you have chicken that needs to be cooked, head home and do the right thing: cook that chicken. Save the take-out for another time.