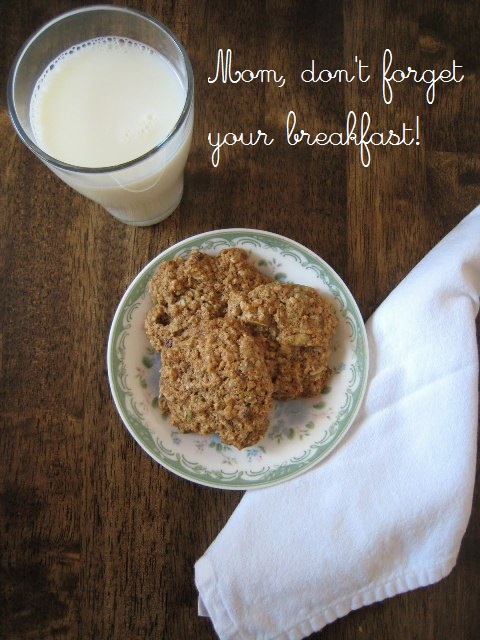 As moms, it's so easy to get caught up in the rush of the mornings and focus on our kids and neglect ourselves. Don't forget to start the day out right and feed yourself!
Here are a few Mom-friendly breakfasts to give you the fuel you need to get your day moving in the right direction.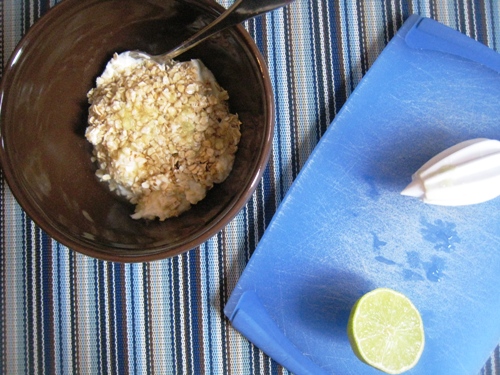 Morning Yogurt and Oats – This is quick, simple, and delicious way to start your day.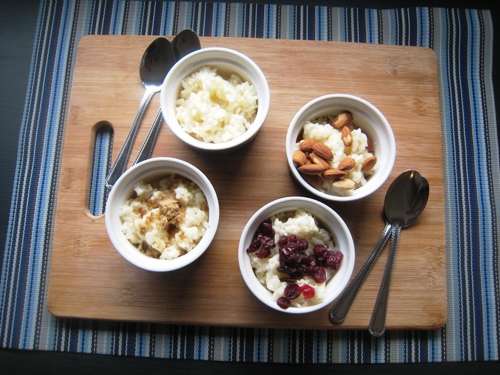 Creamy Rice – Rice cooked in half-and-half and topped with brown sugar, nuts, or dried fruit! A warm and cozy way to start the day.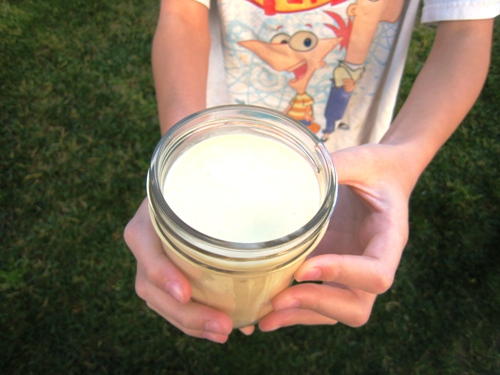 Coconut Mango Banana Smoothie – Smoothies are a terrific drinkable breakfast. You can boost the nutritional profile of any smoothie with some protein powder, chia seeds, or flax seed oil. You can also make smoothies in large batches and freeze portions for later. Just pour into plastic freezable jars with 1/2 inch headspace and freeze. To thaw, heat in the microwave for about 20 seconds on 50% power.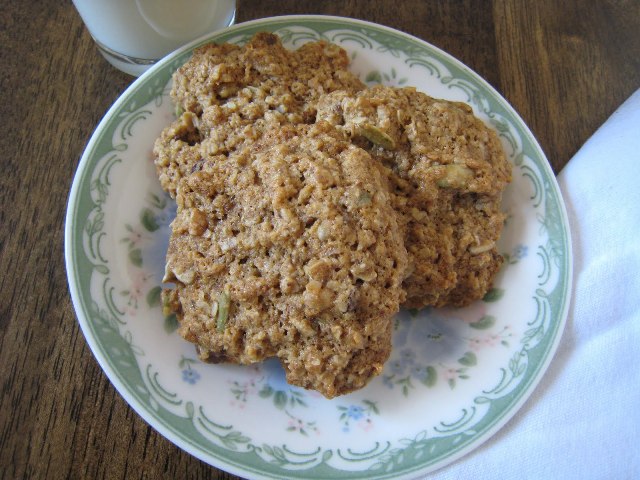 Breakfast Cookies – Cookies for breakfast? Yes, please. With flax seed and whole wheat flour, these babies are healthier than donuts. Make a batch ahead of time and freeze them until you need them.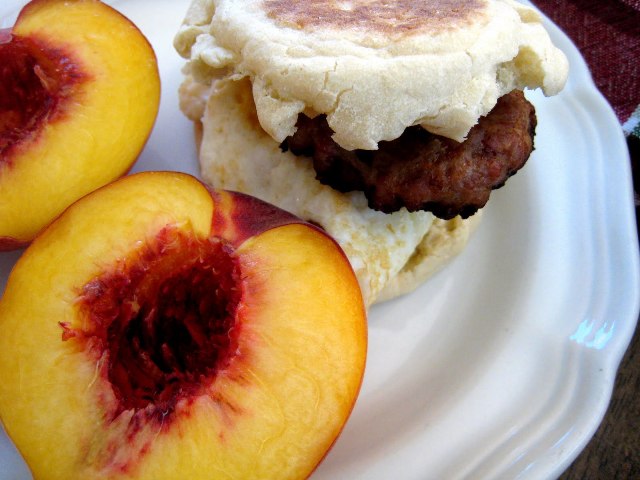 Sausage and Breakfast Egg Sandwiches – Don't care for store-bought sausage? See my cookbook Not Your Mother's Make-Ahead and Freeze for a recipe for Herbed Pork Sausage Patties (p. 173). If you don't care for pork, substitute ground turkey. You can also prepare these as freezer meals. Just wrap each sandwich individually tightly in plastic wrap (for microwave-reheating). When you need one, reheat thawed sandwiches in the microwave oven for 1 to 2 minutes or until heated through. Add an additional 30 seconds to 1 minute for frozen sandwiches.
What's your go-to breakfast for yourself?