Need some help this month? Want to feed your family well without a lot of hassle? Check out these make ahead meals for busy moms.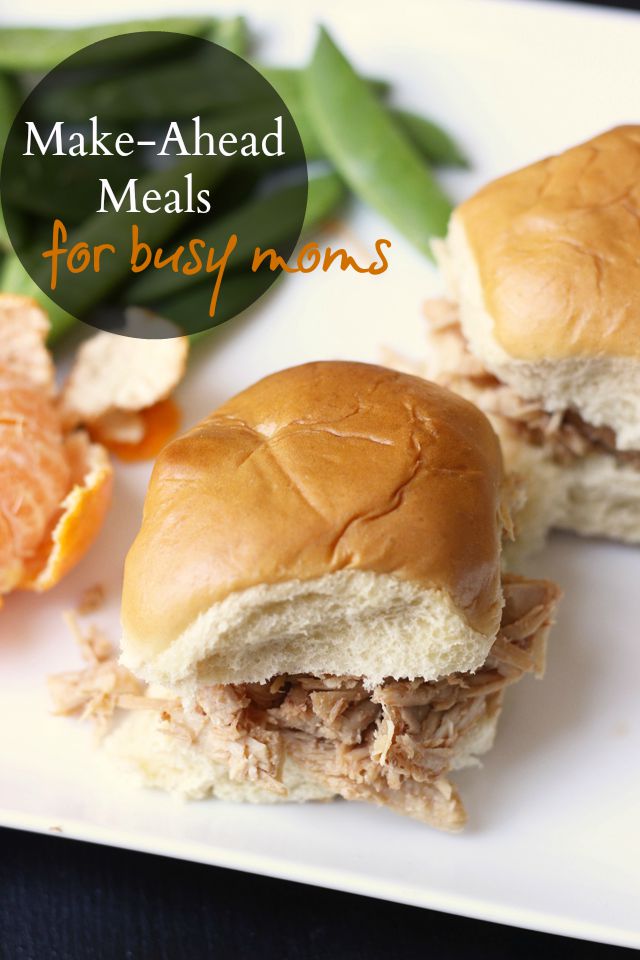 Whether you teach your kids at home or are running the carpool to school, your days are filled. Having survived the first week of school (yes, we started early), I can honestly say that half the battle of keeping one's cool lies in managing food and laundry. Our days fill up so fast that it's hard to find the time to make home cooked meals.
That's when it's time to do a little make-ahead cooking. I've found that there are a huge variety of meals that I can prep in advance to make dinner times easier.
Consider these make-ahead meals for busy moms:
Make Ahead Meals for Busy Moms
Slow Cooker Meals
If you can get the slow cooker set up when you wake in the morning, you can come home to a great meal. There are so many options when it comes to slow cooked meals, like the Sweet and Sour Pulled Chicken Sandwiches pictured above. You can cook sandwich, taco, and burrito fillings, chiles, stews, and soups, and large cuts of meat. There's really no end to what the slow cooker can do. Ask my friend Stephanie.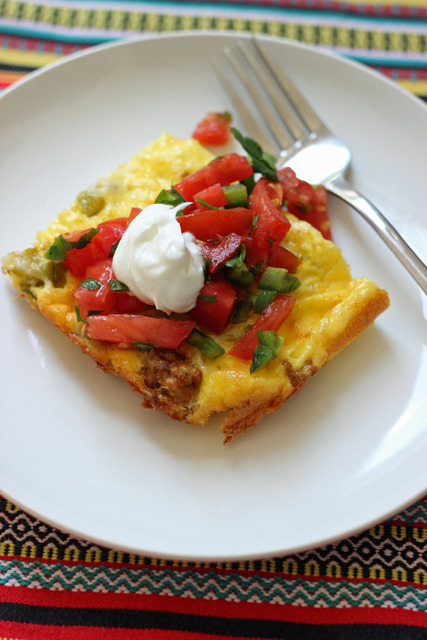 Egg Bakes
I had never heard of the term egg bake until we moved to the midwest. It's simply a casserole made with an egg base. They work great for breakfasts, but they are just as good if you make them in the morning and stash them in the fridge until supper time. Eggs, though more expensive than they used to be, are still a good cheap protein.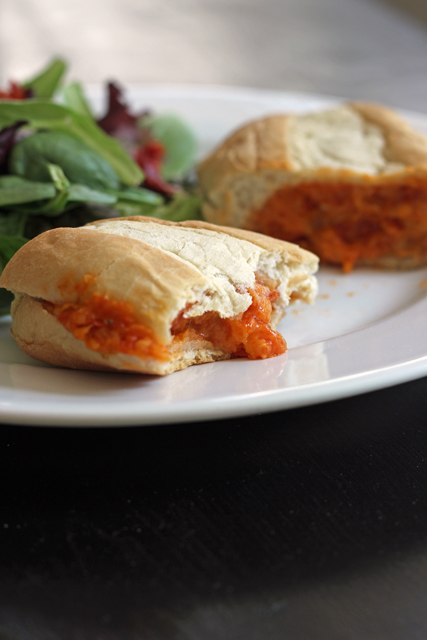 Sandwiches (hot or cold)
Please do not dismiss the humble sandwich. Sure bologna on Wonder Bread can be a little boring, but there is a world of great sandwiches out there that are amazingly flavorful and delicious. Making sandwiches in advance and serving them hot or cold is a great way to eat well without a lot of hassle.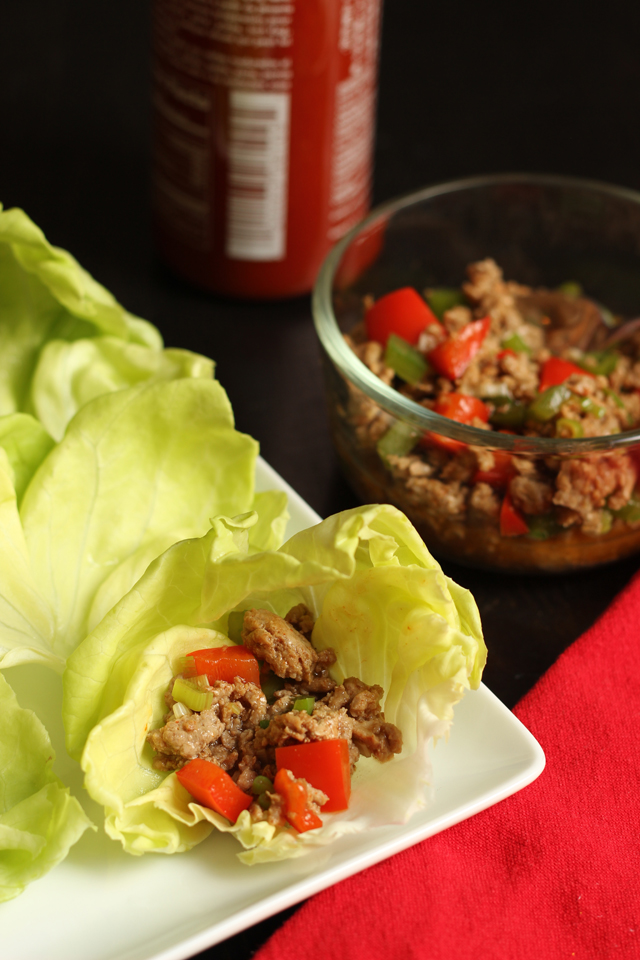 Fillings for wraps and tacos
While you might not want to assemble your lettuce wraps or tacos in advance, there's nothing wrong with preparing the filling and storing it in the fridge or freezer. Prep the toppings so that assembly is quick and easy. Just reheat and serve!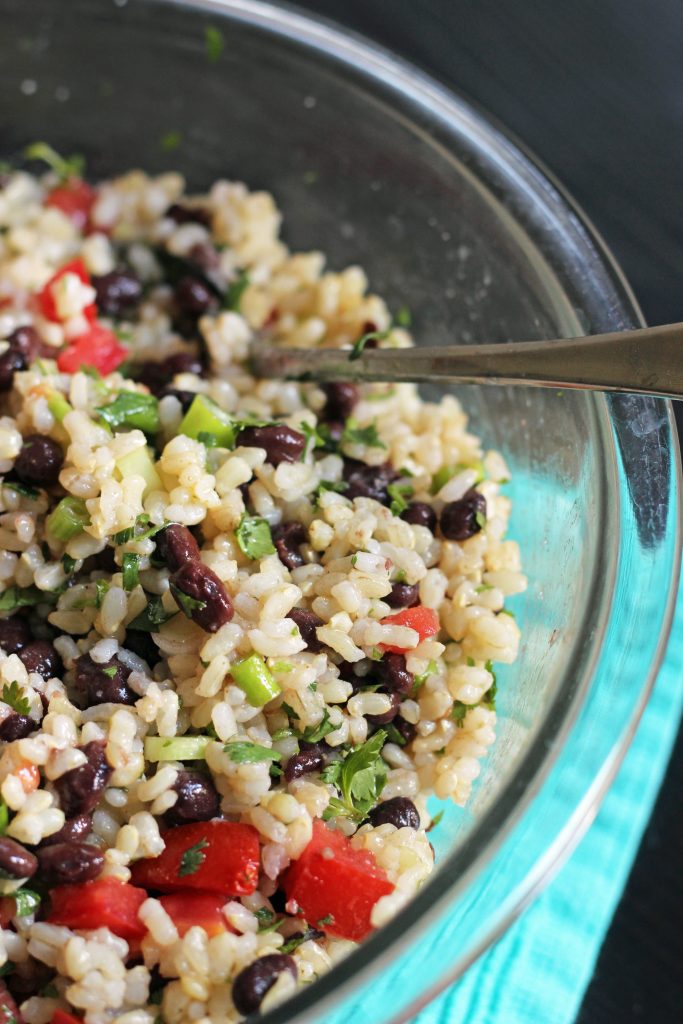 Hearty salads
Real men do eat salads. Especially if they know what's good for them! Pasta, rice, quinoa, and other grains can provide a hearty base to salads. Green salads can be beefed up with cooked meats, cheeses, and beans. Seriously, salad dinners are fun without being fussy.
My guess is that you've got family favorite recipes that you could make in advance, at least in part. By doing so you save some time and make sure that you don't get greasy burgers on the way home.
Want a little help?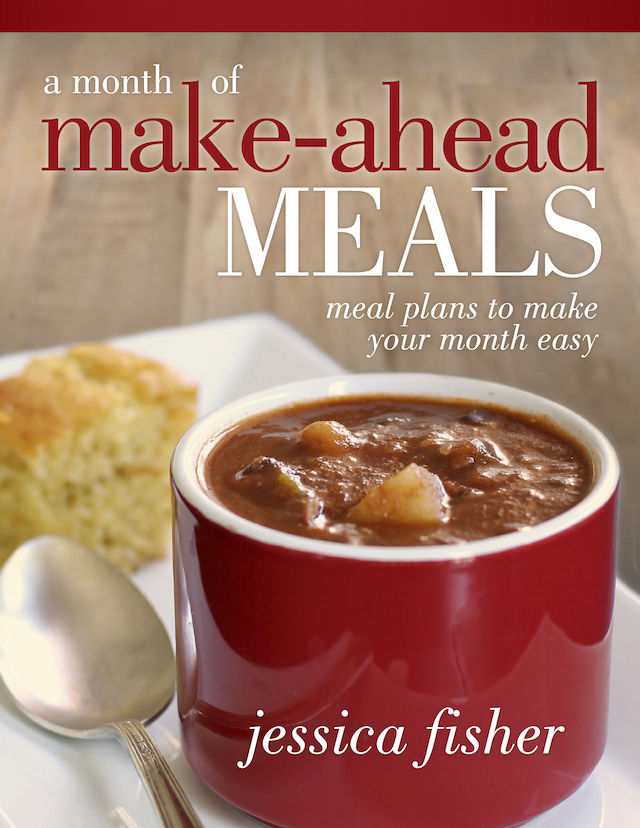 This monthlong meal plan provides the make-ahead recipes, grocery lists, and prep tips to making supper easy and hassle free. The plan will only be available in the month of August. It goes off the shelf in 29 days. 😉
Here's what you get in the plan:
30 menu plans that can be made in advance
four weeks of grocery lists
make-ahead tips and a prep list to make dinnertime easy-peasy
the recipes so you don't have to click around the web
With a printout of the ebook or the pdf loaded to your tablet or computer, dinners will come together quickly and easily — and under budget. It's the perfect compilation of make-ahead meals for busy moms.
What more could you want?!
No, I'm not going to come cook it. You have to do that.