The following content is sponsored by AeroGarden in partnership with Kitchen PLAY: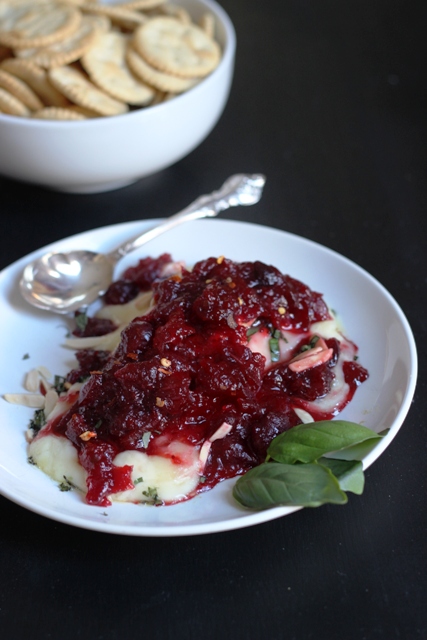 I am the daughter of a farmer. Well, a farmer who decided to go to college and become a teacher. Instead of growing hundreds of acres of corn and soy beans in South Eastern Minnesota, my dad planted a quarter acre of sweet corn, bell peppers, zucchini, and radishes in the backyard.
My grandfather and my great-grandfather were both farmers who spent their whole lives growing things. You would think that I had a pretty good shot at a green thumb. But no.
Oh, once upon a time, when I had one young child and no outside commitments, I did pretty well at growing things. Hubs created raised beds surrounded by a picket fence. I loved spending time in the garden and harvesting home grown fruits and vegetables. I was Queen of the Green.
Now, fifteen years later, I've tried my hand at container gardening and failed multiple times. It's kind of depressing, actually. The kids planted me an herb garden this summer, and I think I killed it. I'm kinda afraid to go out and see.
It's a dilemma because I often need fresh herbs for recipe testing, but buying fresh herbs at the store can be counterproductive to creating good cheap eats. They're so pricey! And while our produce box does often include fresh herbs each week, it's not usually the fresh herb I need that week.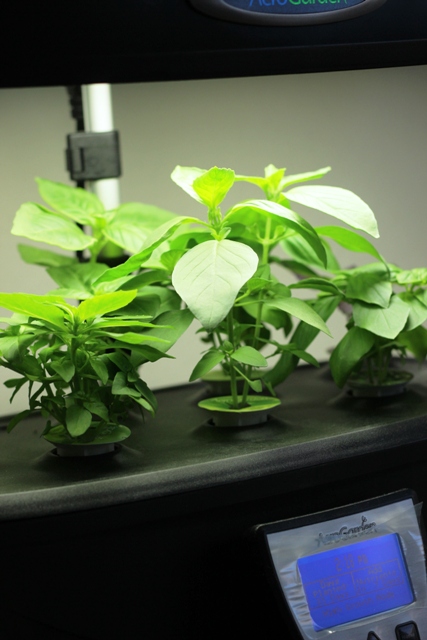 So, when AeroGarden offered to send me a foolproof aeroponic garden, I couldn't say no. It was worth a shot!
My girls, 5 and 7, helped me set up the garden, brought me jars of water to fill it, and planted the pods. They were thrilled with this activity.
I can't kill this basil!
We've been watching the basil pods sprout and flourish over the last three or so weeks. It's been so much fun! I love it that I can't kill this basil. Not that I'm trying, but the system is so simple:
1. Fill the tank with water and nutrients.
2. Insert the pods.
3. Place the germinating domes.
4. Watch the plants grow.
5. Add nutrients and water when the computer tells you to.
Yay for easy container gardening!
Prior to this experiment, I really had no idea how many different kinds of basil there were. I usually buy Genovese basil, a readily available variety, traditional for use in pesto. The other varieties we planted include: Lemon, Thai, Neapolitano, Globe, Marseille, and Red Rubin.
The scent of the lemon basil is amazing! I think I want it planted by my pillow. For reals.
I have the garden set up in an area just off the kitchen, just a few steps from my work area, so I can grab a few leaves whenever I want to add fresh herbs. The lemon basil was absolutely amazing in the baked brie recipe I created.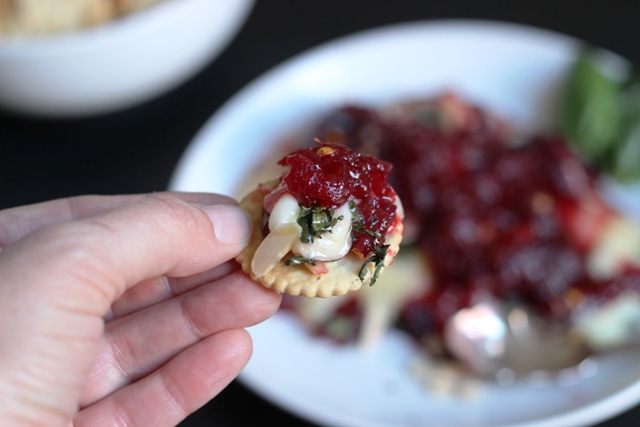 Cranberry-Basil Baked Brie
Enjoy a deliciously festive appetizer with cranberry sauce, fresh basil, and Brie baked together to spread on baguette, toast, or crackers.
Ingredients
1/2

lb

Brie cheese

rind removed

2

tbsp

fresh basil (chopped)

I recommend the lemon basil

2

tbsp

slivered almonds

toasted

1/2

cup

cranberry sauce

I used homemade

pinch

red pepper flakes

dippers for the baked brie

: such as crackers or baguette
Instructions
Preheat the oven to 350°.

On an ovenproof baking dish, place the Brie cheese.

Layer the basil and almonds over the cheese, pressing slightly.

Spoon the cranberry sauce over the almonds. Sprinkle with the crushed red pepper.

Bake in the oven for 15 to 25 minutes, or until the cheese is hot and melted.

Serve with crackers or sliced baguette.
Notes
Nutritional values are approximate and are based on 1/6 of the recipe. Refrigerate leftovers promptly and use within 4 days.
Nutrition
Calories:
320
kcal
|
Carbohydrates:
28
g
|
Protein:
11
g
|
Fat:
19
g
|
Saturated Fat:
8
g
|
Cholesterol:
38
mg
|
Sodium:
495
mg
|
Potassium:
121
mg
|
Fiber:
1
g
|
Sugar:
11
g
|
Vitamin A:
269
IU
|
Vitamin C:
1
mg
|
Calcium:
122
mg
|
Iron:
2
mg
I love this recipe because there are only five ingredients, plus bread or cracker dippers. You could fudge and cut it down to four ingredients by omitting the crushed red pepper, but either way, it's delicious, easy, and an elegant way to entertain this season.
Scan your local Costco or Trader Joe's for great prices on Brie this time of year. I also find it marked down once in awhile at my local grocery store. It's a delicious and elegant splurge for the holidays.
This appetizer is so incredibly festive (Red! Green! White!), without being overdone or time-consuming. You can literally grab the brie, cranberry sauce, and almonds on your way home from work, pluck a few leaves of basil, pinch away from the spice cupboard and within half an hour have an elegant appetizer to serve to friends and family.
What better secret weapon could you keep in your back pocket than this? It's perfect for upcoming holiday parties, but I wouldn't blame you if you eat it all yourself. The leftovers are great on turkey sandwiches, too.
Wanna grow your own garden or gift one?

AeroGrow will be running its '12 Days of Deals' for the holidays with discounts and special bundles for the season. Plus, get up to 20% on everything storewide when using promo code 'Holiday20' in the shopping cart at checkout.
Disclosure: I've partnered with AeroGarden and Kitchen PLAY to demonstrate how easy it is to grow your own herbs at home. I've been compensated for my time. All opinions are my own.
What's been YOUR experience with growing fruits, vegetables, and herbs at home?