Time for a hobbit tea! Seed Cakes are a tasty pound cake filled with caraway seeds. Their distinct flavor makes them delicious as well as memorable.
Are you looking for something unusual to feature on your tea or dessert table this season? Hungry for something fun as well as fancy?
Seed cakes are for you!
Bilbo's Seed Cakes
Seed cakes figure prominently in the Unexpected Party that Bilbo hosts for the band of dwarves that come knocking at his door.
Of all literature, JRR Tolkein's Middle Earth tales, The Hobbit and The Lord of the Rings, top the list for enrapturing my entire family. From my little girls to my older-than-me husband, we Fishers all love the hobbit folk and their funny ways.
So years ago when the Hobbit films were released, I recreated Bilbo's Seed Cakes at home. This recipe has become one of my children's very favorites EVER. Seriously. Their eyes light up whenever anyone mentions the words, seed cakes.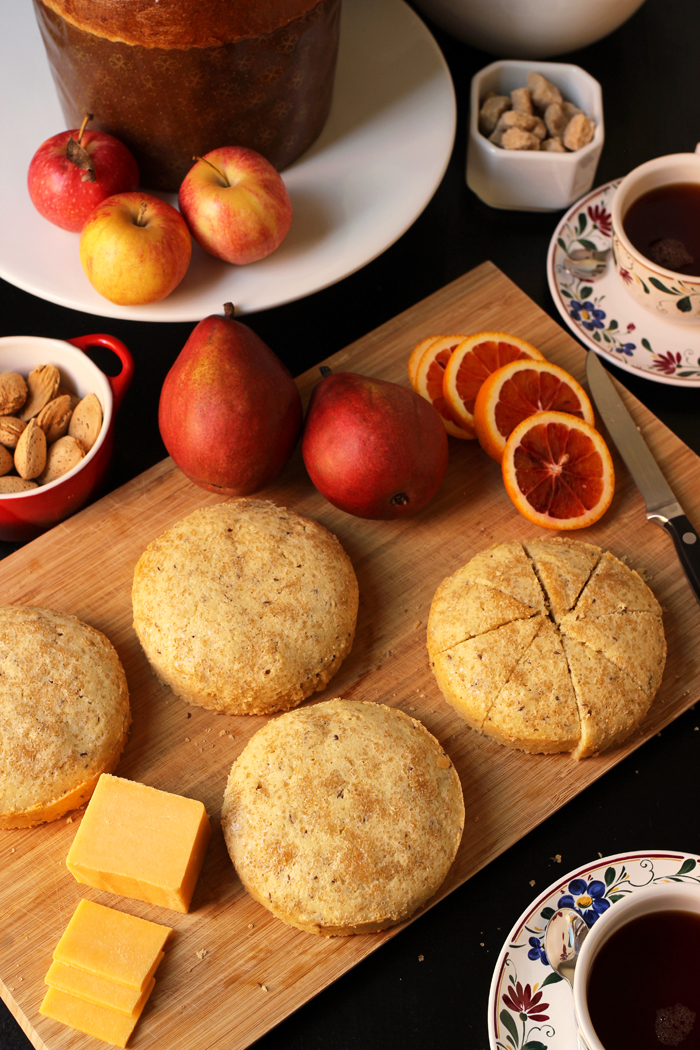 What are seed cakes?
Good question! I did a fair amount of research about the cakes and was surprised to find out that the seed involved was caraway! I associate the caraway seed with rye bread, but in olden days it was standard in a cake, much like a pound cake.
I took a seed cake recipe from Mrs. Beeton's Book of Household Management, 1861, and updated it for modern times. Here's the original recipe:
A VERY GOOD SEED-CAKE.1776. INGREDIENTS – 1 lb. of butter, 6 eggs, ¾ lb. of sifted sugar, pounded mace and grated nutmeg to taste, 1 lb. of flour, ¾ oz. of caraway seeds, 1 wineglassful of brandy.
Mode.—Beat the butter to a cream; dredge in the flour; add the sugar, mace, nutmeg, and caraway seeds, and mix these ingredients well together. Whisk the eggs, stir to them the brandy, and beat the cake again for 10 minutes. Put it into a tin lined with buttered paper, and bake it from 1–½ to 2 hours. This cake would be equally nice made with currants, and omitting the caraway seeds.
Time.—1–½ to 2 hours.
Average cost, 2s. 6d.
Seasonable at any time.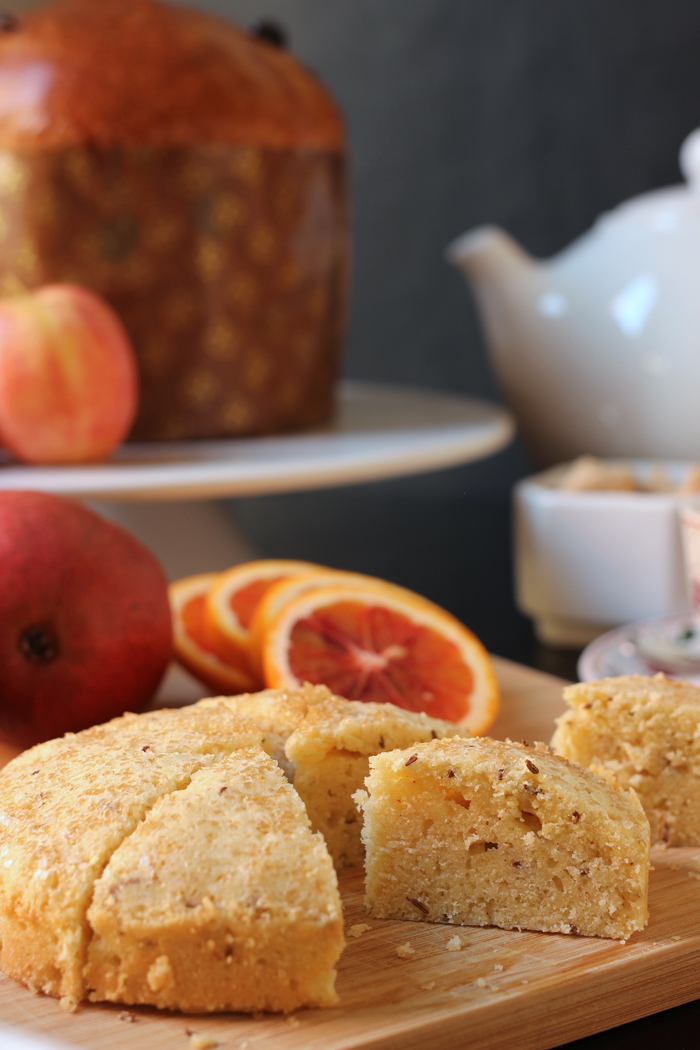 My kids love rye bread with caraway seed, so it was hard to get over that savory association. You can certainly make the cake without caraway or substitute poppy seeds, something we might try next time. Or as Mrs. Beeton suggests, use raisins instead of seeds.
But this is a more authentic "seed cake," similar (I hope) to what the dwarves might have been expecting as they sat in Bilbo's parlor.
How do you serve seed cake?
In the story, Bilbo isn't really expecting company. In fact, "he found himself scuttling off, too, to the cellar to fill a pint beer-mug, and then to a pantry to fetch two beautiful round seed-cakes which he had baked that afternoon for his after-supper morsel."
So, clearly seed cakes go with beer. 😉
Our family enjoys these cakes as a dessert (aka after-supper morsel) or snack, with fruit, nuts, and cheese. They are also delicious as part of a larger dessert tray.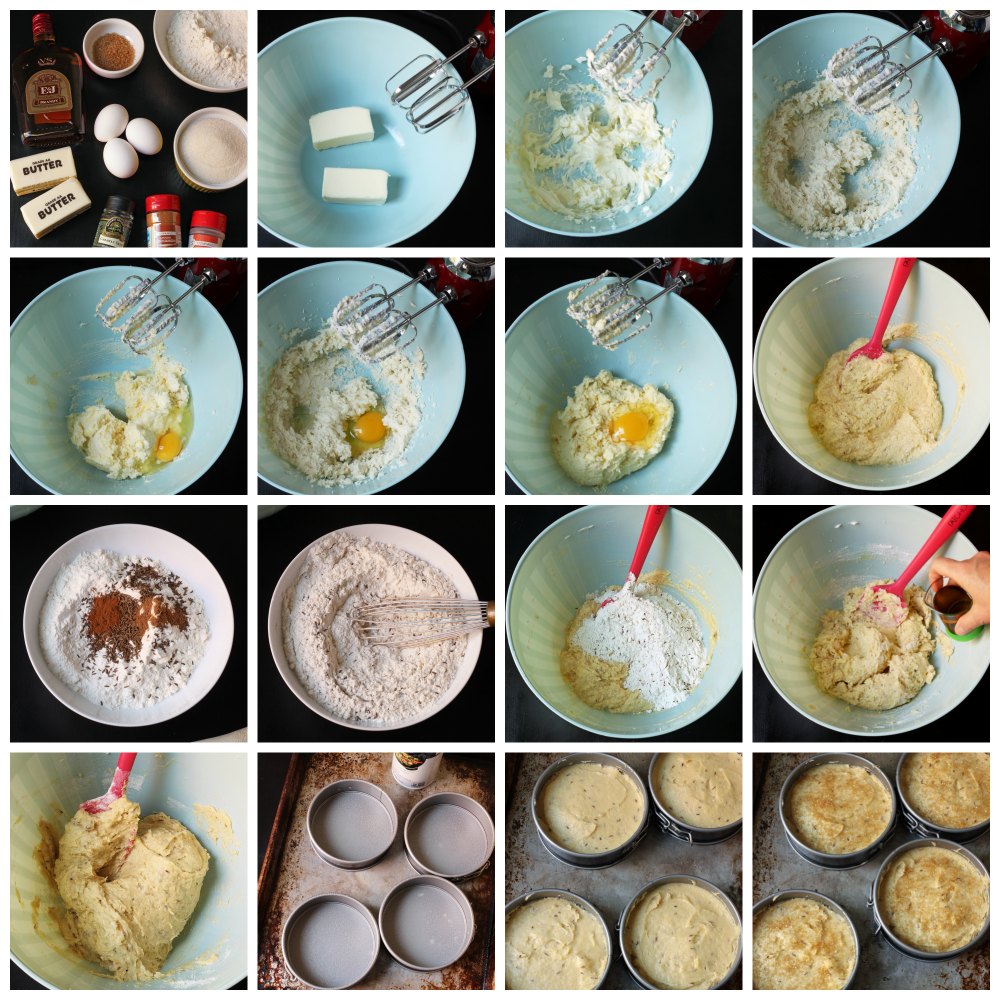 How do you make seed cakes?
Seed cakes are very much a pound cake with the addition of spices and caraway seeds. To prepare them,
Soften the butter and allow the eggs to come to room temperature.
In a large mixing bowl, beat the butter until light and fluffy. Add the sugar and cream it together with the butter.
Add the eggs one at a time, scraping down the sides of the bowl between blending.
In a second bowl, combine the flour, spices, and caraway seeds.
Add half of the flour mixture to the butter and sugar mixture and stir to combine.
Add the brandy and stir.
Stir in the last of the flour mixture and gently combine.
Grease four 4.5-inch mini springform pans.
Divide the batter evenly among the pans. Sprinkle demerara sugar over the tops.
Bake at 400 degrees for about 30 to 35 minutes, or until a tester comes out clean. Cool the cakes on wire racks before removing them from the pans.
Cakes may be frozen. Cool them completely, wrap in plastic wrap, and place in a ziptop bag. Store in the freezer until a few hours before serving. Thaw, wrapped, at room temperature.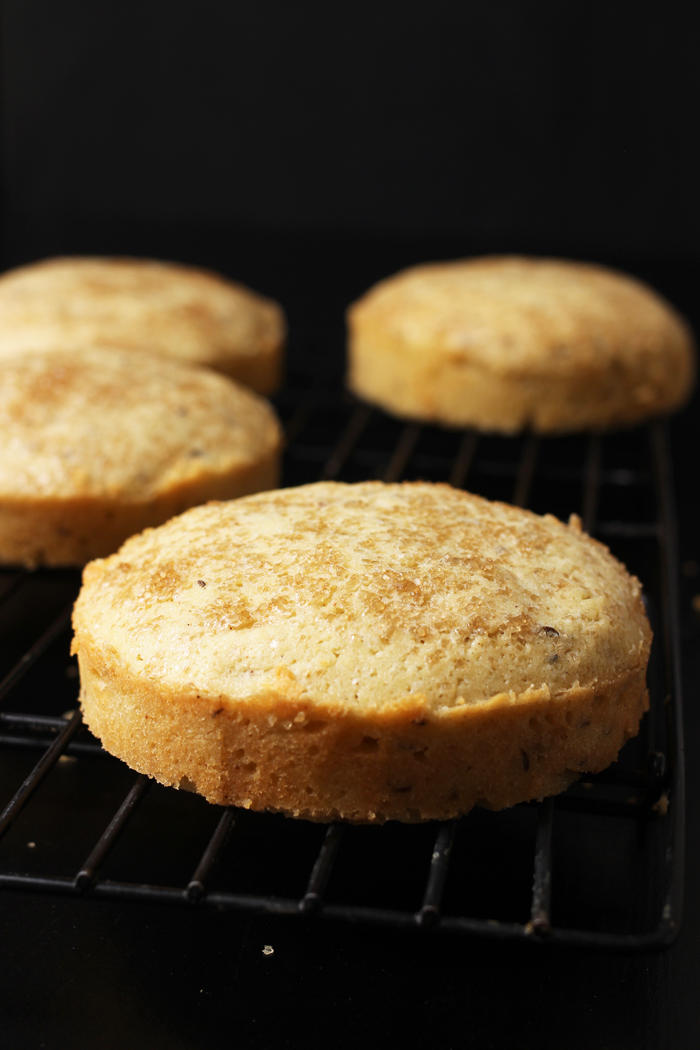 How can I make this recipe economically?
This recipe isn't expensive to make, even from scratch. However, there are things that you can do to make your sweet treat even better.
Stock up on ingredients when they are on sale. When you see a good price on butter and sugar, buy a few extra to stash for later. You know you'll use them. Stocking up can save you money.
Stock up on groceries during post-holiday clearance sales. The clearance aisle is a great place to snatch up baking ingredients. You may even find brandy at lower prices at the holidays.
Buy spices and seeds in bulk. If you don't use caraway very often, you may not want to invest in a full bottle. My kids would disagree! Until you know how much you love caraway seeds, head to the health food store where you can buy just what you need in bulk.
How I make this recipe easily:
This cupcakes recipe really couldn't be easier than it is, but having the right kitchen tools can really make your time in the kitchen more enjoyable. Over time, I've honed my collection so that they are perfect for my needs.
Here are the tools that I use for this recipe: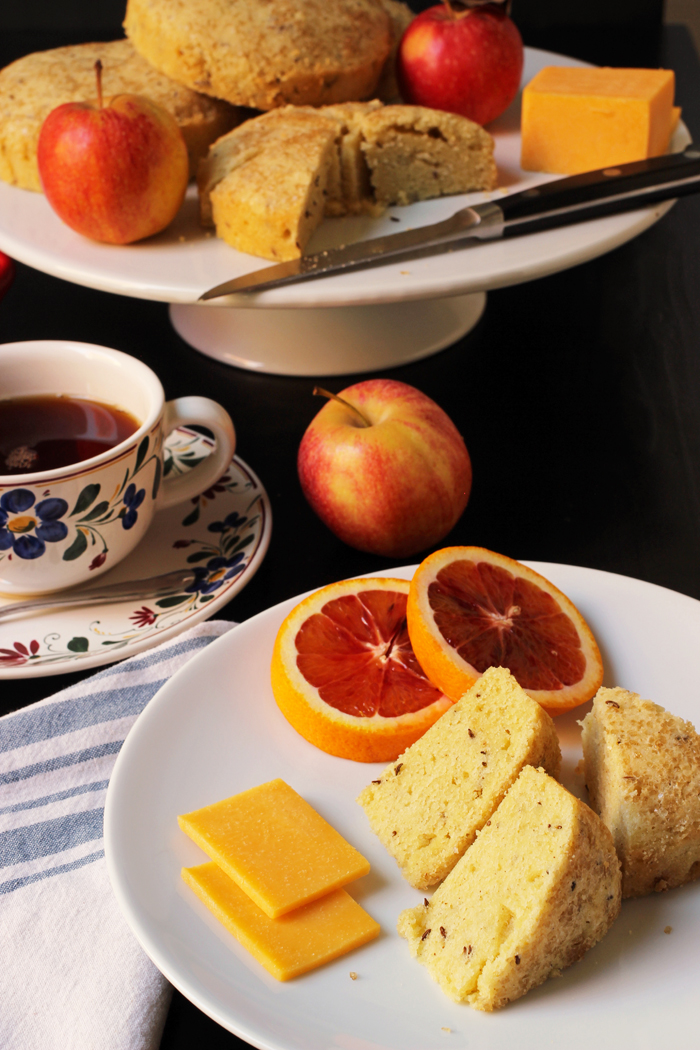 If you prepare this recipe, be sure to share a picture on social media and hashtag it
#GOODCHEAPEATS
. I can't wait to see what you cook up!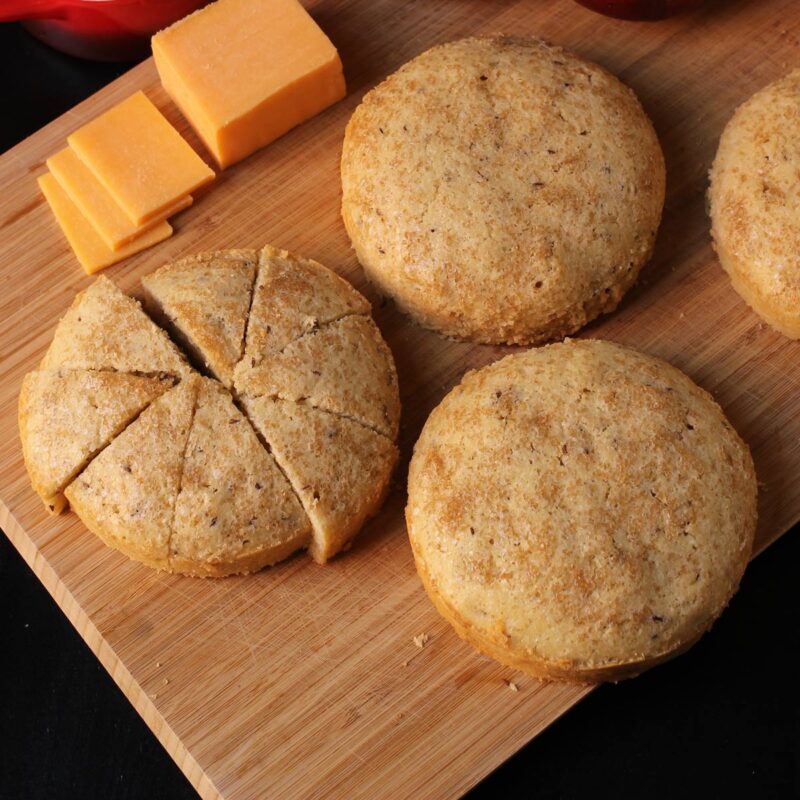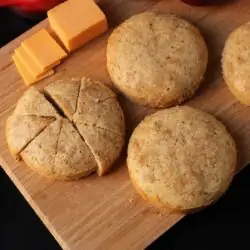 Bilbo's Seed Cakes
Featured prominently in Tolkein's The Hobbit, Seed Cakes are a tasty pound cake filled with caraway seeds. Their distinct flavor makes them delicious as well as memorable.
Print
Pin
Rate
Ingredients
1

cup

butter

softened (2 sticks)

1

cup

granulated sugar

3

egg

2

cup

unbleached, all-purpose flour

1

tablespoon

caraway seeds

¼

teaspoon

ground nutmeg

¼

teaspoon

ground cinnamon

¼

cup

brandy

4

teaspoon

demerara sugar
Instructions
Preheat the oven to 300°. Grease four 4 ½-inch springform pans.

In a large mixing bowl cream together the butter and sugar until light and fluffy.

Add the eggs, one at a time, scraping the bowl in between additions.

In a second bowl, whisk together the flour, caraway seeds, and spices.

Add half the flour mixture to the butter mixture, stirring well.

Add the brandy and combine.

Add the remaining flour mixture, being sure not to overmix.

Spoon batter into prepared pans. Sprinkle 1 teaspoon demerara sugar over the top of each cake.

Bake for 35 minutes or until a tester comes out clean. Cool on wire racks.
Notes
For freezing: Wrap cooled cakes in plastic wrap and place in a ziptop freezer bag. Freeze. To serve, thaw cakes, wrapped, at room temperature.
Nutritional information is approximate and based on ¼ of a cake, of four cakes.
Nutrition
Calories:
233
kcal
|
Carbohydrates:
26
g
|
Protein:
3
g
|
Fat:
13
g
|
Saturated Fat:
8
g
|
Polyunsaturated Fat:
1
g
|
Monounsaturated Fat:
3
g
|
Trans Fat:
1
g
|
Cholesterol:
61
mg
|
Sodium:
114
mg
|
Potassium:
37
mg
|
Fiber:
1
g
|
Sugar:
14
g
|
Vitamin A:
401
IU
|
Vitamin C:
1
mg
|
Calcium:
14
mg
|
Iron:
1
mg
Tried this recipe?
Tell us what you think! Your reviews help us develop better recipes and give newcomers the confidence to try your favorites. Scroll down to leave a starred comment.