Need a helping hand this holiday season? This Holidaze Prep Pack will help you keep your head on straight — and your belly well-filled — this year.
It used to be that you had to do everything yourself. At least if you wanted it done right.
This was particularly true at the holidays, when home cooks would run themselves ragged, trying to clean all the things, cook all the things, bake all the things. It got to be crazy.
But then we found a better way, didn't we?
Oh, you haven't found that way? Let me show you the way!
Eliminate, automate, delegate.
This is one of the hacks I teach in my workshops to help folks meal plan and manage their kitchens better.
Eliminate.
What do you have to do? And what can you let slide right off your to-do list?
It's really important to learn this skill. Else your to-do list will gain a mind of its own and drive you absolutely batty.
What don't you have to do this season?
Let's consider the following:
Do you have to bake 12 different kinds of cookies this year? Or would three be sufficient?
Do you really need to give homemade gifts to all the teachers/co-workers/neighbors? Or could you buy a few coffee gift cards and call it good?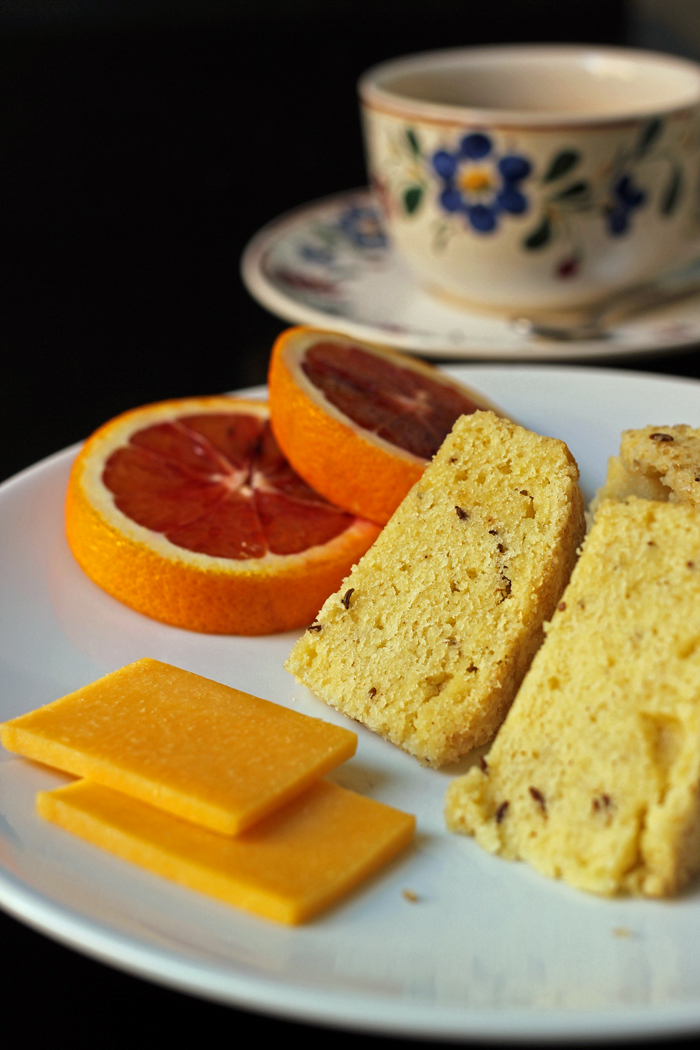 Automate.
We live in the era of technology. Surely there is an app or a service that can be automated to do all the things!
OK. Maybe not all the things. But, at least some of them.
How can you free up your time so you can enjoy the holiday season more?
Maybe you can have a regular delivery of coffee pods delivered to the office so you don't have to forget remember this month?
Maybe you can use Subscribe & Save for your regular household cleaners? Or better yet, toilet paper.
Delegate.
You don't have to do it all. Repeat that again. You don't have to do it all.
It's okay to let spouses, children, in-laws, friends, or even frenemies carry some of the load this year. You don't have to do it all.
When your guests ask what they can bring, tell them the truth. "It would be great if you could bring…."
Create a list of kitchen tasks that don't need doing by you. Ask each family member to choose a couple.
When you have these three practices in hand, you can handle the holidays — even your kitchen — in a way that doesn't stress you out.
Delegate some of your planning to save time and money.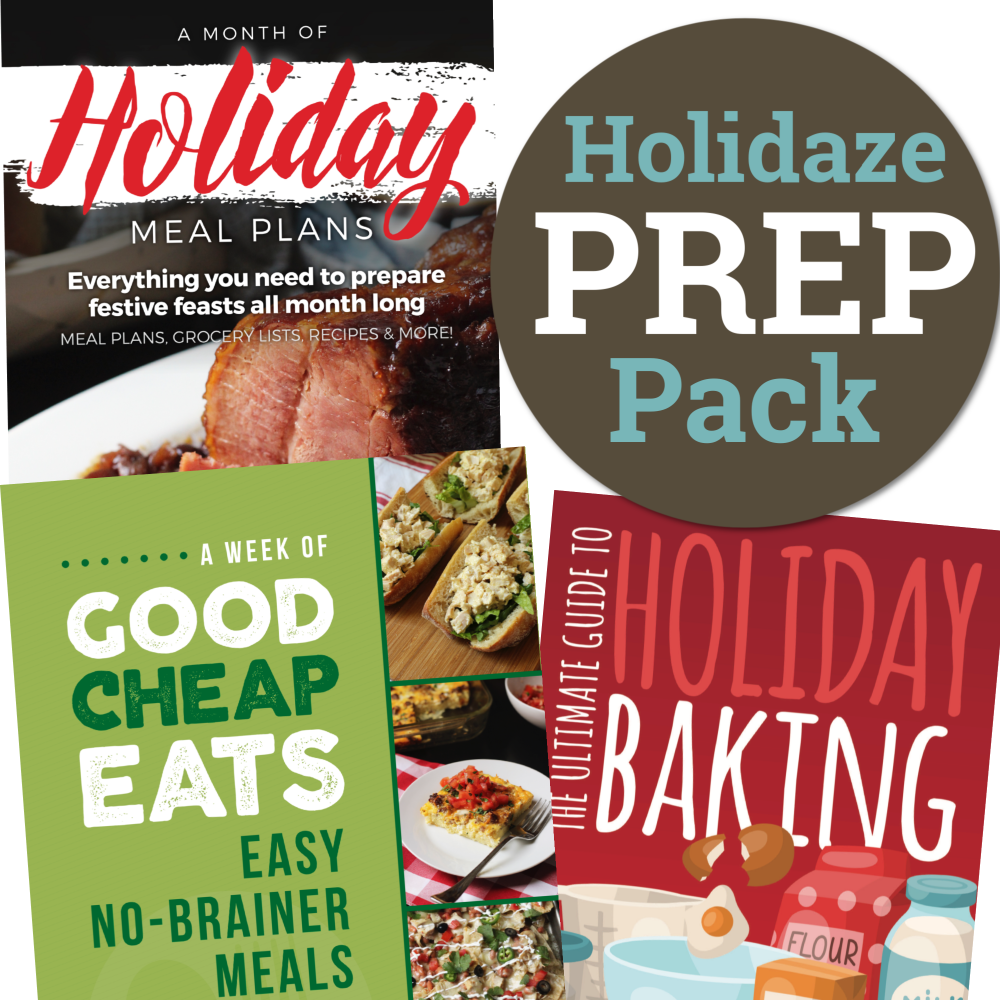 I am a big believer in not recreating the wheel. If you've got great meal plans, then use them more than once!
Such is the case for the resources I've stuffed into the Holidaze Prep Pack.
The Holidaze Prep Pack
This digital package includes everything you need to keep your head on straight — and your belly filled! — this coming month:
a weekly meal plan of easy, no-brainer recipes to give you a break from the kitchen this coming month (value $7)
A Month of Holiday Meal Plans – everything you need to prepare festive feasts all month long. (value $12)
a primer for quick and easy holiday baking (value $5)
Total value $24, available for $9 for a limited time!
Promotion expires December 3, 2019.
Purchase the pack here: https://fishmama.com/product/holidaze-prep-pack/