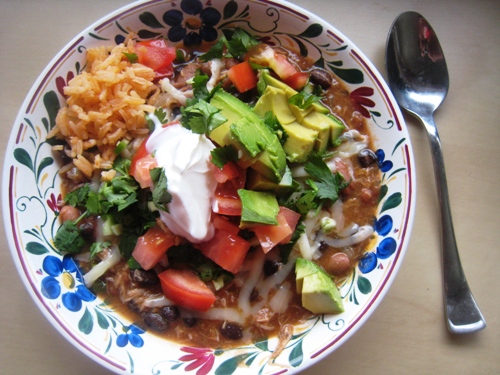 I can't think of a time when I've been happier to welcome a new month. May was a blur. And I don't feel very settled when time is racing like a chicken with its head cut off, with no place to go and nothing to show for it.
So, I'm really excited to walk into June with my head held high — and my meal plan clutched tightly in my fist!
I spent a few minutes this weekend and mapped out our dinnertimes for the month. Knowing that we're waltzing into summer vacation gave me the impetus to make dinner times easy, no-fuss affairs. There's nothing too complicated on the menu and many of our meals can be made in advance. This allows us pool time without worrying about what to make for dinner.
Here's our June meal plan:
3. Grilled Chicken, Rice Pilaf, Vegetables
4. Chicken Salad Sandwiches (with the leftovers from Sunday), fresh fruit
5. Quesadillas, Veggie Dippers
6. Pasta with Red Sauce, Steamed Vegetables, Good Bread
7. Sandwich Bar
8. Pizza Night
9. Tri-Tip, Cheesy Potatoes, Salad, Bday Cake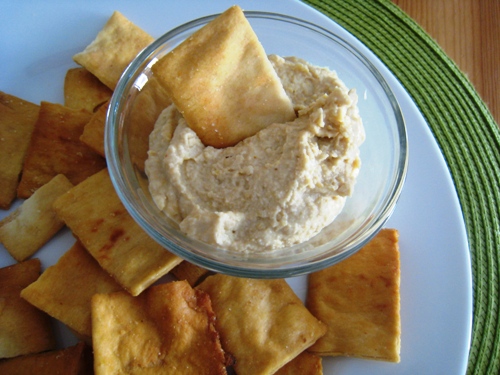 10. Greek Chicken, Hummus, Pitas, Salad
11. Pasta with Red Sauce, Salad, Bread
12. Bday dinner TBD
13. Sloppy Joe's, Potato Salad, Fresh Fruit
14. Sandwich Bar
15. Pizza Night
16. Chicken Tenders, Rice Pilaf, Vegetables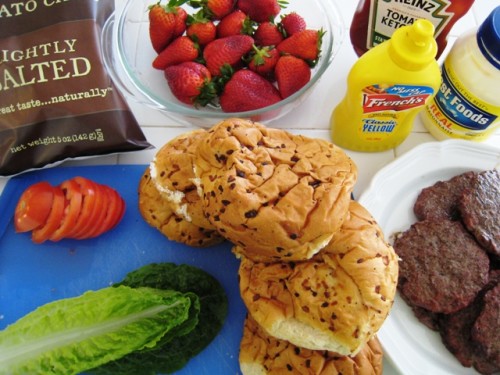 17. Taco Bake, Salad
18. Rice and Bean Bowls
19. Quesadillas, Veggie Dippers
20. Hamburgers, Fruit Salad, Veggie Dippers
21. Sandwich Bar
22. Pizza Night
23. Enchiladas, Salad, Rice, and Beans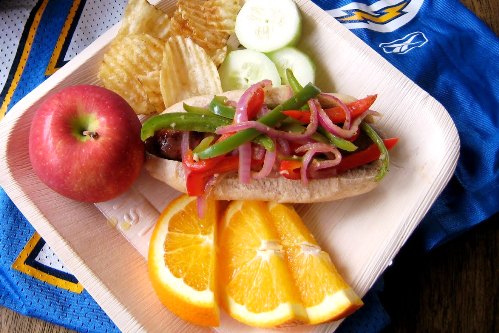 24. Grilled Chicken, Vegetables, Quinoa Pilaf
25. Sloppy Joe's, Broccoli Slaw, Fresh Fruit
26. Mac and Cheese, Vegetables
27. Hot Dogs and Brats on Homemade Buns, Chips, Fruit
28. Sandwich Bar
29. Pizza Night
30. Chef's Choice
What's cooking at your house this week/month?
For more meal planning inspiration, visit Menu Plan Monday each week.