Make your month a little easier by planning all your meals at one time.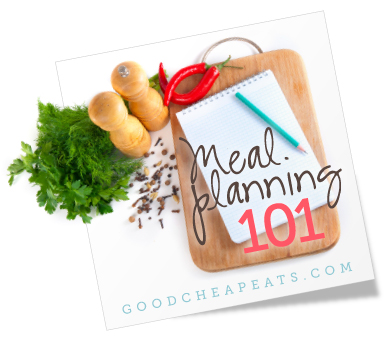 In case you missed the posts, we've already addressed the methods for weekly and bi-weekly meal planning. This week we're tackling the monthly meal plan.
It seems that for many years right around November I feel the need to plan for a whole month. In the summer things are pretty relaxed and weekly is easy enough. But, when we get in the thick of school and holiday events, it's time to do some mega-planning.

Create a month-long meal plan.
Here's the basic method for planning a month of meals at a time:
Print out a calendar for the month. Fill it in with the dates for November.
Plunk down special events and holidays. For us that means two birthdays and Thanksgiving. Those meals will be different than regular nights.
Plug in regular meals, like Friday Pizza Night, that you have every week.
Look at the nights that have activities like hockey practice or play rehearsal. Plan easy meals on those nights. Stumped for ideas? Check out these quick meal ideas.
Start adding meals into the remaining squares, alternating meatless with meat, or varying the proteins from night to night.
That wasn't hard, was it? Remember you're not married to this plan. Write it in pencil if it makes you feel less committed. That's what I do. Feel free to change it up as different things happen throughout the month. By November 30, it may look like a very complicated football play, but that's okay.
The meal plan is designed to help you. To really be successful in life and serving great meals, you need to be flexible. A meal plan can give you direction without being the law.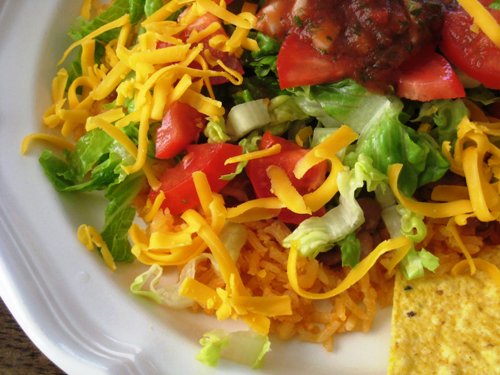 Obviously, doing a big freezer cooking session helps one plan for a month in advance, but it can be done without a full freezer, too.
On Friday over on Life as MOM I shared a FREE, downloadable, freezer cooking plan to get you through the busy holiday nights. Here's the meal plan to go with it. While we made double batches of many meals, they can be strung out over several weeks and combined with different side dishes so that it doesn't seem monotonous or repetitive.
November Meal Plan
seasonal vegetables denotes "whatever's in the produce box", an asterisk* means it's from the freezer
4. Sweet and Spicy Joes*, Veggie Tray, Salad
5. Rice and Beans with Toppings
6. Soft Tacos*, leftover beans and rice
7. Shepherd's Pie*, seasonal vegetables
8. Skillet Pork Chops, Cozy Potato and Cheese Casserole*, seasonal vegetables
9. Bday Boy's Choice
10. Ginger Pork Lettuce Wraps*, Potstickers* with Dipping Sauce
11. Six Layer Nachos*, fruit salad
12. Chicken Enchilada Bake*, rice, beans
13. Meatloaf*, Dubliner-Stuffed Potatoes*, seasonal vegetables
14. Bday Girl's Choice
15. Bean and Cheese Nacho Bake*, Mexican Rice, salad
16. Pizza Night
17. Rice Bowls with Chicken, Potstickers*, and seasonal vegetables
18. Hamburgers*, Veggie Tray, Salad
19. Red and Green* Pasta Bar, Salad, Garlic Bread
20. Swedish Meatballs*, Mashed Potatoes*, seasonal vegetables
21. Asian Chicken Salad with Noodles
22. Thanksgiving
23. Pizza Night
24. Soup Night, Good Bread
25. Lasagne, Salad, Bread
26. Rice Bowls
27. Taco Night*
28. Pasta with Red Sauce*, seasonal vegetables, rolls
29. Sweet and Spicy Joes*, Oven Fries, seasonal vegetables
30. Pizza Night
I'm sure there are lovers and haters of a monthly meal plan.
Which are YOU?