Make some meals ahead of time and freeze them to enjoy later. Make school days and school nights so much easier with these Back to School Freezer Meals.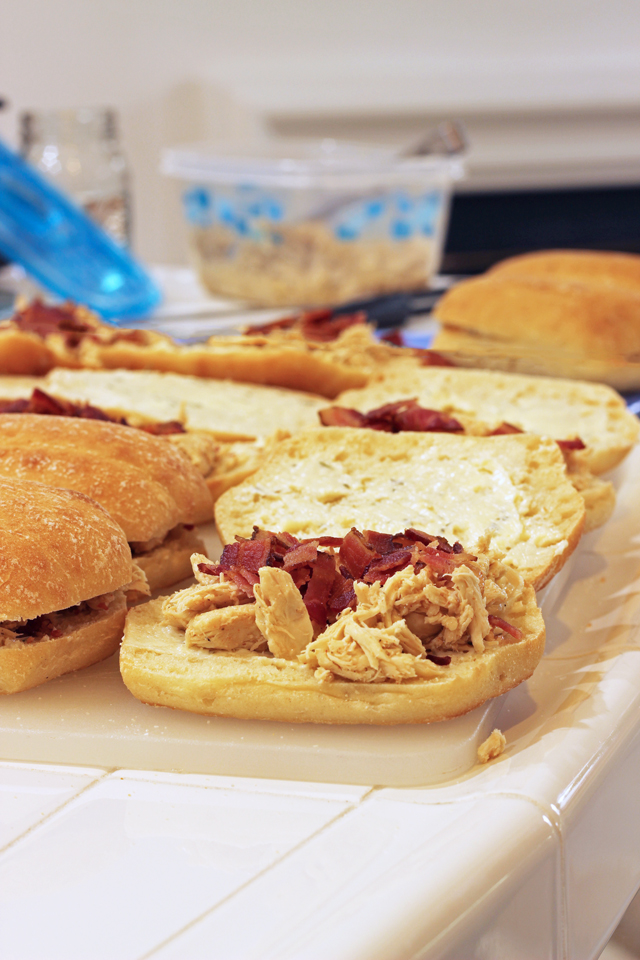 It seems like the school year just ended, but here we are with school supplies and registration forms and all the busy-ness of the back to school season.
When you look at your schedule, you may think that there's absolutely no wiggle room and absolutely no way, no how that things could be easy.
For my part, I've hacked out a time budget for the school year, teaching four kids at home and running a home business. I'm trying not to hyperventilate. The days seriously are packed!
But, I know (and you do, too) that a little pre-planning and freezer cooking will save our bacon when the going gets tough this fall.
That's where back to school freezer meals come into play.
Back to School Freezer Meals to Make Life Easier
Freezer meals are what I call get-ahead meals. It helps me save money, time, and a few brain cells to know that I've got something on my to-do list already done. I mean, seriously, dinner already made before you even wake up. Tell me that that doesn't make your heart sing!
Back to school freezer meals not only help me get ahead, but they also make life easier.
It's easier to delegate meal prep to your spouse or a child when most of it's already prepped and ready to go.
It's easier to say yes to that back to school potluck when you've got a few pans of your famous enchiladas stashed in the freezer.
It's easier to deal with a sick kid, a barking dog, or a late alarm clock when breakfast is ready faster than you can put on your shoes.
Yes, back to school freezer meals make life easier!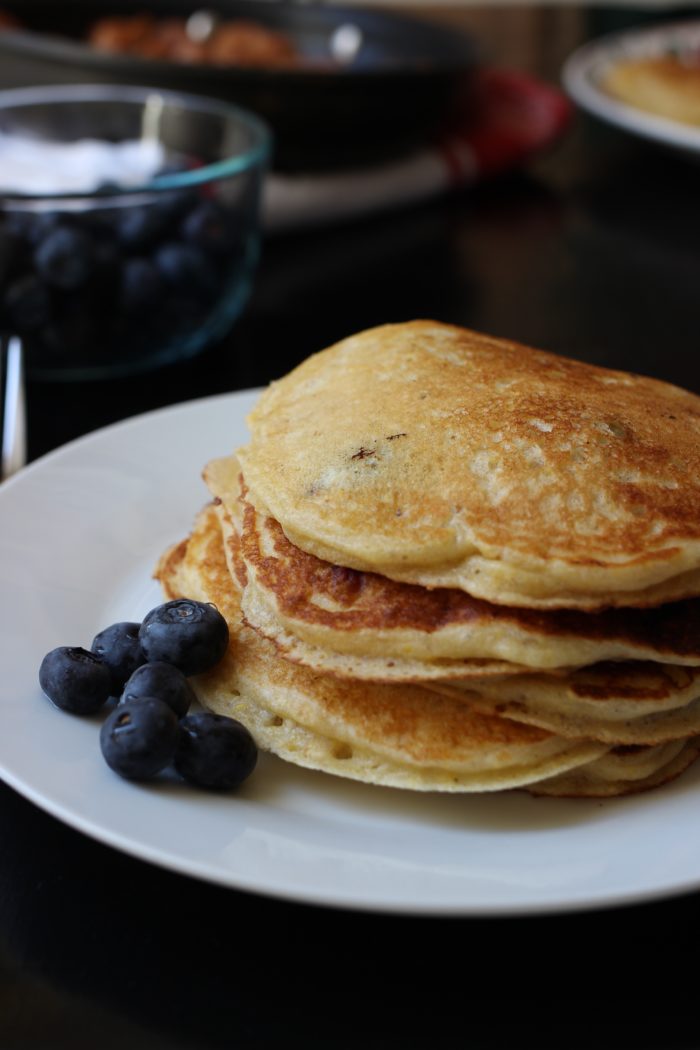 Back to School Freezer Meals for Breakfast
Not sure where to start? Well, let's start with the most important meal of the day: Breakfast! By having a few items all prepped and ready to go, you can have an easier morning and get the kids enjoying a wholesome meal without too much hassle.
Consider these breakfast freezer meals:
Basic Pancakes – Who doesn't like pancakes? Make pancakes easier by prepping the dry mix ahead of time in labeled bags. Add the wet ingredients on the morning of and fry them up quick and easy. Frying pancakes is also a great task to delegate to a competent child.
Alternatively, you can cook the pancakes ahead of time, cool them on a rack, and then wrap them in stacks of three in plastic wrap. Place the stacks in a ziptop freezer bag and store in the freezer. Reheat in the microwave or toaster to serve.
Buttermilk Corn Waffles – Waffles are enjoy more freezer friendly as they crisp beautifully in the toaster. Again, you can do a mix and bake the day of serving, or prebake the waffles, cool, wrap, and freeze. Reheat in the toaster.
Instant Oatmeal Packets – Don't waste money on those crummy packets full of preservatives. Make your own instant oatmeal packets with ingredients you approve of.
Mix and Match Muffin Mix – This muffin mix is a family favorite. You can customize the mix-ins based on what you have on hand and they always turn out.
Alternatively, bake the muffins, cool them on a rack, and package them for freezing. Thaw them on the counter before serving.
Vanilla Maple Granola – Homemade granola is so much better than store bought, plus you can decide what ingredients to include. This is particularly helpful when you're accommodating food allergies. This Vanilla Maple Granola develops the clusters we all love in good granola.
A Smoothie Station – Make smoothie making smoother by stocking a drawer or box in your freezer with all the ingredients you'll need. Grab a few things, blend, and go.

Back to School Freezer Meals for Lunch
Where your kids spend their lunch hour and what refrigeration/reheating options they have available will determine what kind of lunch freezer meals you prepare.
Grilled Chicken is handy to have on hand all the time, but when you cool it, slice it, and freeze it in small portions, its a ready ingredient for quick sandwiches, salads and wraps. You can include dipping sauces on the side to make things more interesting for the kids. Grilled chicken is just as good cold as it is hot, making it very versatile for lunches.
This Quickest Chili in the West comes together quickly, thus the name, making it a go-to back to school freezer meal. It takes a little time to prep and even less to serve. Voila. Send the hot chili off to school in a thermos with a bag of chips for dipping.
Ham and Cheese Foldovers are delicious hot but just as good cold. They are filling without feeling heavy. Plus they look really cute and fancy.
Cheddar Cheese Soup with Vegetables – Probably one of my favorite soups ever, this Cheddar Cheese Soup freezes and reheats beautifully. As with any soup, divide it into meal-size portions and chill completely before storing in the freezer. Reheat and place in a thermos before packing in lunches.
Frozen Burritos require a heating option for serving, so this may be best for situations when a microwave is handy. That said, frozen burritos you make yourself are the cat's meow. It's well worth your while to have a stash of these on hand at all times.
Chicken-Bacon Subs (indiv. size) – Quite possibly one of my most popular recipes ever, these subs are best served hot. They make for great at-home lunches when you have easy access to a toaster oven or slow cooker.
(Be sure to head on over to my post on Good Cheap Eats, Freezer Meals for Work Lunches, for more ideas on what you can brown bag.)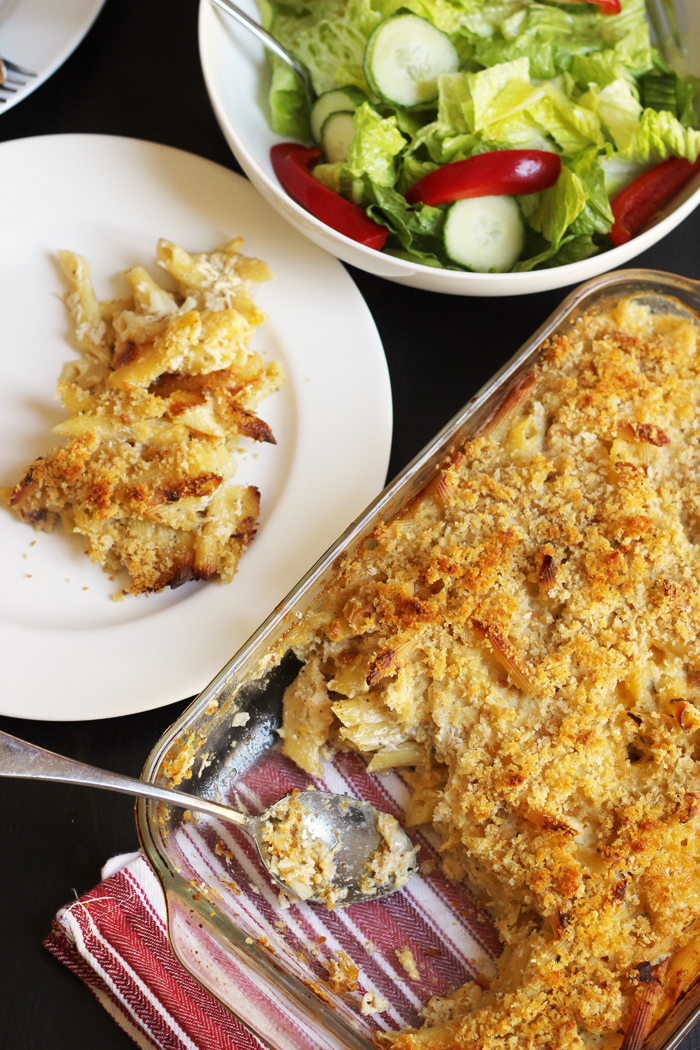 Back to School Freezer Meals for Dinner
After school pick-up. Dentists and doctor appointments. Play practice. Soccer practice. Piano recital. Head to the freezer before you make that beeline to the bathtub and the box of Calgon. Fill your freezer with these quick and easy back to school freezer meals and you'll be sitting pretty.
Creamy Chicken Enchiladas – Enchiladas are a great thing to make and freeze. Corn tortillas often come in bulk bags for cheap. As does shredded cheese. Add a rotisserie chicken and you're in like Flynn.
Whatever that means.
Enlist the whole family to help you roll enchiladas and you'll quickly have a healthy stash on hand.
Hamburger Patties for the Freezer – simple, yet powerful. Sure, you can pick up burgers on the way home, but making your own costs less and tastes better. Plus, if you've got the patties ready and waiting? You'll have dinner ready faster than you can get through the drive-thru line.
Carnitas and other taco fillings – Taco night will come together in a flash when you've already got the filling cooked. Reheat and lay out the toppings. Viva la!
Consider making a taco kit by pairing a bag of filling with a bag of cheese and a bag or tortillas. Collect them all in one larger bag or tub and you're ready to go.
Overnight Casserole – The beauty of casseroles is that they come together quickly and bring ultimate comfort after a hard day. This Overnight Casserole allows you to mix the cheese, meat, sauce, and noodles without cooking the noodles. The time saver also delivers great flavor.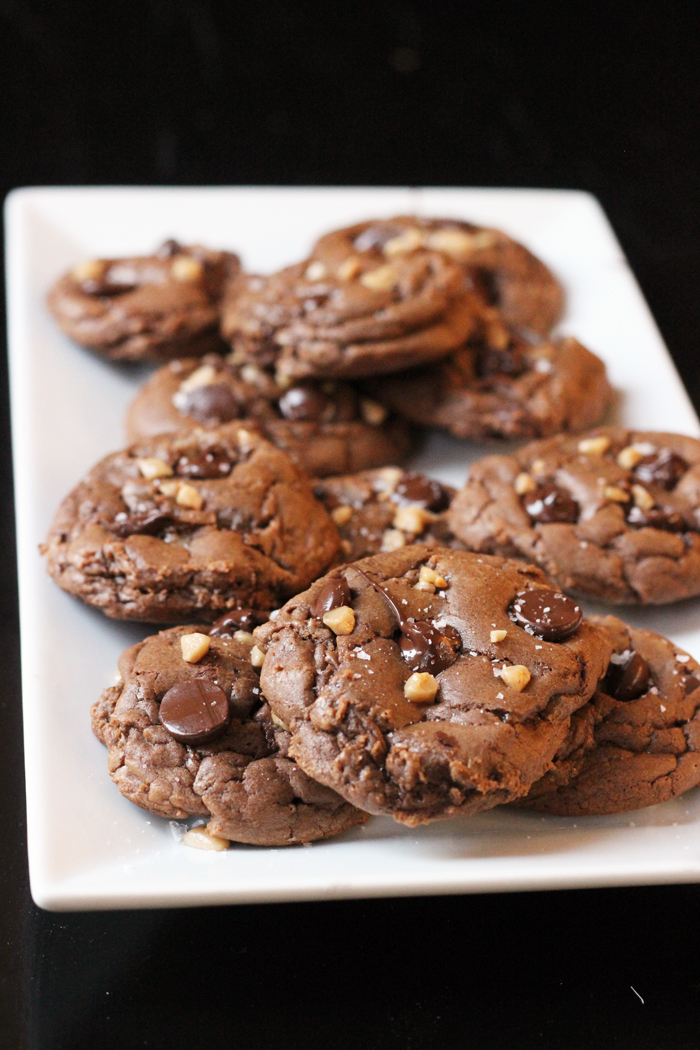 Dessert
Don't forget to include a little sweet treat in our back to school freezer meals. Of course, you know that this means cookies, right? Cookies are the thing for back to school.
I recommend these Double Chocolate Toffee Cookies which just may be the best cookies on the planet. Ever. Head here to learn how to make cookies for the freezer.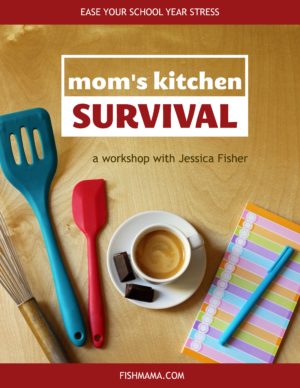 Level up your meal planning and prep.

Have you considered creating a kitchen survival kit to help you WIN in the kitchen? I'd love for you to join me for the upcoming Mom's Kitchen Survival Workshop.

You'll create a plan to help you get dinner on the table every night, fill your freezer with wholesome snacks and breakfasts, finesse your lunch-packing skills, and even make sure you get a daily dose of MOM food.

Learn more here.