Enjoy your favorite iced coffee drinks all summer long with these tips and recipes to make it cheap and easy. The best iced coffee is the one you make yourself — for less.
I'm so old, I remember when Starbucks wasn't a household name and the Frappucino didn't yet exist! Admittedly, I became fast friends with hot steaming mochas and the Salted Caramel Mocha Frap. Yum! Starbucks has been a fun splurge, I'll admit.
While a coffee drink from the cafe is certainly convenient, making my own is a lot healthier and quite a bit cheaper!
During my Whole 30, I realized that this lots-of-sugar-lots-of-cream girl could enjoy black coffee (only 2 calories!) a lot more if it was cold. Iced black coffee is particularly refreshing, and has a different flavor than hot black coffee. I still like to add some cream or coconut milk, but I can kick sugar to the curb with an iced coffee in hand.
Additionally, I can save a veritable bundle when I make my own iced coffee drinks at home. So can you. Consider these tips to making great iced coffee drinks: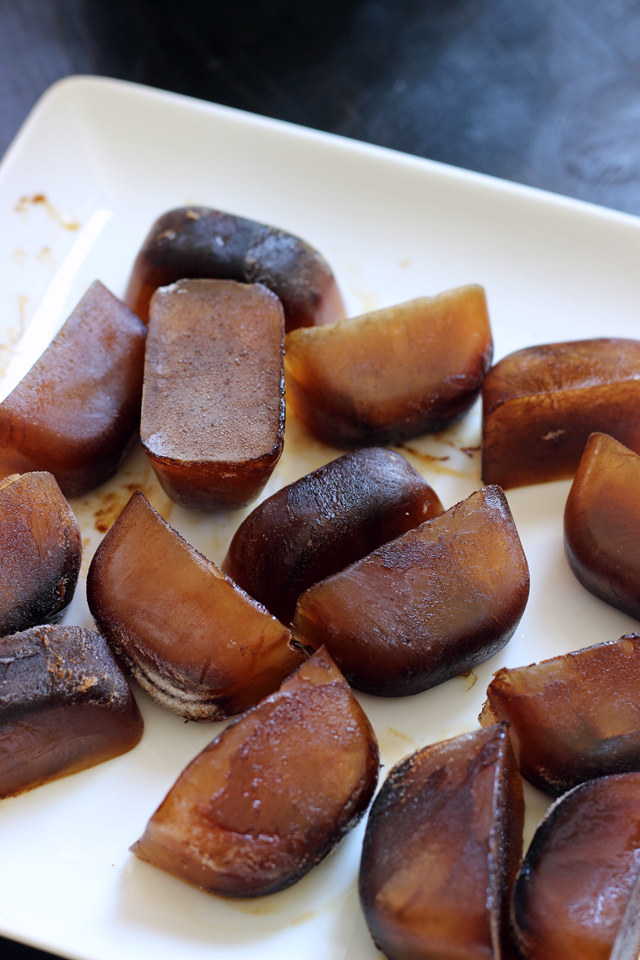 Chill out with coffee cubes.
Coffee cubes are perfect to add to cold coffee drinks or to blend into a frosty, ice-blended coffee. Since they are ice cubes made of coffee, not water, they won't dilute your drink as they melt. They're also a great way to use that extra coffee when you brewed too much this morning.
To make coffee cubes: Making coffee cubes is super simple. Pour cold coffee into ice cube trays and place in the freezer until frozen solid. Pop them out and store in an airtight container.
This is a great way to use up the leftover coffee in the pot. But, you may want to make an extra big pot one morning and chill what's left after you drink your morning cup. Make some into cubes and chill the rest for drinks.
I like to have decaf after 4pm. If that's you, be sure to brew decaf and then chill it so you don't pay for that afternoon iced coffee with an unintentional all-nighter.

Stir up a fun coffee drink.
Coffee drinks don't have to be complicated. That is only what Starbucks does with their decaf, nonfat, double-shot, tall-grande-mini, one shot of syrup nonsense.
Making your own at home is pretty simple and so to-your-taste, that all you really need to do is experiment and find the right combination that suits you.
Coffee Drink Recipes
Iced coffee – Serve cold coffee over coffee cubes. Add a shot of simple syrup or flavored syrup (see recipes below) if you like.
Iced Latte – Combine cold coffee and milk to taste. Serve over coffee cubes.
Iced Coconut and Cinnamon Latte – This is a Whole 30 coffee drink. Combine cold coffee and light canned coconut milk to taste. Serve over coffee cubes. Sprinkle with cinnamon.
Iced Mocha – Combine coffee, milk, and chocolate syrup (see recipes below) to taste. Serve over coffee cubes.
Ice-Blended Mocha – In a blender, blend cold coffee, coffee cubes, chocolate syrup (see recipes below), and milk to taste. Top with whipped cream, if desired.
Cold Coffee Milk – Serve cold milk over coffee cubes. You can do this with tea cubes, too.
Pretty much any barista-made coffee drink that you enjoy, you can recreate at home. With a little creativity, you can make your favorites on a daily basis without the high tab.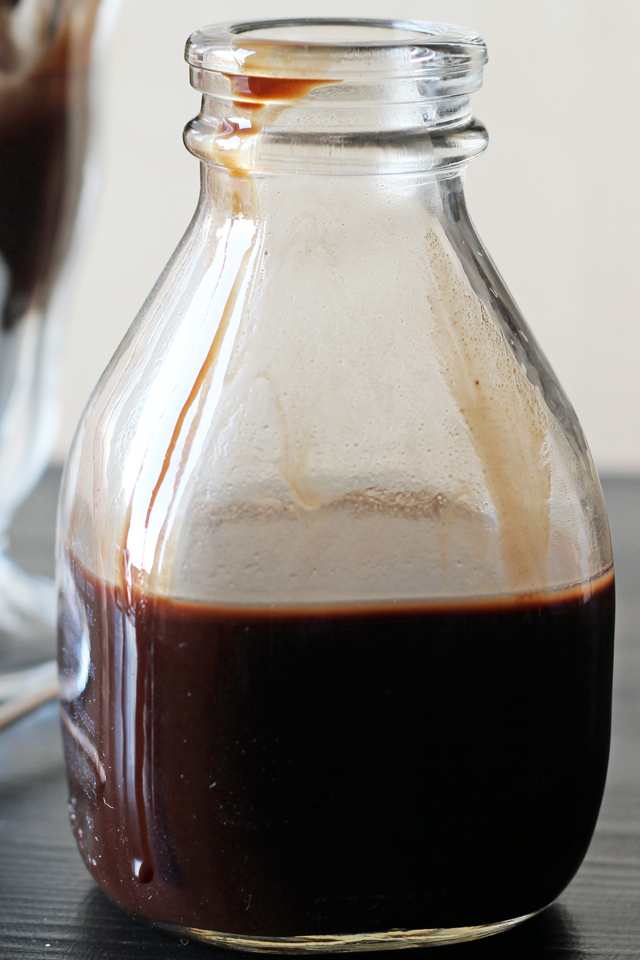 Make some homemade syrups to add to coffee drinks.
Commercial syrups can be pricey as well as full of stuff you may not want in your drink. Reading some labels is always surprising. Blending up your own homemade syrups is super simple and offers you a great way to add flavor to cold drinks and desserts.
Check out these easy, homemade syrups for coffee drinks:
Syrups should keep in the fridge for at least a week. Keep a supply on hand for all kinds of deliciousness.
Now, I'm not ditching my Starbucks just yet, but I fully intend to indulge my coffee-loving habits this summer — for a lot cheaper price and a slightly healthier treat.
How to Make Cold Brew Coffee
Cold brew coffee is perfect for Iced Coffee Drinks. Learn to make easily with a mason jar.
Ingredients
1

cup

coffee grounds

pinch

salt

3 ½

cups

cold water
Instructions
Place the coffee grounds and salt in a quart-size mason jar. Fill the jar with cold water and stir. Cover and let sit at room temperature for 12 hours.

Strain the mixture and discard the grounds. Serve the cold brewed coffee, diluted to taste with hot or cold water or over ice, if desired.

Store the cold brew in the fridge for a week or two.
Nutrition
Sodium:
116
mg
|
Potassium:
1
mg
|
Calcium:
1
mg
What's your favorite iced coffee drink?