A little organization in your meal planning, grocery shopping, and meal prep can not only get dinner on the table, but it can make the process so much more fun!
We all have to eat. There's really no getting around that fact. So, theoretically, we all do some meal planning. Some just do it better than others. Like they do it a few hours before dinner instead of when they're in the takeout line of the local burger joint.
Those people in the drive-through are still meal planning, but they are doing it at expense to their wallets or health. I am often one of those people, so don't feel judged. No judging.
I just know that when I practice meal planning in advance of buying burgers and fries, 9 times out of 10, it ends up being cheaper and better for us. That tenth time?
Well, I'll have a double-double with raw onions and an order of fries. Thanks.
Meal planning can include take-out and restaurant fare, but should do so when you want it to, not because there are no other options.
Organize Your Meal Planning
As we head into a new week, consider how you can organize your meal planning a little better. Ask yourself these questions:
Am I meal planning to suit our tastes?
Am I meal planning to fit our lifestyle?
Does my meal planning fit our budget?
Does my meal planning make use of the food we already have at home?
If you answer yes to all those questions, please pass GO and collect $200. If not, then you need to do a little streamlining.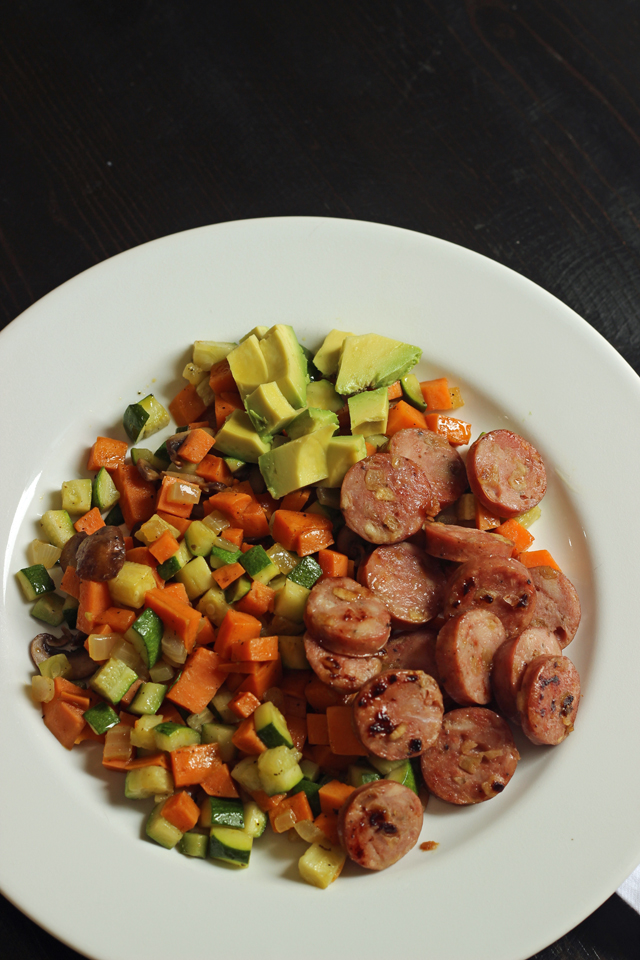 Meal planning to suit your tastes.
There have been seasons in my life when I bought ingredients I thought we should eat instead of foods that we really, really liked. While I think there's great importance in feeding your family good wholesome food, I also know that we can wear ourselves down if we're making it just too hard.
Consider focusing on meals you know your family enjoys while adding healthful improvements here and there. Baby steps are always good where diet is concerned.
Meal planning to fit your lifestyle.
I've also been guilty of planning very complex meals for nights when I really did not have the time to prepare a really complex meal.
I finally clued in and switched those meals to weekends and left the weeknights free for quick and simple dinners. Not only does my family enjoy those meals more — they are on time, after all — but they also leave me feeling less stressed.
Meal planning to fit the budget.
Nine years ago I decided that we should eat an all-organic diet. Instead of pricing things out and doing some research, I just started throwing things in the cart. While this wasn't the sole source of our big major debt, it was a contributing factor. We just didn't have the money to eat that way!
A year later, God sent me a big wake-up call. And while we cut our grocery budget drastically in order to make ends meet and get out of debt, we were still able to work in a few organic products. We still do. Though, I need to choose carefully what I put in the cart. We still want to live on a budget, and so that means grocery shopping accordingly. You can most certainly eat well on a budget.
Meal planning to use what you have.
I clean out the fridge about once a week. Despite my best intentions, I still throw something out each week because it was too far gone. Waste is a huge culprit for increased grocery spending. I'm determined to stop it in its tracks.
Whether you do a Pantry Challenge or simply plan meals based on an inventory, making it a practice to use what you have is a great way to save money and avoid waste.
Once you've got a meal plan, get grocery shopping and prepping what you can for the week ahead.
Need help?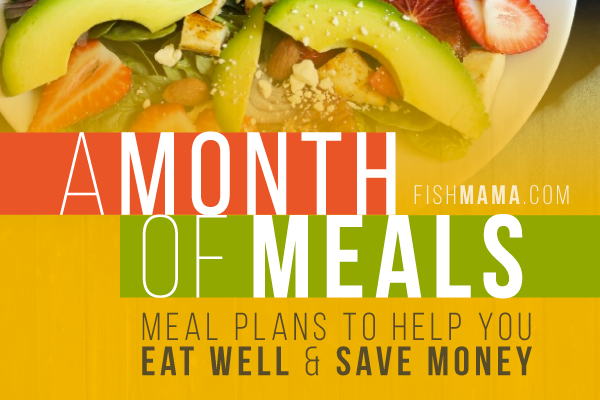 This month's Month of Meal Plans can help you in this department. With an entire month of meals (main dishes PLUS sides), grocery lists, and prep ahead tips, you get all the organization you need in one tiny storage space.
While the meal plan may not include every grocery item you've got in your cupboard, the meals focus on typically frugal staples, so they shouldn't be too hard to come by.

What do YOU do for meal planning organization?