I grew up eating chicken noodle soup from a can, and I loved it. Imagine my surprise and delight when I found out that Homemade Chicken Noodle Soup is tastier and cheaper, too!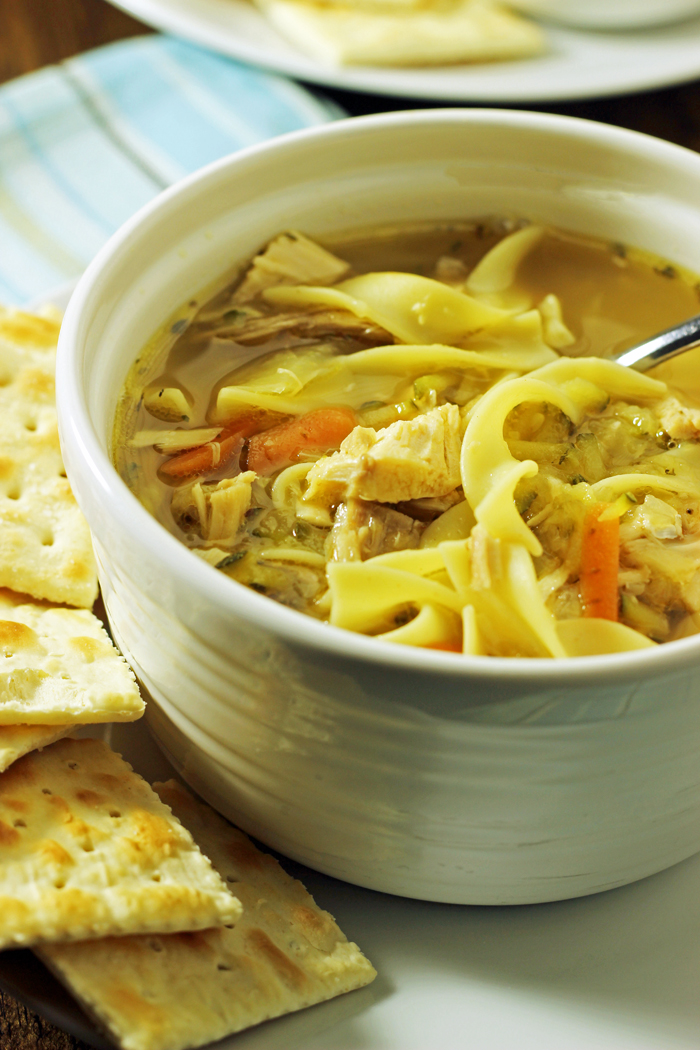 As I type, I'm feeling a little under the weather. A mild sore throat, a few aches and pains, and a regret that there's a rock solid, frozen chicken sitting on my counter thawing instead of in the crockpot braising. Because a slow cooked chicken leads to homemade chicken stock which leads to homemade chicken noodle soup.
We're also all out of frozen chicken tenders, so I am up a crick unless I want to head to the store, which I don't because: mild sore throat and a few aches and pains.
Needless to say, homemade chicken noodle soup is a comfort food in these parts.
In fact, I think it's safe to say that it might be my family's favorite soup ever. When a child sees me getting out the soup pot, his or her first question is typically, "Are you making chicken noodle soup?"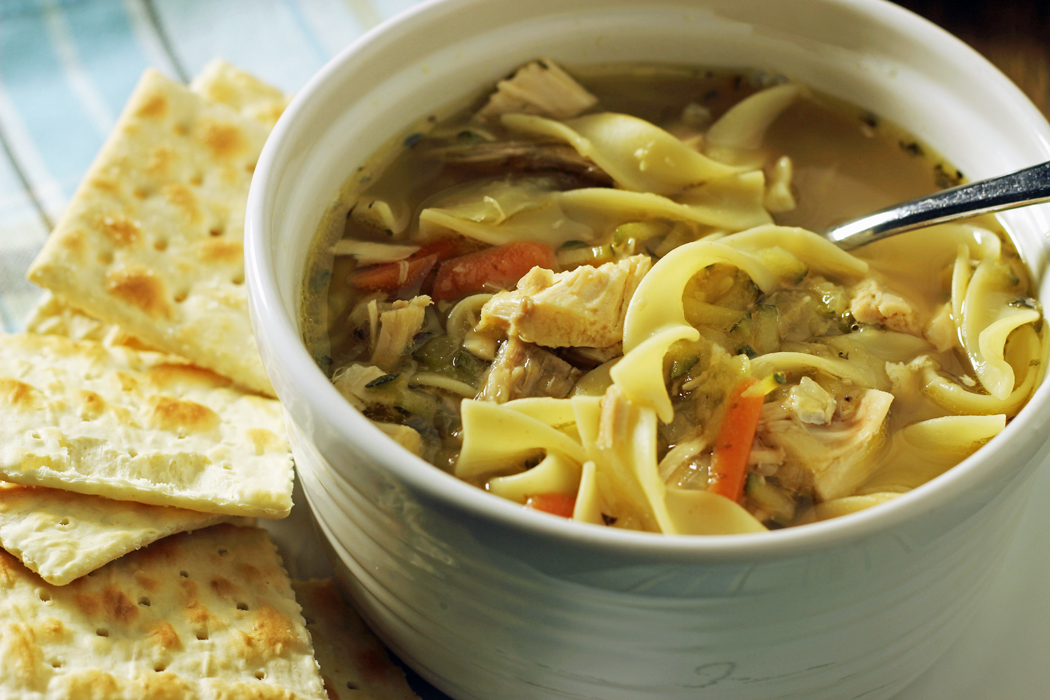 I don't say, "Yes" as often as they would like since I'm usually using up leftovers to make soup. And there are rarely leftovers of roast chicken and noodles. Ha! I guess we know why it's a favorite soup!
I'm thinking I should probably mix things up a bit and make this soup more often on purpose. It doesn't take much in the way of ingredients and everyone absolutely loves it. This homemade chicken noodle soup recipe is more in the traditional vein. A friend brought it to me after surgery years ago and it became a fast favorite.
This homemade chicken noodle soup recipe is a great one to package up as a gift. With the zucchini, carrot, and onion, I consider the vegetable course accounted for. Add a packet of your favorite crackers or a loaf of crusty baguette, and you've just provided comfort in a jar!
Be sure to make homemade stock with your turkey carcass this week so you can make turkey noodle soup with homemade broth and leftover roast turkey. You'll be so glad you did!
What's in YOUR favorite version of chicken noodle soup?