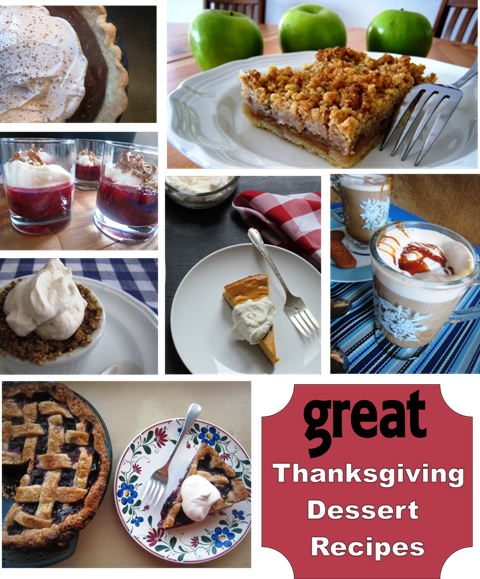 The biggest meal of the year is just around the corner. I don't know how it shakes down at your house, but with all the "once-a-year" kind of recipes that we serve on Thanksgiving, it can be a pretty big to do around here.
And, while I've been trying to cut our sweets, you must know that we are a Dessert Family. Every night one child or another will inquire about dessert. It's just what we do. Sometimes dessert is a grand affair; sometimes it is a piece of buttered toast and honey masquerading as a dessert.
Whatever works, people. Whatever works.
But, for Thanksgiving? Well, I pull out the stops. We have no fewer than three desserts — even when it's just our family of 8. With guests, we often have more.
It's only once a year, after all.
This year, we presented the kids with choices and they had a very hard time narrowing it down to three. Here are some great Thanksgiving desserts for you to choose from:
What would you choose?