Want to skip the processed frozen foods and make your own? I got ya covered with the low-down on freezer cooking basics so you eat well and save money.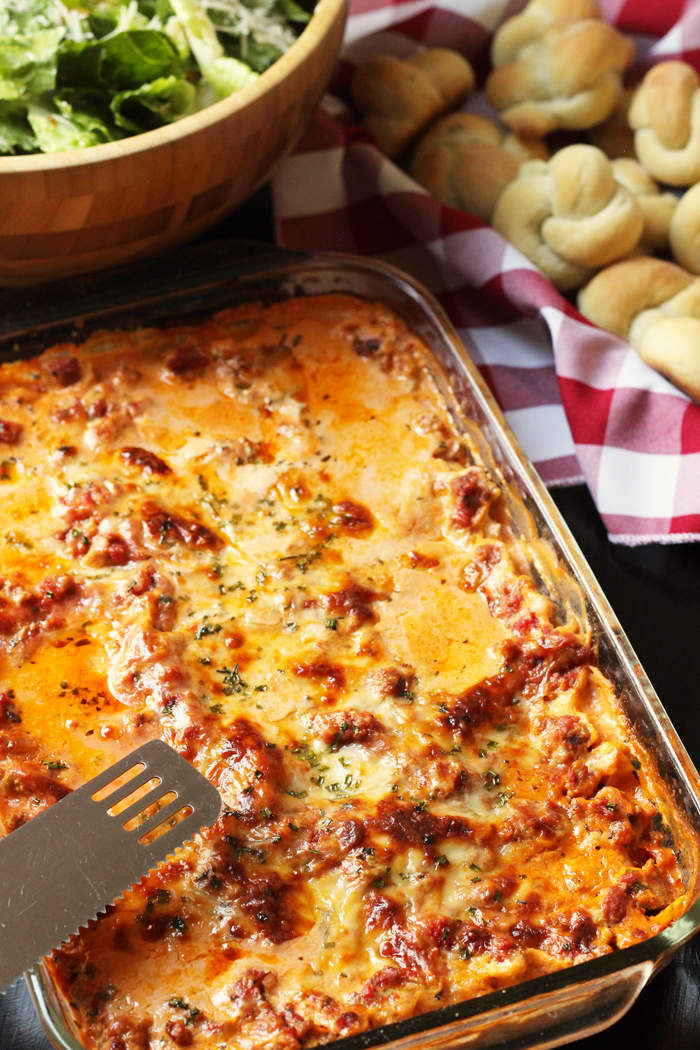 Convenience foods have been the name of the homemaker's game for quite some time. Those in the hustle and bustle of the 1920s relished in the first fast-food restaurants where meals could be enjoyed quickly and at low cost. Busy cooks in the late 1940s were the first to enjoy the luxury of a packaged "just add water" cake mix from which to bake the evening's dessert. In 1954 the first "TV dinner" was created.
Today's home cooks are no different from their predecessors in wanting quick cuts to get toward dinnertime faster and more economically. However, modern day  "convenience" items are no longer "the best thing since sliced bread." They can take a huge bite out of one's budget, and usually they aren't the healthiest food choices around.
There must be a better way.
There is. It's called freezer cooking. Also known as once-a-month cooking, batch cooking, or bulk cooking, it's a way to make your own convenience foods – a lot at one time so you can buy yourself some time later. There are lots of ways to approach it. Today, I'm going to present some freezer cooking basics.
Freezer Cooking Basics: What you need to fill the freezer
Energy and Focus
Cooking takes work even if you're just preparing Monday night's dinner. Sometimes you have to stir up extra motivation and push through. All the more so if you are going to cook multiple meals at one time.
Whether you're making a month of meals or just a double batch of something, you'll need to have some extra energy and focus. Making more food at one time means you potentially have more perishables on hand. You don't want to tackle this when you're extra tired or under the weather, lest you let that food go to waste.
Plan to do your bulk cooking when you can focus and power out. You'll reap the rewards in the weeks to come when you don't have to cook!
Time
It's going to take a little bit longer to prepare a bulk batch of your favorite meals than it would a single one. Five lasagnas won't take five times longer to assemble, but they will take a little more time than if you were making one pan.
Free up your calendar to allot for the extra time investment. Make sure that houseguests don't arrive while you have a fridge full of perishables that need to get cooked and stored. Likewise, arrange some childcare or other entertainment for the children.
Know that the time you spend now you'll get back later. I promise!
Freezer-friendly dishes
In order to avoid freezer burn, you're going to need to wrap your meals in the appropriate packaging. I have some favorite freezer cooking tools, but some of my top must-haves include:
Make sure that you're able to "tie up" your dishes in the freezer. You don't want to make a casserole in your only cake pan and find that it's occupied in the freezer when you need to bake a cake.
A good stockpile of groceries or a lump of seed money
If you're going to cook a month's worth of meals, you will need to buy a month's worth of groceries at one time – at least what is needed to prepare those 30 dinners. If you keep a pretty full pantry you might be okay, but otherwise, prepare to shell out some extra money up front. You will want to make sure that you have enough leftover in your food budget to cover breakfasts and lunches, milk, and other regular perishables.
If you don't have your grocery money at the beginning of the month, you can work around this in several ways. You can accumulate grocery items over time or just set aside a small amount of your food budget each week.
One quick way to fill the freezer that also costs less up front is simply to cook double batches every once in awhile. If you do this consistently, you'll slowly build a stockpile of meals in your freezer without laying out a lot of money at one time.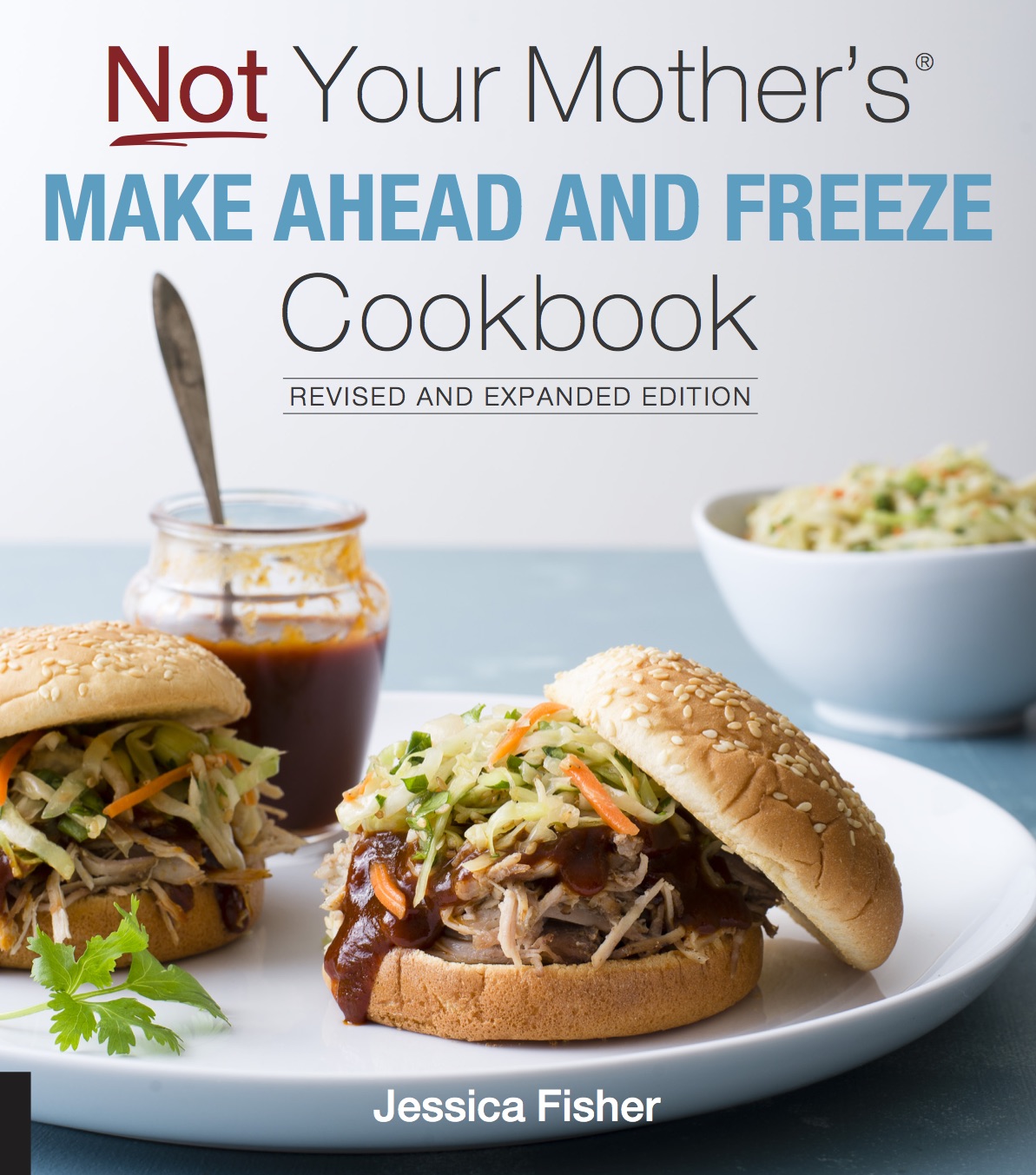 My book
Can you believe it's already been SEVEN YEARS since I first started drafting Not Your Mother's Make-Ahead and Freeze Cookbook?! This December a newly revised and expanded edition will be hitting the book shelves.
This second edition contains three new cooking plans, 25 additional recipes, and an assortment of color photographs. I've also gone over every word of the book and made sure it was relevant and true for 2017, seven years after it was first written.
While I have plenty of freezer-friendly recipes in the archives of Good Cheap Eats and here on Life as Mom, there are over 100 recipes that are exclusive to the cookbook. The only way to bake up some Caramel-Lime Bars or enjoy Shells Stuffed with Pork, Mushrooms, and Onions, you're gonna need the book! Thanks for preordering. Stay tuned for a special bonus!
A plan
Having a plan is half the battle when it comes to filling the freezer in a timely manner. Believe it or not, it's not difficult to create your own plan. Head here to learn how to create your own freezer cooking plan.
Freezer cooking isn't rocket science. The food marketers want you to believe that it's too hard to cook your own or that you're just not capable of it. You and I both know that's a lie. Home cooking is something man and woman have tackled since the dawn of time. You can do it. And you can do it better and cheaper than the commercial food giant.
You just need to know a few freezer cooking basics. 😉
Let me know what questions you have and we'll tackle them in the comments.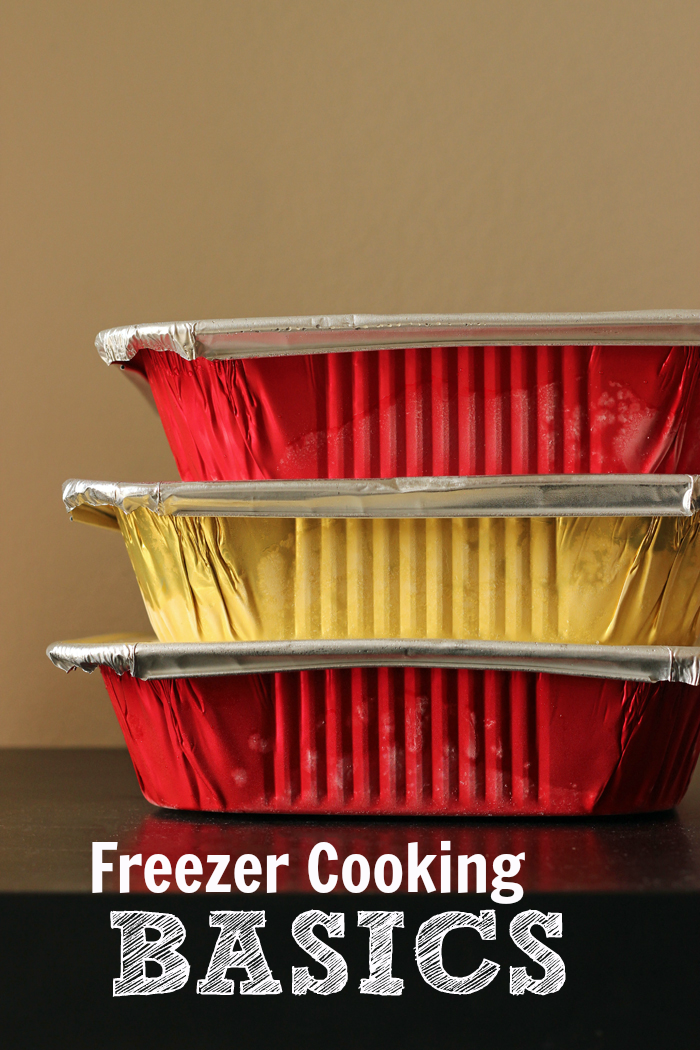 Originally published February 24, 2010. Updated September 16, 2017.