Up until now in the DIY Convenience series, I've shared recipes. Today, I wanted to make a plug for one of the biggest time-saving, money-saving, convenience food-avoiding methods I know: freezer cooking.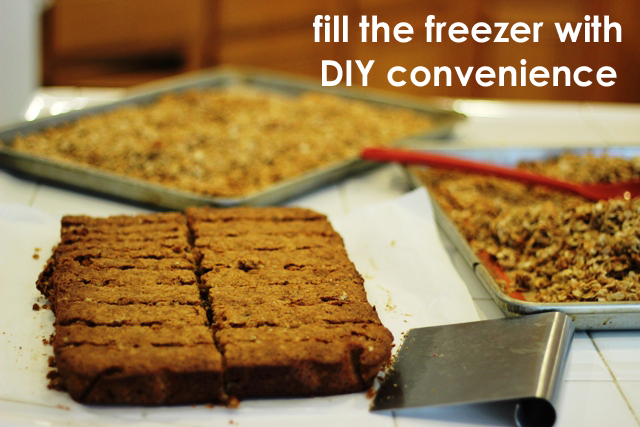 This morning, I spent about an hour making a double batch of granola and a batch of breakfast bars. It didn't take long. All the ingredients were things I had on hand.
The results? Several days of breakfast premade and ready to go. I avoid commercial boxed cereal, and know exactly what's going in my family's meals. This is particularly important with my daughter's food allergies when now so many foods are suspect due to cross-contamination issues.
Making a big batch of something and freezing it for later is the best way to have your own "convenience" foods and save money and a few calories to boot. (Chances are whatever you make is going to be more healthful than its commercial counterpart.)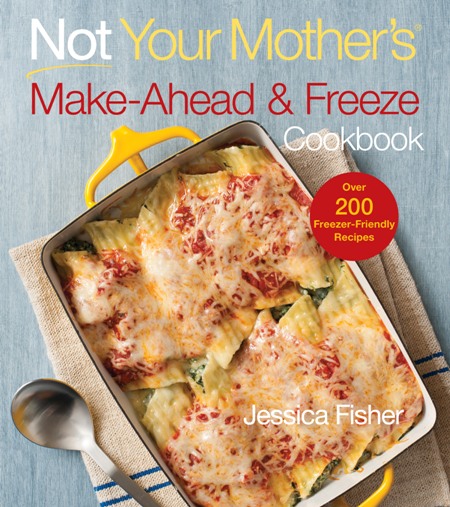 Remember I wrote the book on freezer cooking. Sort of.
Grab your copy for the 411 on how to make dishes in advance and freeze them for later. The book includes extensive freezer education, 10 cooking plans, and over 200 recipes that taste great before and after freezing.
If you've already got the book — thank you for your support — be sure to download the  extra freezer cooking plans that I've developed since the book's publication last year.
Have YOU started freezer cooking yet?
What's holding you back?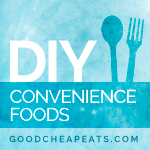 This is part of the DIY Convenience Foods series.
Don't want to miss a post in this series? Subscribe to 31 Days of DIY Convenience food here. Get updates via email here.