Potluck suppers can be a great way to spend time with friends and family as well as share the load of cooking and shopping.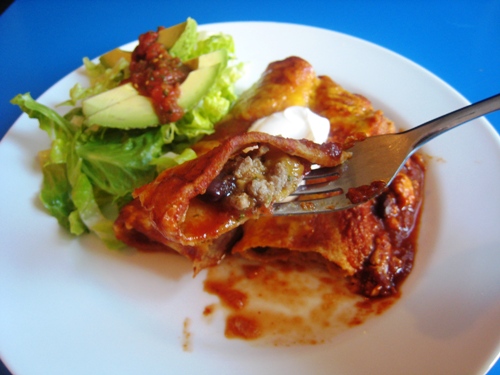 Turkey & Black Bean Enchiladas
I've always been a fan of the potluck supper. As a child, I remember standing in line along tables and tables loaded with a huge range of delicious foods, many of them dishes that we didn't have at home. I got a chance to taste new things as well as indulge in those that Mom just didn't make.
Contributing to a potluck meal, or covered dish supper, can be a great way to pool resources: food, time, and talent. Here are some recipes that lend themselves to sharing with others: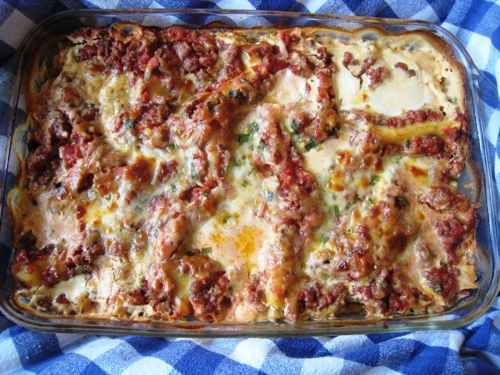 Fresh Basil and Garlic Chive Lasagna