This month we're avoiding the grocery store and shopping the kitchen. Here's how we're eating. It's like reality TV, for food.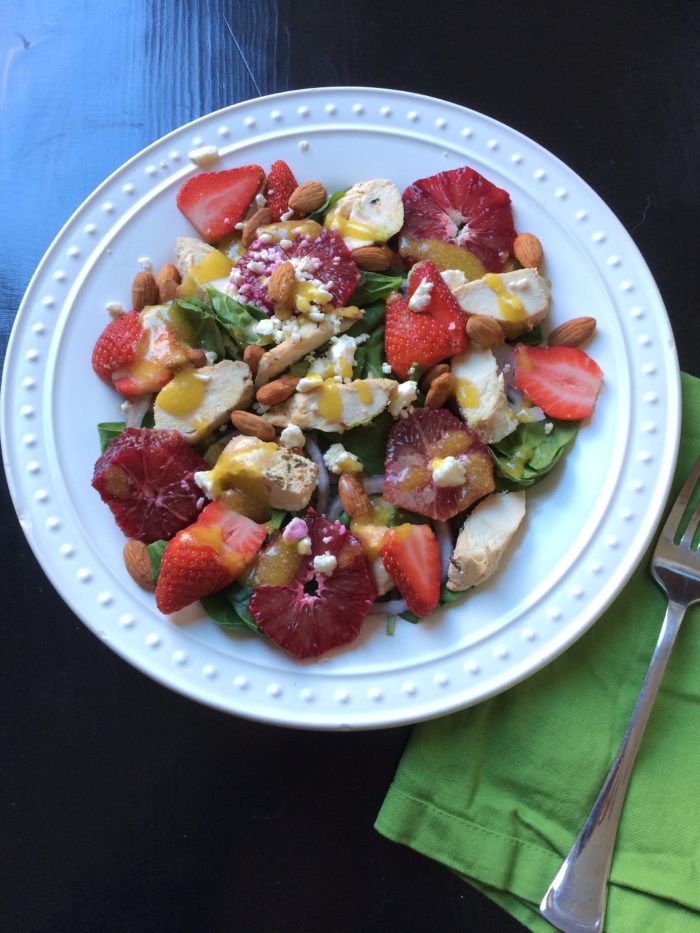 Sorry for the delay in getting Wednesday's meal up. We had our weekly date night and by the time we got home, I was just too tired to sit at the computer.
Yes, we still do date night during a pantry challenge. Years ago, I felt guilty about that. Like, shouldn't we be saving money and eating at home? But, I made peace with it. The Pantry Challenge is about stewardship, not deprivation. And spending focused time with my husband without the kids is good stewardship of our marriage. 😉
Here's what we ate:
Pantry Challenge Meals, Day 4
Breakfast: Breakfast Bar of fruit, banana bread, and granola
Lunch: I had the Spinach and Chicken Salad pictured above. We had filmed it the night before. Kids had leftovers and sandwiches.
Dinner: Date night for the parents. Lawnmower Taco and cuties for the kids.
How is YOUR challenge going?