This month we're avoiding the grocery store and shopping the kitchen. Here's how we're eating. It's like reality TV, for food.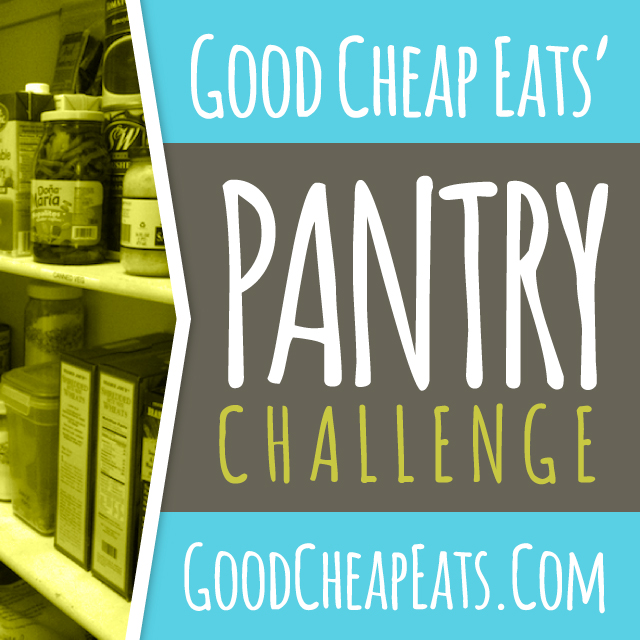 It's hard to believe that we have less than a week left in the challenge. Wow. That went by quickly.
Thanks for all your well wishes. My husband went back to the doctor today. Got another round of antibiotics, an inhaler, and a heavy-duty cough syrup. We are hoping this does the trick!
As for the challenge, it turns out that my detailed meal plan really is the way to go! It's been incredibly helpful to consult each day and I don't keep hearing, "What's for breakfast/lunch/dinner?"
Pantry Challenge Meals, Day 25
Breakfast: Breakfast Bar of toast, granola, fruit, yogurt
Lunch: In-N-Out Burger because it was quick and easy
Dinner: Lawnmower Taco, Caesar Salad, leftover Quinoa Salad
How's the Pantry Challenge going for YOU?
P.S. The Pantry Challenge is just the tip of the iceberg. Imagine what you can accomplish if you set out to conquer all your clutter this year! Check out the Ultimate Conquer Your Clutter Bundle – one of my organizing/planning ebooks is included, a great way for European readers to grab one of my books and a ton of other organizing resources for one great price. Thanks for supporting this site.