This month we are eating down the pantry to save money and reduce food waste. Join me every day for the Pantry Challenge!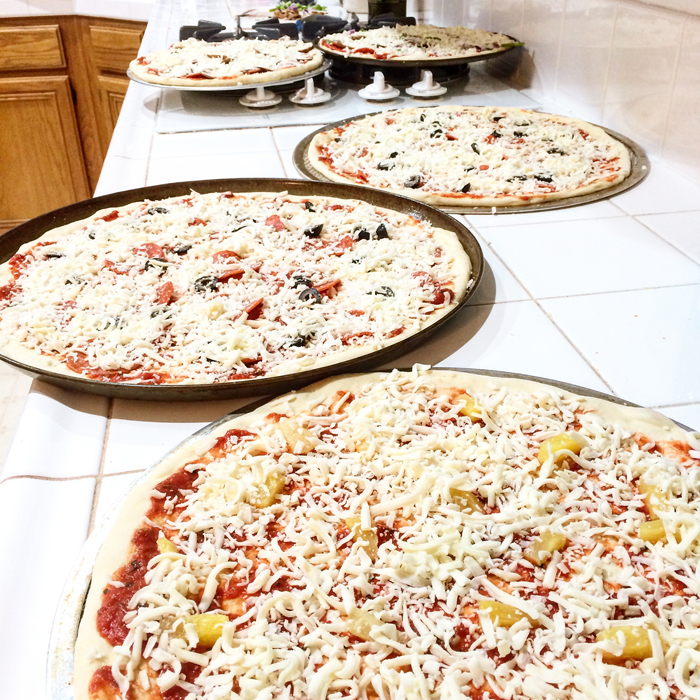 You know how sometimes during a Pantry Challenge I forget to post an update? Well, yesterday was one of those times! I climbed in bed at 7:30 last night. Yep, true story. It's only 8:20 right now and I'm ready to do the same, so this will be a short and sweet recap of the two days.
I honestly feel like all I do is Pantry Challenge or exercise, my two goals for the month. Oy! At least that's all I'm photographing, it would seem!
Friday
Breakfast: Chocolate cookies from the freezer (true story), Oatmeal
Lunch: Kids had tamales from the freezer; parents had a date lunch.
(When you husband emails to invite you to lunch, you always say YES!)
Dinner: Pizza night!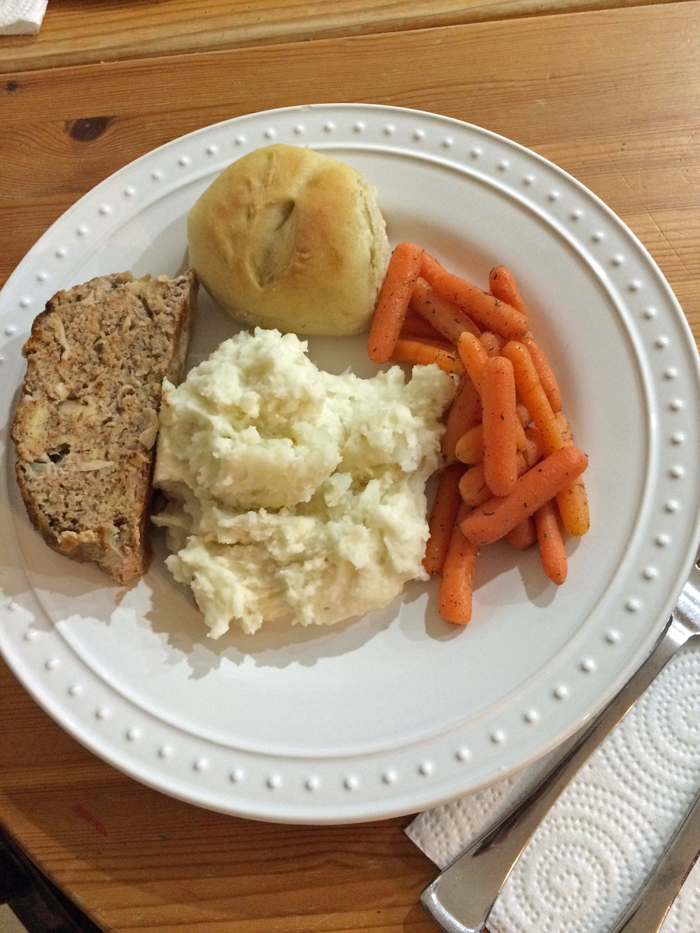 Saturday
I knew I would be busy in my office today so I did a lot of today's meal prep yesterday.
Breakfast: It was a fend for yourself day. Most people made eggs or ate cereal.
Lunch: Lasagna that I made last night, Salad
Dinner: Meatloaf from the freezer, Mashed Potatoes, Steamed Carrots, homemade Sourdough Rolls (The meal needed gravy and a green vegetable, but oh well. Real life, people!)
I hope to give you a livelier update tomorrow because it's my rest day! I've already pulled tomorrow's lunch from the freezer. 🙂