This month we are eating down the pantry to save money and reduce food waste. Join me every day for the Pantry Challenge!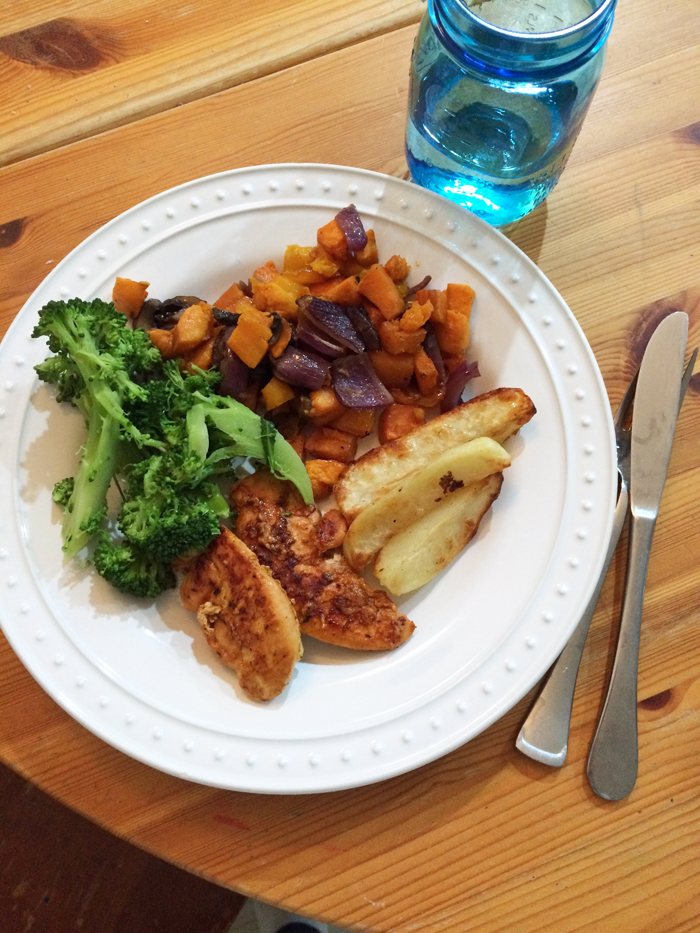 Quick update because 1. there's not much to report and 2. the fam is getting ready to watch Sherlock. Turns out it wasn't live streaming last night, but it's available tonight.
Breakfast: Oatmeal, Eggs, Fruit
Lunch: Snacky Lunch – I packed FishPapa a spinach salad with chicken and forgot the dressing. Oops.
Dinner: Chicken strips, Roast Vegetables, Potatoes, and Steamed Broccoli.
I pulled some things from the freezer: quick oats for breakfasts, lemon juice for lemonade, pumpkin puree for baking. We're starting to see some space in there! I'm finding that there's very few starchy/carb stuff I want to serve, but it must go! Working on it!
How's the pantry challenge going for YOU?