This month our family is participating in a Pantry Challenge. We're focusing on using up what we have in order to save money and time as well as to reduce waste.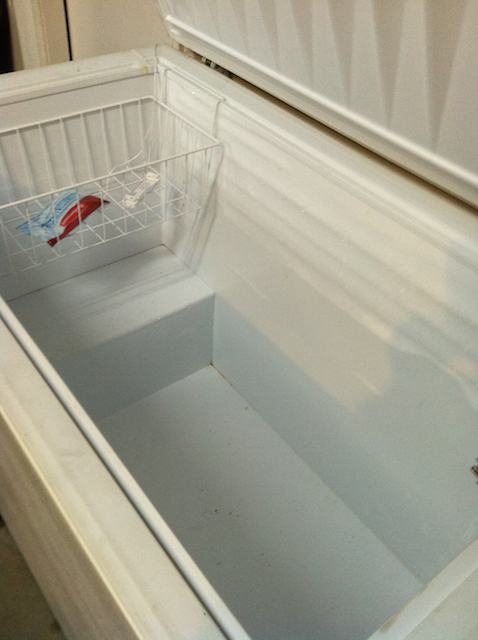 So, there's the freezer! It was looking bare enough that I was able to transfer what was there to the side-by-side. Unplugging and thawing also saves us on electricity so there's that as well.
In other news, the littlest FishKid said she was hungry. Many times throughout the day — despite the fact that she had eaten. Usually in a Pantry Challenge such as this, that's a signal to me that the fun food is all gone and I go to the store and buy a bunch of stuff.
Not this time!
Instead, as I was heading out the door to yet another doctor appointment (three this week!), I told her to make popcorn. That held her over until I came home. Then we made more fun food: Monkey Munch Trail Mix and Breakfast Cookies.
I think we might have enough to make a snack for tomorrow! Ha!
Breakfast: toast bar, milk, bananas

Lunch: leftovers from last night, sausages

Snacks: popcorn, trail mix, cookies

Dinner: Mac and Cheese, Meat Sauce, Spinach Salad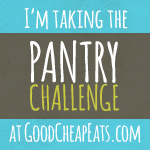 This post is part of the 2015 Winter Pantry Challenge. Read through the archives to catch up.