This month our family is participating in a Pantry Challenge. We're focusing on using up what we have in order to save money and time as well as to reduce waste.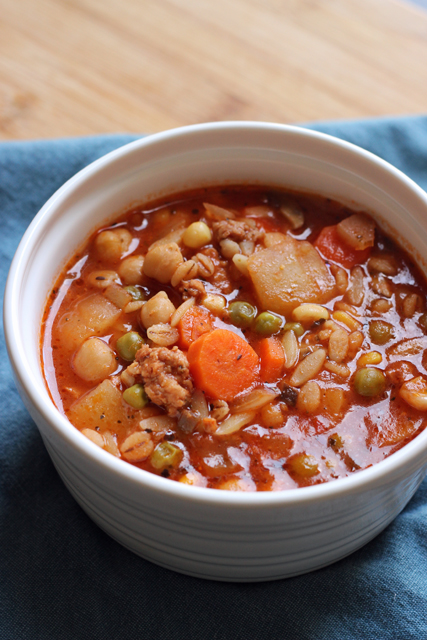 It was a lovely day at our house. Since we did a mess of housework yesterday, today was play and rest time. We are still slowly getting over the grunge. I heard less coughing today, so that's a good sign.
In cleaning my office yesterday I found a frequent buyer's card for our local French bakery. The card was full which resulted in $19 of FREE pastries and bread. Needless to say, petite dejeuner is what we had for breakfast.
For lunch I made a repeat of last week's minestrone soup. The combination of pantry staples that I've used has worked so well this month, I'll be posting the recipe next week. It's a keeper! Minestrone is one of my husband's comfort foods, so it was a good sick-weekend lunch.
As dinner rolled around I didn't really have a plan. Oh yeah, forgot to tell you. The pork tenderloin that I pulled from the freezer last night? I forgot to put it in the fridge before I went to bed. I left it on the counter all night long. Needless to say, it was not cold enough in our house to keep it safe. So, I chucked it and my dinner plan.
We had eggs, hash browns, and bacon for supper and everyone was happy.
Breakfast: Baguette and Croissants

Lunch: Pantry Minestrone (recipe coming soon)

Dinner: Scrambled Eggs, Hashbrowns, Bacon
How did Day 16 go for you?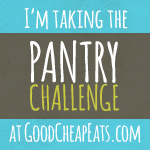 This post is part of the 2015 Winter Pantry Challenge. Read through the archives to catch up.