This month our family is participating in a Pantry Challenge. We're focusing on using up what we have in order to save money and time as well as to reduce waste.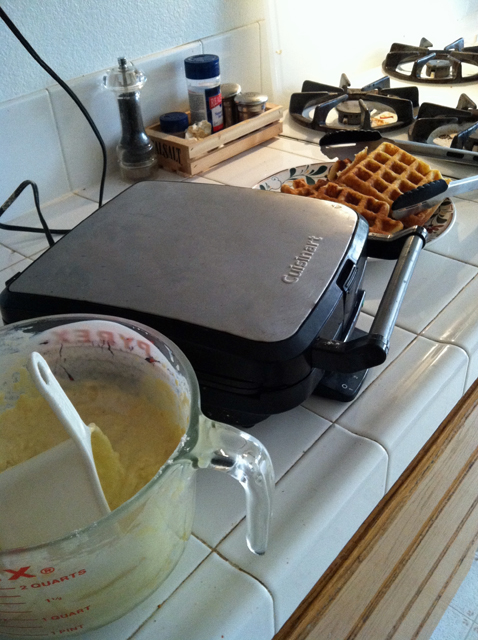 This will be a quick Pantry Challenge update since I've got kids setting up Trivial Pursuit.
The waffle breakfast was awesome. I made these Homemade Waffles but used part corn flour and part corn meal for some of the wheat flour. They were amazingly good.
Lunch was a quick affair. I spent the morning shopping so I brought home two loaves of bread so we could have sandwiches. We have one loaf left – yay for tomorrow's lunch!
FishChick8 surprised us by making an apple pie ALL BY HERSELF. Amazing.
For dinner, I made a meal I haven't made it at least a dozen years. It's called Cilantro Chicken and it's amazing. It has sour cream, green salsa, chicken, and cilantro. It's super delicious and absolutely easy.
Breakfast: Waffles with some corn flour/meal

Lunch: Tuna Sandwiches with Homemade Mayonnaise, Cucumbers

Dinner: Cilantro Chicken, Brown Rice, Carrots

Dessert: Nanna's Apple Pie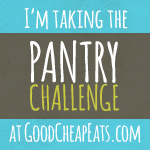 This post is part of the 2015 Winter Pantry Challenge. Read through the archives to catch up.