This month our family is participating in a Pantry Challenge. We're focusing on using up what we have in order to save money and time as well as to reduce waste.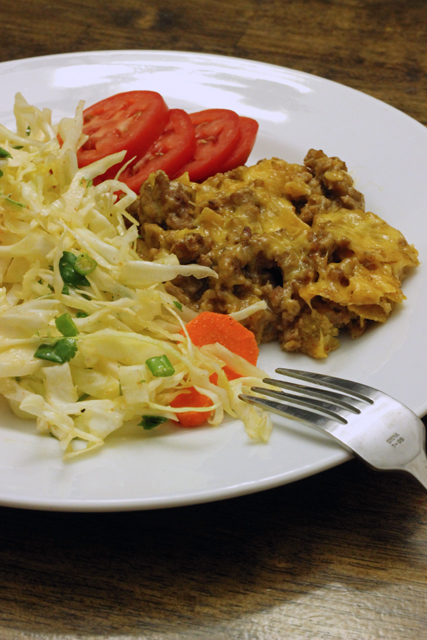 I didn't intend to start the Pantry Challenge until tomorrow, but since I wasn't going to buy excessive groceries, it made the most sense to just do it. I spent half the day in the kitchen planning and prepping for a pantry challenge, so my brain was already tuned to PC.
Here are some of the frugal tweaks I added into the day:
My kids don't love the hot rice cereal that we have in abundance. I added some into their oatmeal this morning where they wouldn't notice it. Any leftover hot cereal I added to the Cinnamon Roll dough for tomorrow. I was pretty impressed with myself for both maneuvers.
When I did my big inventory, I found a bag of leftover taco shells in the freezer and another bag of stale chips and some stale tostada shells to use as the base of Lawnmower Taco. The tostada shells were many months past their date, so I chucked those. The casserole wasn't as large as I would have hoped. It was inhaled in about five minutes. Not a good night to forget to make rice. Some folks made quesadillas to fill the gaps. Needless to say there were no leftovers.
But there's snack cake for dessert!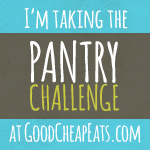 This post is part of the 2015 Winter Pantry Challenge. Read through the archives to catch up.