This month I'm doing a Pantry Challenge. For two weeks, I'm focusing on using up what we have to save money and time and to reduce waste.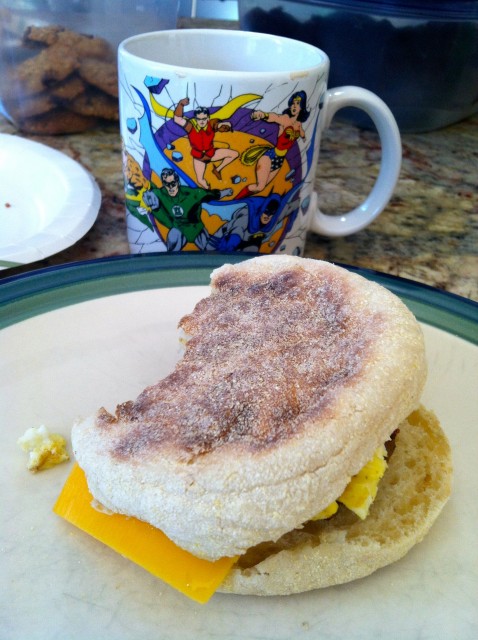 Hey there! I'm back. Did you miss me? Before I scheduled the Pantry Challenge, I scheduled a weekend away with family and friends. That means our pantry went on vacation with us.
While I had big hopes of making all our meals and packing them along, that didn't really happen. What kind of fool am I not to let Gramma Marilyn and my bestie, Jessika, cook for me?! Jessika made us awesome breakfast sandwiches this morning (so good!) along with Breakfast Cookies. It's flattering to have a friend who cooks from your own cookbooks.
Despite the total mooching, I did do my best to contribute, though. Here's what we packed from the pantry:
Spiced Zucchini Cake with Cream Cheese Frosting
Easy Ranch Dressing and Veggie Dippers
Corn Tortillas (from the freezer) to make Cheese Enchiladas
Homemade Enchilada Sauce from the freezer
I had done a really good job (if I do say so myself) of cleaning out the fridge before we left, so we stopped at the store on our way home to buy milk, veggies, and (yes, a splurge) sushi rolls. Dinner tonight was Chicken and Satay Sauce (both from the freezer), rice, and grilled veggies.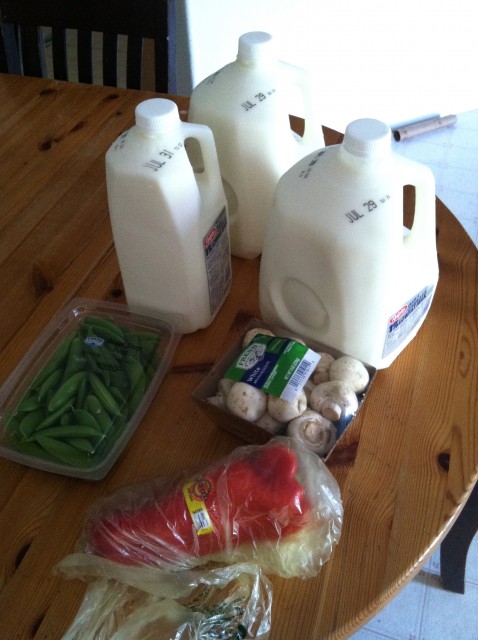 This is the groceries I bought today, minus the sushi. I wasn't sure if I should count the sushi rolls, but since I bought it at the grocery store, as opposed to a restaurant, I will. It was $30 for a Crunchy Roll, a California Roll, and all this in the picture. That brings our challenge grocery total to $60. The half gallon of milk is for my husband to take to work. He has been keeping milk and cereal at work for a cheap, easy lunch.
I'll be getting the produce box this week, so that's another $50 (I bought a few extras) for the challenge. If we bake, we should be good on not buying a whole lot more for the challenge.
How's the challenge going for YOU?
This post is a part of the Summer 2014 Pantry Challenge where we're trying to save money on food by using up what we have. I'll be posting daily updates on how the challenge is going.