This month I'm doing a Pantry Challenge. For two weeks, I'm focusing on using up what we have to save money and time and to reduce waste.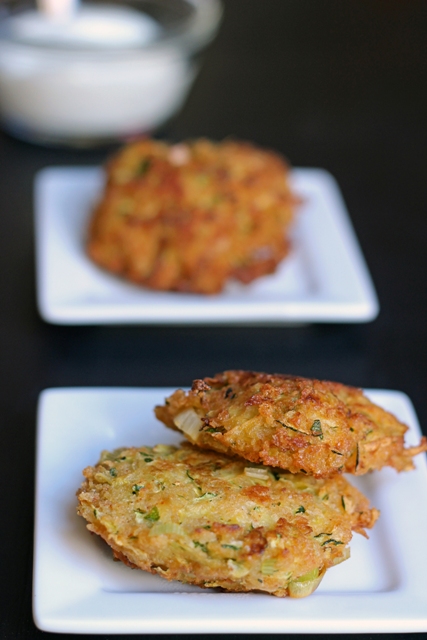 My pictures from today are pretty sad, so I'm going to post a pretty picture of something that we ate: Zucchini Fritters. These are so easy to make and so delicious, I guess I could find a way to use up all the zucchini. Yum! We had them for lunch with quesadillas. There were a few left when FishPapa came home; he was shocked and amazed. He doesn't remember last fall when I made these seemingly "all the time".
In other news, we're plugging along. We are NOT seeing the bottom of the freezers. Ugh. While I need to continue the challenge, I also have some recipes that need my attention for book #4. So, we'll do a mix of both, I guess, after the challenge officially ends. I saw a hodge podge of pasta bags in the pantry today and am thinking of just cooking them all up together for a very eclectic pasta salad tomorrow.
One of the fringe benefits of the challenge has been a return to old stand by recipes. The kids have really enjoyed that.
Breakfast: Breakfast Bar

Lunch: Zucchini Fritters, Quesadillas

Dinner: Pizza with proscuitto and vegetables
This post is a part of the Summer 2014 Pantry Challenge where we're trying to save money on food by using up what we have. I'll be posting daily updates on how the challenge is going.