This month I'm doing a Pantry Challenge. For two weeks, I'm focusing on using up what we have to save money and time and to reduce waste.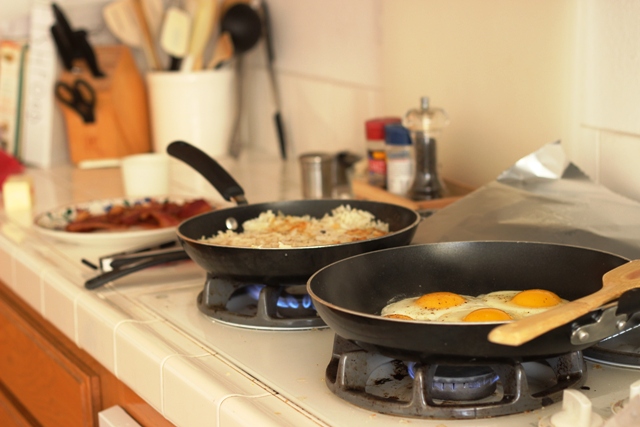 Today was hubs' first back at work since before Christmas. We're slow getting back in the swing of things. While I tackled some desk work, the kids took down the tree and tidied the house. All by themselves. It's awesome when your kids get big enough that they can help out. Wow! Blessed.
We started the morning with a big breakfast. I find that if I make things that the kids really like during a Pantry Challenge, it makes the funky stuff a little easier to swallow.
That doesn't mean that they all fully embraced all of the leftovers that were presented, but still. They can't say that every meal was difficult. I have a 4-day rule on leftovers. That's why a written meal plan/record is so helpful. I know when it's time to dump something.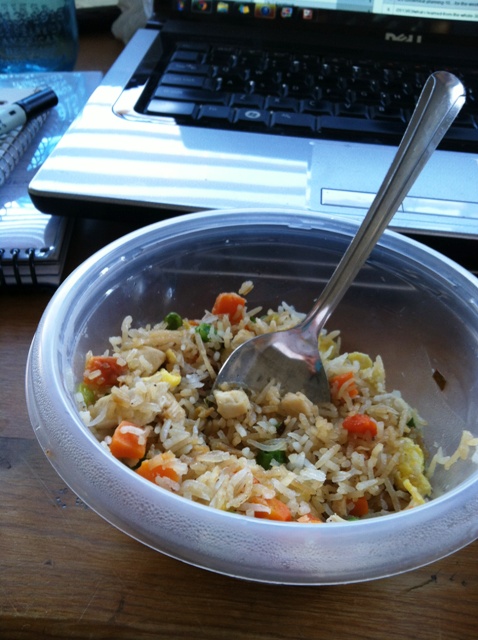 I also did some baking with the squash puree I found in the freezer. I honestly don't know when it was from, but it tasted fine, so there we go. Egg-free Pumpkin Bread. I also made some Vanilla Cranberry Bread with berries from last Christmas that were in the freezer. Both recipes are in my freezer cookbook.
While I had all the baking stuff out and the oven hot, I made an adaptation of this recipe for Double Chocolate Toffee Cookies. I just made the dough to bake later. If they turn out, well, it will be impossible to recreate. I used leftover Chocolate Buttercream Frosting from yesterday so I used that in place of some of the butter. Then, instead of melting chocolate chips, I used cocoa powder. Lastly I opted out of the toffee since FishChick5 is allergic to peanuts and walnuts and it's hard to find toffee that might not be contaminated with those. I will keep you posted on that experiment.
Hubs and I went out on a date tonight, using a Groupon that was going to go bad. The kids had Chili, cheese, and crackers, apples, and carrots.
Twasn't a bad day at all….
If you're still gearing up for your own challenge, check out my tips for preparing for a Pantry Challenge and making it a success.
Breakfast: Eggs, Bacon, Toast, Hashbrowns

Lunch: Leftovers

Snacks: Squash and Cranberry Breads

Dinner: Chili, Cheese and Crackers, Apples, Carrots for kids. Date night for parents.
This post is a part of the Pantry Challenge where we're trying to save money on food by using up what we have. I'll be posting daily updates on how the challenge is going.