This month I'm doing a Pantry Challenge. For two weeks, I'm focusing on using up what we have to save money and time and to reduce waste.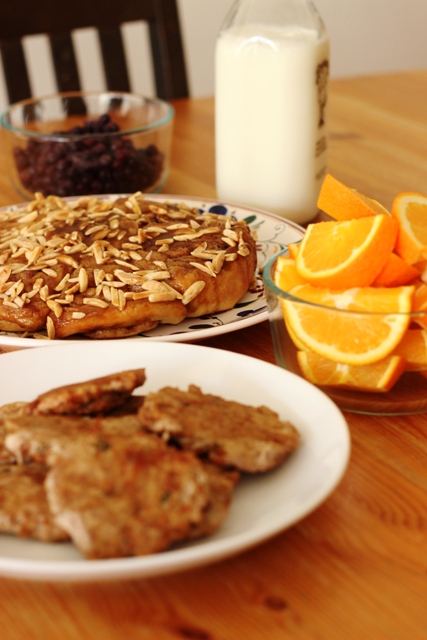 So. I have spent all picking day in the kitchen. Or so it seems. That's not completely true. I went to the garage to inventory the freezer. And ran a couple errands. But, other than that? Kitchen. All day.
I woke up at 7 and pulled out the cinnamon rolls I made last night. While it's nice to freeze these rolls, we like them best fresh, so they were gobbled down lickety-split. I only made 16 from the batch of dough. My people were wheeling and dealing, trying to get a third. I guess I better make more next time. (I made one half "sticky" with extra butter, brown sugar, and nuts on the bottom of the pan. Invert and you have a gooey, nutty topping.)
I also made a batch of homemade turkey sausage. There's a pork sausage recipe in my freezer cookbook and a turkey-apple recipe in my new book. This one is a spicy, garlic-basil version. I'll be sharing the recipe soon. Since I want our family to eat more real food, I'm reading labels more and realizing that it's better for me to make my own. Sausage is one of those things we really enjoy. It's a nice breakfast protein, but it can be pricey. Making my own is a win in all ways. Watch for the recipe.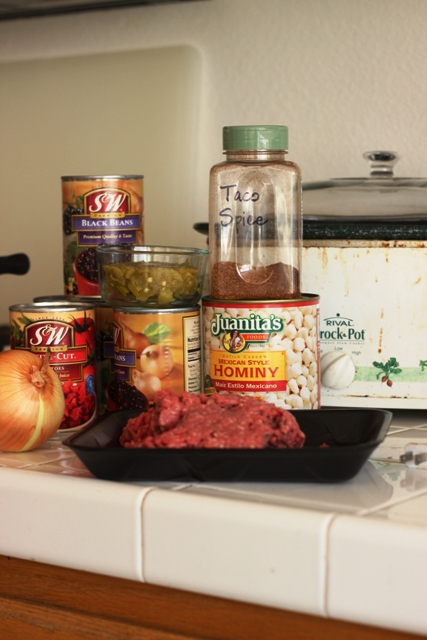 After breakfast, I got lunch started in the slow cooker: Beefy Black Bean Chili. This chili was a huge hit and one in which you can easily keep all the ingredients on hand. If you don't like calling it a chili, that's fine. Call it a soup. Whatev. It's good, no matter what you call it. Hubs was overflowing in praise, which is saying something. (It's not that he's picky, but since I started writing cookbooks, my family has been more critical of my cooking, in hopes of helping me make it the best it can be. Rest assured, they've got your back.)
An added bonus was that I could throw it all in the slow cooker and walk away.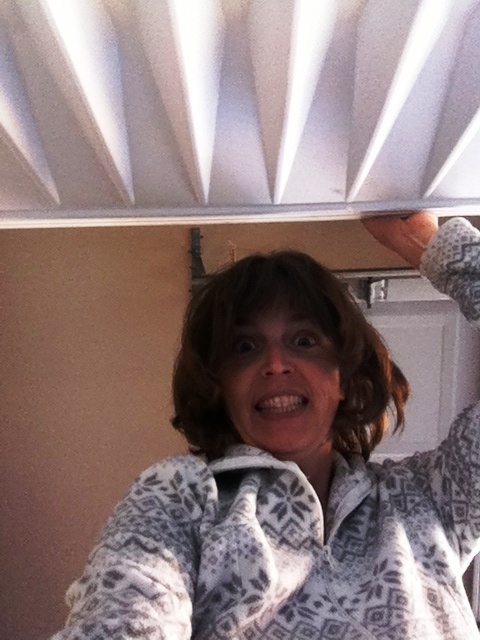 I didn't walk far. I cleaned out the fridge-freezer. It had become a holding tank for all kinds of randomness: groceries I was too lazy to take to the deep freeze, freezer meals I was too lazy to take to the deep freeze, and bread heels I was too lazy to deal with. Do you see a theme?
I emptied the fridge-freezer, inventoried the deep freeze, and otherwise, set us up for success. I'll be sharing tips on how you can prep for your pantry challenge tomorrow morning.
Once I knew what I had, I made a list of meals I could make from those items as well as the groceries I would need to fill in the blanks. With those lists, I headed to Sprouts for produce, turning a blind eye to the meat department, and to Walmart for flour, coffee, milk, rice, etc.
I came home and lunch was ready. Yay for the slow cooker!
After lunch I dealt with all those heels of bread and made Cinnamon Toast Croutons. Easy to make and a great way to use up random slices of bread. Hubs said they would be better made with white bread, but that didn't stop him from repeatedly coming back to the kitchen to grab a handful.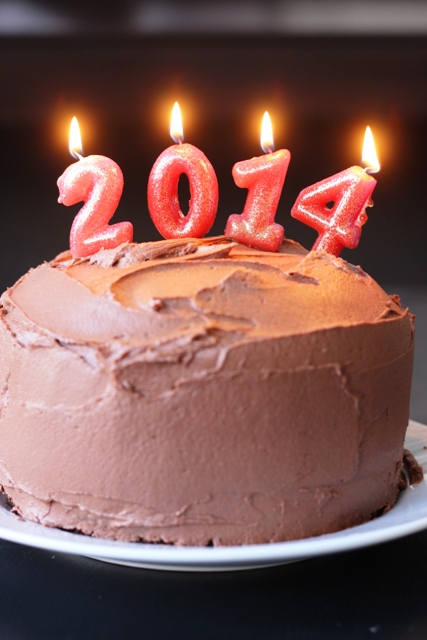 After the croutons, I worked on the Homemade Chocolate Buttercream frosting for our New Year's Cake. That was yummy.
For dinner, I used up some random bits of rice and vegetables combined with cooked chicken from the freezer to make homemade Chinese food. Due to FishChick5's peanut allergy, we've chosen not to go out for take-out anymore, so I might as well learn how to make it myself, right?
I made fried rice — with the scrambled egg and everything! — chow mein, and a sesame chicken. It wasn't exactly like a Panda Feast, but it worked.
Here's what we ate for the first day of the Pantry Challenge:
Breakfast: Maple-Brown Sugar Cinnamon Rolls, Spicy Garlic-Basil Turkey Sausage*, Oranges, Blueberries from the freezer.

Lunch: Beefy Black Bean Chili*, Crackers, Happy New Year Cake with Homemade Chocolate Buttercream.

Snacks: Cinnamon Toast Croutons*

Dinner: Fried Rice, Chow Mein Stirfry, Sesame Chicken and Steamed Rice
*Recipes to watch for.
This post is a part of the Pantry Challenge where we're trying to save money on food by using up what we have. I'll be posting daily updates on how the challenge is going.