This month I'm doing a Pantry Challenge. For two weeks, I'm focusing on using up what we have to save money and time and to reduce waste.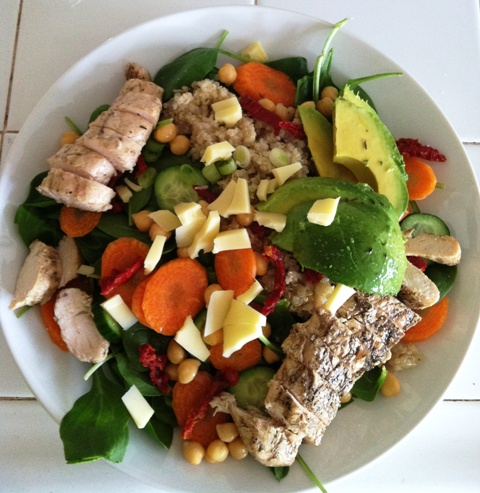 Today was a very tasty day, if I do say so myself. Hubby worked today, so it was just me and the kids.
I did a little bit of prep toward future meals, created a new type of granola. It's low on the sugar which I kind of like. The kids had no complaints so I guess we're good. Recipe coming soonbut mostly just made our meals and moved on.
The highlight of the day was probably taking the leftover chocolate cookies and the leftover homemade ice cream and putting them together for ice cream sandwiches. Yay!
I'm slowly but surely checking things off the freezer inventory. It's so NICE to know what I have!
Breakfast: Cranberry Bread, Not-Too-Sweet Granola

Lunch: Sunbutter Sandwiches, Smoothies, and Carrots for the kids; Salad for me, using up last night's leftovers

Dinner: Homemade Pizza, Carrots, Ice Cream Sandwiches
This post is a part of the Pantry Challenge where we're trying to save money on food by using up what we have. I'll be posting daily updates on how the challenge is going.