A Pantry Challenge is a great way to use what you have, save money, and be more creative in the kitchen.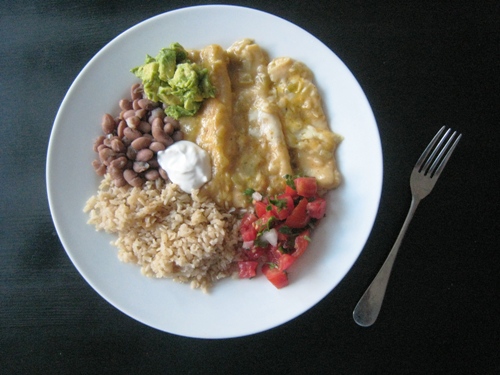 One of the things that I love about a Pantry Challenge is that it forces me to be creative. In this last month, I created several recipes with what we had on hand that I wouldn't have normally made.
They were winning meals, too. That enchilada supper made me feel like a rock star chef. I didn't have any enchilada sauce, so I made one. Yikes! That was very cool.
There were several meals that felt like I could go away with $10,000 on Chopped. And in reality, that's what a Pantry Challenge really is: putting a hodge podge of ingredients together in a cohesive (and tasty) way.
In fact, one night at dinner we talked about the origins of the Caesar Salad. Legend has it that Caesar Cardini, a San Diego chef who also ran a restaurant in Tijuana. Late one night a large crowd from LA came in and his larder was empty, save for a few random ingredients.
History was made from a Pantry Challenge!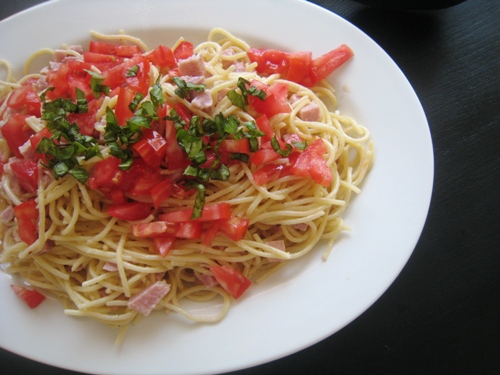 OK, so you see my passion for the creativity that springs from such a challenge. Our own challenge wasn't quite so earth-shattering, but I hope to go back to some of these recipes I created in the midst of it.
How's THAT for a productive challenge?!
I feel like we ate really well during the challenge. My family knew something was amiss because we ran out of milk and eggs more often without my up and running to the store. In fact, on the last day of the challenge, I made egg-free pancakes. I had forgotten that I knew how!
My oldest son thought that I had gone over budget and wasn't buying anything more. I was glad to hear that since it meant that he was mindful of not complaining that we were out of things. What good kids I have!
I was actually reminded of a lot of things.
I could feed my family for $600 a month.
Feeding my family on $600 a month takes a lot of work, time, and creativity.
Unfortunately, I don't have the time that it takes to do this every month, but I'm glad to know I still got my chops! And if our budget changed, I know that we'd be okay.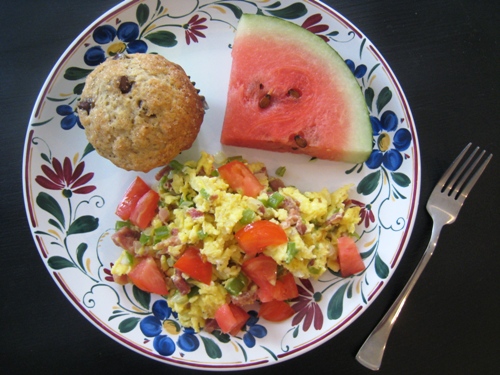 Here's the rundown on my goals for the month:
Keep an inventory. I did an okay keeping track of what we had. I kept my little freezer inventory on my desk and consulted it each week while I was meal planning. That helped me be mindful of what we had and what I might still need to buy at the store. I'm hoping to keep this habit going forward.
Thaw the freezer. This is the project for today. We're picnicking at the beach this afternoon, so I can pull out the extra boxes of ice and ice packs and use those in the cooler. The contents of the deep freeze are moving to the fridge freezer while the big freezer thaws.
Use the house freezer better. I really like the practice of using the fridge freezer as a holding zone for the week's meals. This worked really well. Going to keep that habit, too.
Enjoy the produce box. Honestly, the produce box is a pantry challenge/game of Chopped every single week. There's always something to surprise. I'm thankful that we're in a season of fun stuff like corn, green beans, etc. As soon as those become "add-ons", I'll be buying extras to fill the freezer with.
Save some coin. If you read yesterday's Grocery Geek post, you'll know that we shaved a good $200 off our grocery bill. We still have some food items going into the new month, so if I don't go too crazy, we should be right on track to staying on average this year.
How did the Challenge go for you?
Let's chat in the comments. How did the Challenge go for you? If you didn't participate, do you see this as a viable option for you? Why or why not?