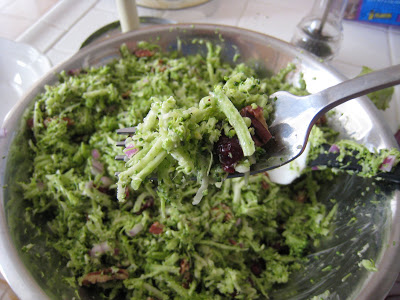 Sharing recipes is a little like playing a game of telephone. The story changes as it moves from person to person. I heard about this salad from Small Notebook who heard about it from Smitten Kitchen who heard about it from The Kitchn.
I think.
The first time I made it, I made it this way because these were the ingredients I had. I made it "their way" the second time, but found that I preferred these improvisations.
I like eating it the first day, but my husband prefers it the second day so that the broccoli can soften and the dressing mellows. Make it work for you! To gild the lily, toss in some crumbled gorgonzola or blue cheese.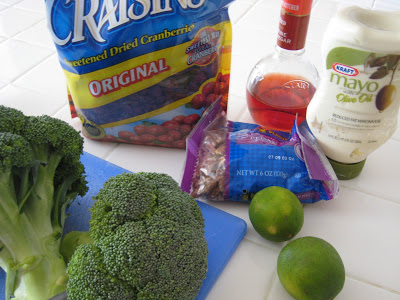 Recipe: Broccoli Slaw with Pecans and Cranberries
Ingredients
2 heads broccoli, shredded in food processor or finely chopped
1 cup pecan pieces, toasted
1/3 cup dried cranberries, use unsweetened for whole 30
1/3 cup diced red onion
1/2 cup mayonnaise
2 Tablespoons lime juice
2 Tablespoons red wine vinegar
1 Tablespoon brown, omit for whole 30
1/2 teaspoon salt
Instructions
Combine broccoli, pecans, cranberries, and red onion in mixing bowl. In small mixing bowl, whisk together remaining ingredients. Pour over broccoli mixture and toss to combine. Refrigerate until ready to serve.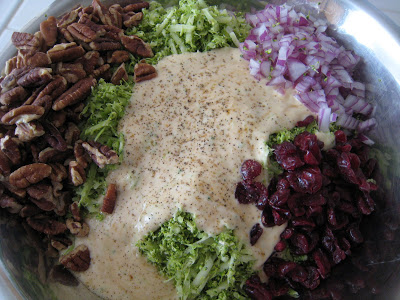 For more broccoli recipes, visit Tammy's In-Season Recipe Swap.